The Chevrolet Corvette is a powerfully emotive vehicle, one with a loyal following of enthusiasts, representing the perfect halo model for the bow-tie brand. It is an iconic coupe in its own right, a model introduced 60 years ago just as the American auto industry was beginning to grasp the importance of blending performance with drop-dead gorgeous sporting looks.
C7 Corvette Stingray
The seventh generation or C7 Chevy Corvette has made its debut and is officially known as the 2014 Chevrolet Corvette Stingray. This model, unveiled at the Detroit auto show, gets an all-new cast aluminum direct injection 6.2-liter V-8 engine. Thats the same displacement found in the current iteration, an engine that will be paired with a seven-speed Tremec manual or a six-speed shiftable automatic transmission.
The new engine produces a perfect balance of 450 horsepower and 450 foot-pounds of torque. That matches a near even 50/50 weight distribution and a very slight drop in overall weight. Only partial specs were released by GM as the C7 Corvette made its debut on Sunday. This model sits on a 106.7-inch wheelbase and is 177 inches long, 73.9 inches wide and 48.6 inches tall. Up front are 18-inch tires to 19 inches in the rear. Choose the Z51 edition and you get 19-inch rubber up front and 20-inch tires in the back.
2014 Corvette Styling
Practically as well as aesthetically, the 2014 Chevrolet Corvette Stingray has similar body lines to the C6 edition. On closer inspection a secondary side window has been added with air ducts now located just beneath these windows. Sharper contours, especially with the rocker panels are evident too.
From the front, the hood has been resculpted and the high intensity headlamps are now accented with boomerang-shaped LED treatments. The most significant changes for the Corvette are observed when approaching this two-seater from the rear. The quad tail lamps offer a dramatic touch, as if designed to point attention to the row of four oversized exhaust pipes.
Interior Styling Embellishments
Inside, Corvette is awash in leather materials, aluminum trim and real carbon fiber. A pair of new seating choices are offered, lighter in weight, but more supportive than that found in the C6 according to Chevrolet. A five-position drive mode selector can be tuned to handle a variety of road conditions including eco, town, sport, track and inclement weather. Those modes control the suspension system, vehicle stability, braking and transmission shifting.
Certain to appeal to Corvette enthusiasts is this models Z51 performance package. This package includes an electronic limited-slip differential, dry-sump oiling system, integral brake, and differential and transmission cooling. A unique aero package is also included, designed to improve vehicle stability when operating at high speeds such as on a track.
Production and Release
The C7 Corvette will roll off of its Bowling Green, Kentucky, assembly line and into Chevrolet dealerships by late summer. Officially, it will be known as the 2014 Chevrolet Corvette Stingray, offering tribute to the first Sting Ray model released 50 years ago. It has been estimated that the new model will go from 0 to 60 mph in under four seconds while beating the C6s 26 mpg on the highway fuel economy. Pricing and other specifics will be offered closer to its release date.
The Corvettes impact on the Chevrolet brand is far greater than the comparatively small number of sales this model enjoys each year. Several more Chevrolet models including its profitable Silverado pickup truck line are being released this year. All together, the changes are expected to elevate the Chevrolet brand, broadening its appeal globally as well as in the United States, its home market.
Photos courtesy of General Motors Company.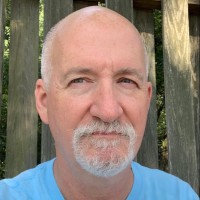 Latest posts by Matthew Keegan
(see all)