Hyundai has successfully made the transition from a substandard purveyor of rehashed automotive products to a world-class car manufacturer. Yes, the argument can be made that Hyundai is not on par with Rolls-Royce, Daimler or certain exotic brands, but as a mass producer of the types of vehicles that most of us drive, this Korean brand can safely be named with Toyota, Chevrolet, Honda, Ford, Nissan and Volkswagen. And that makes for good company.
That its original export to America, the Hyundai Excel, was a problem-plagued disaster and one that slowed the brands acceptance in the United States, is understood. I personally discovered that when visiting a North Charleston, SC, Hyundai showroom in 1987 to take a look at the Excel, enamored by its sub-$5,000 sticker price, but not so by its pedestrian styling.
That first model was a rebadged Mitsubishi Precis, itself a poorly constructed compact hatchback. The Hyundai version later made Popular Mechanics 10 Cars That Deserved to Fail List and fail it did. Fortunately for Hyundai the Excel did not take down the entire brand and today only geeky automotive historian types like myself remember the car.
New Model Line
In 1989, the midsize Hyundai Sonata made its debut, a five passenger front-wheel drive sedan that is now in its fifth generation. The current model, introduced early in 2010 for the 2011 model year, provides an exclamation point to the progression Hyundai has taken with every vehicle it produces. Generational styling changes, improved quality and overall value mark each model, enabling Hyundai to claim an increasingly larger slice of both US and global market share.
The new Sonata has taken what had long been a rather boring family car segment and has injected it with fresh life. Indeed, although some consumers may be put off by the new Sonatas bold design, it did force competing manufacturers to use more imagination when restyling its newest models. Today, the midsize sedan segment is dominated by stylish models, cars that retail from under $25,000.
Hyundai Sonata Hybrid
With the introduction of the fifth generation sedan, a Hyundai Sonata Hybrid also made its debut. It is the first hybrid sent to the US by Hyundai and the only Sonata sold here that is built in Korea. The remaining gas-only models are assembled at Hyundai's sole US manufacturing plant in Montgomery, Ala.
The venetian red Hyundai Sonata Limited Hybrid didn't steal my heart, but it did catch my attention and it also received universal approval from my family. Its beige interior, roomy cabin, the dual sunroof and overall elegance were praised. As the driver, I had to remind myself that I wasn't behind the wheel of a luxury car nor did I need to keep a careful eye on the fuel gauge.
Luxury, Hyundai's Way
And who is to define luxury anyway? American consumers have been conditioned to look at brands such as Mercedes-Benz and Audi as luxury monikers. Indeed, they are, but they are also broader than that especially in Europe where Mercedes taxis are at work and the entry-level Audi A1 shares its platform with the Volkswagen Polo.
In 2009, Hyundai gambled that Americans would accept its luxury offerings without creating a separate brand. Its first foray into the upper tier of the luxury segment was its Genesis sedan, a large rear-wheel drive model that has since been followed by the even larger Equus. Hyundai now sells everything from the subcompact Accent to the Equus sedan under one roof, proving naysayers (myself included) wrong.
Doing Hybrids Right
In the Hyundai Sonata Hybrid we have a vehicle that keeps the standard 2.4-liter four cylinder engine and six-speed automatic transmission found in the gasoline model and brings in an electric motor. Unlike competing hybrids that typically use a different engine and a continuously variable transmission, Hyundai blue drive keeps the standard technology in place.
Hyundai also opted to use a lithium-polymer battery pack, what provides improved density and package flexibility over competing lithium-ion systems. That arrangement does not give the Hyundai Sonata Hybrid a fuel economy advantage, but it still delivers an EPA-rated 36 mpg in the city and 40 mpg on the highway and combines that with class-leading performance.
Behind the Wheel
As with any hybrid, the Hyundai Sonata Hybrid takes some getting used to. Push the start/stop button and the only indication you have that the vehicle is on shows up on the dashboard as it quickly comes to life. Engage the transmission and you glide from your start in EV mode you can maintain that electric-only advantage at speeds up to 74 mpg.
Those horses galloped on demand, seamlessly switching from electric to gas mode immediately. When an extra boost of power is needed, the Blue Drive system activates both modes and serves up a maximum 199 horsepower. Thats the kind of power you need when you get on the highway.
What You Get
The Sonata Limited is a $4,900 upgrade over the standard hybrid that retails from $25,650. And the standard hybrid is itself a $3,900 price jump over the base Sonata GLS. On closer inspection you will find that either Sonata hybrid offers the usual Hyundai content generosity, giving this sedan a lot of bang for the buck.
The higher-end hybrid throws all the bells and whistles your way. You get plush, leather seating for five, a drivers seat with power adjustable features, a tilt and telescoping steering wheel column, heated seats all around, a navigation system with a rear view camera and an Infinity audio system. Included with the Limited is SiriusXM satellite radio, a dual panel sunroof with a retractable front panel, dual zone climate control with rear vents and steering wheel mounted cruise and audio controls.
The Sonata Limited offers numerous storage compartments with several areas located between the front seats. A small open compartment also can be found on the front passenger side underneath the dashboard near the center stack. As with all hybrids, trunk storage is limited because of battery pack intrusion. Hyundai provides a bit of relief by offering a rear center seat pass through to the trunk, removing the dilemma of whether to bring your skis with you on your next trip to the slopes.
Hyundai

+

Sonata Hybrid

=

Blue Drive

View manufacturer details and pricing
Hybrid Thoughts
One thing that we do not do on Auto Trends is to rate cars. The reason? It is too subjective, as any score would be based largely on the writers opinion. Personal tastes and biases often weigh in, skewing what should be an objective review. Needless to say, most consumers know what they want and make their decisions based on much research and deliberation. That we can add some value to your purchase decision is all that matters.
What I will say about the Hyundai Sonata Hybrid Limited is this: if I were in the market for a midsize sedan and planned to keep it for many years, this vehicle would be on my list of cars to consider. Hybrids usually are not, but with a hybrid battery lifetime warranty included, a major stumbling block has been removed. Certainly, there is still a price premium for any hybrid, but with a combined gas mileage of 37 mpg you stand to recoup your investment in about five years at current gas prices.
2013 Hyundai Sonata
Hybrid Limited
Sticker price from $30,550
Standard trim level also available
Seats 5 occupants
2.4-liter DOHC 16-valve I-4 engine
206 horsepower @ 5,500 rpm (combined)
154 foot-pounds of torque @ 4,500 rpm
3.31 inches bore by 3.54 inches stroke
Engine compression ratio: 13.0 to 1
6-speed automatic transmission
Lithium polymer battery: 270v
Wheelbase: 110.0 inches
Length: 189.8 inches
Width: 72.2 inches
Height: 57.7 inches
Passenger Volume: 103.8 cubic feet
Storage Volume: 12.1 cubic feet
Towing Capacity: N/A
EPA: 36 mpg city, 40 mpg hwy.
Fuel Tank: 17.2 gallons
Curb Weight: From 3,457 pounds
Vehicle Assembly: Asan, Korea
See Also — Weekly Driver: Second-Generation Hyundai Sonata Hybrid
Hyundai Sonata Hybrid photo courtesy of Hyundai Motor America.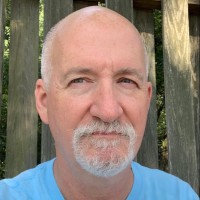 Latest posts by Matthew Keegan
(see all)