Youngsters the world over are fascinated with LEGO toys, those colorful, inter-locking plastic bricks that can be crafted into virtually any design. My two sons are no exception, so when my oldest boy found out about a show featuring LEGO artist, Nathan Sawaya, being held in Alamance County, NC, we took to the road. What better way to combine a father-son outing with a road trip leading to a car review, right?
Infiniti QX70
And the vehicle being tested was none other than the 2014 Infiniti QX70, a five-passenger rear-wheel drive SUV with a new name affixed to a proven design. That proven design had graced the FX37 and the FX50 through 2013, but Infiniti decided to change its naming convention to create model uniformity. Honestly, it is a bold effort that may backfire as not just once did I, the intrepid automotive journalist, screw up the name. If the people that know the industry make some slips, what about everyone else?
But, it isn't naming conventions nor LEGO bricks that were examining. Rather, it is a medium-sized sport utility vehicle that competes with the likes of BMW, Cadillac, Lexus and others for customers affections. The standard model, what was delivered for testing, is powered by a 3.7-liter, 24-valve engine. This engine makes 325 horsepower at 7,000 rpm and 267 foot-pounds of torque at 5,200 rpm.
It is paired with a seven-speed automatic overdrive transmission with manual shifting capabilities. No paddle shifters are present, rather you can move through the seven forward gears by flicking the transmission stick toward the front of the SUV. Consider it Infinitis nod to those of us who read rear-wheel drive and think, spirited drive. Clutch-free shifting is common with such models, although this writer prefers the three-pedal workout.
You can get the Infiniti QX70 in all-wheel drive too, with that option making it possible to upgrade to a 5.0-liter V-8 engine making 390 horsepower. A word of advice: the V-6 bangs out ample power. Choose the V-8 if you need its 3,500-pound towing capabilities.
Change That Name
If you are familiar with Infiniti, you would be hard-pressed to tell the difference between last years FX and this years QX70. The badging is different with no engine size incorporated in the name. Instead, Infiniti sticks a 3.7 badge adjacent to the side ventiports, the only obvious indication of what engine size you have. Lift the hood if you need to confirm!
Infiniti's design is masculine, with a bold grille accentuating its face. That grille is flanked by flared headlamps and is offset by a sporty cowl, itself flanked by fog lights. Its rugged hood, strong shoulders and creased profile give this vehicle an intimidating look. Every model is outfitted with a rear spoiler, wrap-around tail lamps, and alloy wheels set within all-season tires.
Uncluttered, Elegant Interior
Inside, the Infiniti QX70 features plush, leather seating with bolstered buckets seats up front and a split-bench seat in the rear. The front seats adjust in a variety of directions up, down, forward and back and have a heating and cooling element. The rear seat provides room for three, with the center position partially obstructed by the driveline hump. It isn't so pronounced that the middle position is uncomfortable for local trips, but perhaps a bother on family vacations. So, stick your youngest in the middle and give him a lollipop for his cooperation.
Infiniti is to be commended for keeping its instrument panel and dashboard as uncluttered as possible. Leather, chrome and maple wood trim are used liberally throughout the cabin, but there is no overwhelming display of technological distractions fending for your attention. As equipped, the premium package features a large, colorful navigation screen with touch point, voice or button/switch access available. Easy to use, intuitive and the navigation voice lady is pleasant and not too talkative.
You also get keyless entry with push button start, an 11-speaker Bose audio system, Bluetooth connectivity, a rear view camera, a power sliding moonroof, dual zone climate control, power accessories, four 12-volt power outlets, a power liftgate and a tonneau cover. That tonneau cover protects a 25 cubic foot storage compartment, coming in smaller than what some competitors have to offer.
A Beastly SUV with Sporting Credentials
View manufacturer details and pricing
On the Road
Exterior and interior looks aside, the Infiniti QX70 lives up to the challenge on the road. Its rear-wheel drive architecture is certainly welcome with a front, independent double-wishbone suspension and a rear, independent multi-link suspension with stabilizer bars at work. Speed adjusted power steering, ventilated disc brakes at all four corners and four channel ABS are also present.
From the line, the Infiniti QX70 quickly shifts you through the gears in about six seconds, a clear indication that this SUV shares its architecture with the sporty 370Z. It is a pleasantly enjoyable discovery when you put it through the paces, leaving you wondering just how much more bang the V-8 offers? Then again, you may very well find that the 3.7-liter engine alone more than meets your expectations, perhaps surprisingly so.
Let Go of My LEGO
Sometimes I find it odd how unrelated things in our lives are connected. My son prizes LEGO for its versatility and the fun to assemble bricks that can make some amazingly cool figures, including a few displayed here. His dad appreciates versatility in the vehicles he drives especially when a performance component is included. Sure, the Infiniti QX70 may fall short in some utility aspects, but its sportiness is a carefully crafted design that both brick builders and automotive enthusiasts can appreciate.
2014 Infiniti QX70
Sticker price from $45,995 (est.)
Seats 5 occupants
3.7-liter 24-valve V-6 engine
325 horsepower @ 7,000 rpm
267 foot-pounds of torque @ 5,200 rpm
3.76 inches bore by 3.39 inches stroke
Engine compression ratio: 11.0-to-1
7-speed automatic transmission
Wheelbase: 113.6 inches
Length: 191.3 inches
Width: 75.9 inches
Height: 65 inches
Passenger Volume: 102.5 cubic feet
Storage Volume: 24.8/62.0 cubic feet
Towing Capacity: 2,000 pounds (AWD)
EPA: 17 mpg city, 24 mpg hwy.
Fuel Tank: 23.8 gallons
Curb Weight: From 4,209 pounds
Vehicle Assembly: Japan
Learn more about Nathan Sawaya and his The Art of the Brick exhibit by visiting his brick artist website.
---
See Also — On the Road With the Roomy, Stylish Infiniti JX35
Infiniti QX70 and LEGO photos copyright Auto Trends Magazine.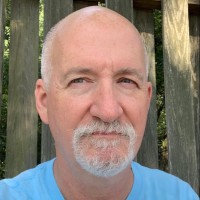 Latest posts by Matthew Keegan
(see all)