New Aviator SUV strengthens the Lincoln marque.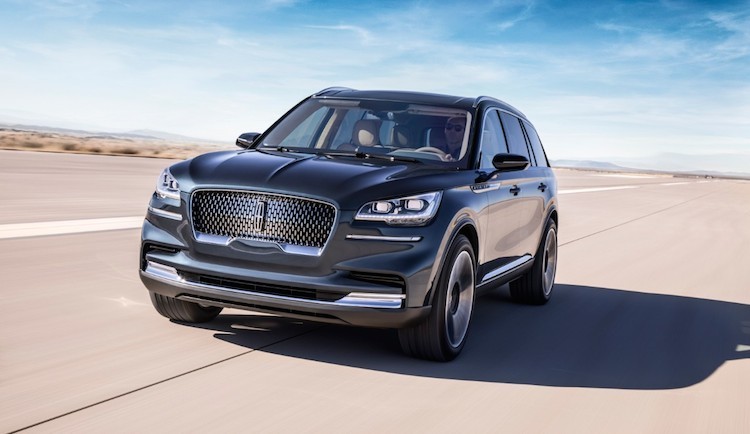 The Lincoln Aviator is back, an all-new SUV set to take flight next year. Notwithstanding the obvious aviation references, the 2019 Aviator may very well enable the Lincoln brand to recapture at least some of its past glory, particularly as the preeminent American luxury automotive brand.
The 2019 Aviator was presented at a media conference at the New York International Auto Show this week. It joins the bigly Navigator and the soon-to-be-renamed two-row MKX (Nautilus as of 2019). The compact MKC starts things off for Ford's luxury brand.
As for the MKT, the wagon-like outlier of the utility vehicle bunch, we don't see its ongoing usefulness to the brand. Perhaps it will soldier on in a livery capacity for another year or two — gosh, don't they make nice funeral cars?
2019 Lincoln Aviator
The 2019 Aviator sits on a rear-wheel drive platform with available all-wheel drive, but is based on unique architecture that is not related to the similar-sized Ford Explorer. Indeed, the Explorer comes with standard front-wheel drive.
Unlike the body-on-frame Navigator, the Aviator is unibody — just like the Jeep Grand Cherokee and the Land Rover Range Rover.
The canvas features clear-cut Lincoln touches, beginning with the mesh grille now commonly used on other Lincoln models. Signature LED lights and a narrow lower grille are other upfront features.
Take note of the nose ridge on the hood, then allow your eyes to scan the profile. A high beltline underscores this SUV's powerful stance.
Body sculpting and a character line that runs through the door handles adds visual interest. The roofline gently slopes to the rear, which is marked by wraparound tail lamps with a connecting light bar.
Upscale, Tech-Oriented Cabin
Inside, you'll find a spacious cabin with seating for seven. The Lincoln press release uses beautiful flowing prose to describe that space, but it probably means little to you if you haven't seen it.
Breaking it down into decipherable language, you'll find such features as available 30-way power front seats with massage capability, aluminum trim and leather-trimmed seats.
Tech features include a 12-inch color display, wireless phone charging inside the front armrest, WiFi connectivity and power outlets throughout the cabin.
Lincoln will also offer its "Phone as Key" technology where drivers will be able to start their SUV with their smartphone.
Powertrain Choices
Lincoln hasn't revealed the engine slated to power the Aviator. We do know that it will be a twin-turbo, likely a V6 displacing at 2.7-, 3.0 or 3.5 liters.
The middle engine is a Lincoln exclusive and is our pick if we were to choose one of the three.
A 10-speed automatic seems likely as well. We expect Lincoln to offer multiple drive modes and you'll also see the now familiar piano key transmission controller.
Not only will the Aviator receive dual boosting power, but it will offer a plug-in hybrid variant similar to the one showcased in New York (and pictured here from the rear).
When added to the standard twin-turbo gas engine, we're likely to see impressive performance numbers. Lincoln, however, hasn't shared those details nor has it hinted at its range.
Reaching Higher
The Lincoln Aviator is designed to fill a gap in the Ford utility vehicle segment.
It is also expected to drive sales, helping Lincoln achieve its goal of 300,000 annual global units by 2020. A significant portion of those sales will be in China with the United States and Canada contributing the balance.
Lastly, there is always a chance the model will be the 2020 Aviator, given its 2019 release. No matter, this SUV's arrival will be a welcome addition to dealer fleets.
---
See Also — Toyota: 2019 Corolla Hatchback Returns
Photos courtesy of the Lincoln Motor Company. All rights reserved.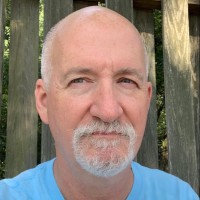 Latest posts by Matthew Keegan
(see all)