Leasing deals on new cars can extend to used cars too.
Soaring new car prices mean sticker shock is a common occurrence for car shoppers. One way to lessen the blow is to lease a vehicle. Indeed, Experian Automotive found that 28.9 percent of all new vehicle models were leased in the fourth quarter of 2015. That's up nearly 10 points in just over five years.
Leasing lowers the average monthly payment, one of the most important concerns for new car shoppers. Instead of paying $493 on average for a new car, lessees pay $411 per month for theirs. That's $82 per month or $984 per year saved, or nearly $3,000 across the average 36-month lease term.
Used Car Leasing
Used car shoppers are also looking at ways to reduce their costs. Although representing a relatively small segment of the market, used car leasing is available. Leasing a used car provides the usual advantages of leasing — low monthly payments and an easy way to return the car and walk away.
An emerging trend in the industry is leases on certified preowned vehicles (CPOs). CPOs are popular with consumers as these models have passed dealer inspection, are backed by the manufacturer, and include the balance of the warranty, and sometimes include some type of an extended warranty. CPOs cost consumers more, but that's a trade-off many are willing to accept.
This year, returning leases will increase by 20 percent over last year and will continue to rise for at least the next two years. That presents a problem for dealers as bloated inventories are harder to move. To combat the trend, some manufacturers, including Toyota and BMW as well as Ally Financial, are pushing used and certified leasing in anticipation of an increase in lease returns reports
Automotive News
.
Toyota's arrangement covers Toyota, Scion, and Lexus brand vehicles. CPO Toyota and Scion used car leasing will be limited to vehicles no older than three model years and 65,000 miles. Lexus CPO leave vehicles will extend out to four years, but be limited to 60,000 miles.
New v. Used Sales
Of course, any CPO used vehicle program could do something no manufacturer wants — siphon new vehicle sales. Likewise, dealers are being instructed to avoid being as aggressive in pushing used vehicle leasing as they are in selling new. Extra incentives and higher profit margins on new cars also help.
Industry experts are looking favorably on used car leasing, seeing it as a win for customers and dealers alike.
"Certified lease programs are not only inevitable as a result of all the leases coming back into the market, but they can be beneficial as well," said Scot Hall, Executive Vice President of Swapalease.com. "Drivers today want more flexibility in their lease programs, and a certified lease structure adds more opportunity for an expedited turnaround of inventory beyond just three years of age on a vehicle."
Consumer Leasing Considerations
Consumers should always keep in mind a few things about any used car. For one, services problems are about twice as high on a three-year old car than on a one-year old model explains Consumer Reports. Also, the anticipated value of a used vehicle at the end of the lease term will impact your rate.
You might do better pursuing vehicles that hold value, including luxury vehicles, sports cars, and SUVs. That's why Lexus and BMW are aggressively pushing CPO leases, but they're not the only ones.
As with any used vehicle, obtain a history report. It also doesn't hurt to have it inspected by a mechanic who can place the vehicle on a lift and give you his assessment. Use that feedback to negotiate your price — the lower the final cost, the lower your monthly lease payments.
See Also — How to Lease a Demo Car
---
Photos copyright Auto Trends Magazine.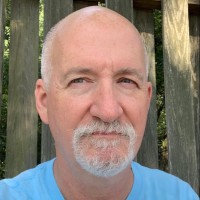 Latest posts by Matthew Keegan
(see all)