Partnerships, recalls, financial problems, and scandals…oh my!
---
I wrote this article several days before leaving on a business trip, so please forgive me if the Mitsubishi narrative has changed drastically over the past few days. That a change would occur is understandable — after Nissan exposed Mitsubishi for exaggerating the fuel economy figures for several vehicles supplied to it from its junior partner, Mitsubishi has lost nearly half its market value.
And the problem doesn't seem to have a near end — Mitsubishi later admitted to fudging its fuel economy figures since 1991. That's a quarter-century of crookedness from a company that has had its share of fiascos.
A Lengthy and Diverse History
Time and space don't allow me to provide a thorough look at all things Mitsubishi. For one, the privately-owned company is vested in numerous areas, including shipbuilding, financial services, heavy industries, chemicals, steel, and aviation, among others.
Its auto industry arm, Mitsubishi Motors, is relatively robust in Japan, where it is the sixth largest automaker. In the US, Mitsubishi is barely a footnote, attempting to scratch out a place among much stronger competition.
Another reason for limiting the Mitsubishi discussion is the company got started in 1870. That's exactly 100 years before Mitsubishi Motors was launched, although the shipbuilding arm produced the Mitsubishi Model A in 1917, representing the first series-production automobile in Japan.
Chrysler Secures a Stake
In 1971, following Mitsubishi's launch as a separate arm of the company conglomerate, the automaker approached the Chrysler Corporation to forge a partnership. Chrysler took a 15 percent stake in Mitsubishi and began receiving the Mitsubishi Galant, rebadged as the Dodge Colt.
That partnership quickly expanded with various Dodge and Plymouth badged products sold in North America. At the same time, Mitsubishi began setting the table to sell cars directly in the US under its own name.
In the early 1980s, the first of Mitsubishi's financial troubles emerged and the company soon found itself selling its Australian operation in a bid to right the ship. In 1982, the Mitsubishi brand was introduced to the US and soon expanded its dealer network.
Diamond-Star Motors
In the late 1980s, Chrysler and Mitsubishi formed Diamond-Star Motors, a 50-50 joint venture based in Normal, Illinois. That plant cranked out various Mitsubishi products for the company as well as select Chrysler, Dodge, and Plymouth models.
In 1991, Chrysler sold its share in DSM to Mitsubishi, but continued to source cars from its Japanese partner. The plant was finally shut down in 2015.
In 2009, the newly-formed DaimlerChrysler (DCX) entity purchased a 34 percent stake in Mitsubishi. As a result, a Daimler-Chrysler-Mitsubishi alliance was forged. Later, it was determined that Mitsubishi was hiding a defect and engaging in financial impropriety.
At the same time, Mitsubishi's debt began to overwhelm the company and DCX refused to intervene. Gradually, DCX divested itself of Mitsubishi, selling its last stake near the end of 2005.
A Long, Downward Spiral
DCX's exit seems to have contributed to a downward spiral that has slowly sucked the life out of Mitsubishi. Besides its divestment, DCX no longer had access to new products it so desperately needed.
By 2010, the company ended its performance subsidiary Ralliart, although several of its performance models soldiered on for another five years, including the Lancer Evolution (EVO).
Meanwhile, Mitsubishi's US sales continued to plummet, falling to 57,790 units in 2012 from a peak of 345,111 in 2002. In the past few years sales have rebounded somewhat, but are still less than 30 percent of the peak rate.
Nissan Fingers Mitsubishi
Mitsubishi's quest to gain solid footing is now in jeopardy as its competitor and small vehicle recipient, Nissan, discovered the company had been cheating on its fuel figures. Mitsubishi supplies ultra-small "kei" cars to Nissan and the news has only worsened — this week Mitsubishi admitted it had faked those numbers for 25 years!
The current Mitsubishi scandal also brings to mind an earlier shame, manifested in 2000, but dating back many years. That scandal revealed the company had covered over more than 800,000 vehicle defects, including several leading to injuries and deaths. Although none of the cars involved reached the US, news of the crime did.
The current scandal only adds fuel to the fire that for Mitsubishi a final exit from the automotive industry is not just smart, but warranted.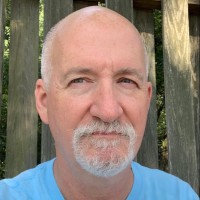 Latest posts by Matthew Keegan
(see all)