Rivian has yet to release a production model, but its prototypes are certainly getting a workout. Moreover, when a Rivian SUV or truck appears at a special event, including Overland West 2019, it may come with a very special feature: such as a connected electric camp kitchen.
Camping, Glamping Style
Not only was the all-wheel-drive Rivian R1T the first electric pickup truck at the annual Overland West confab this May, but it also featured a camp kitchen, one that's powered by the truck's battery pack. Indeed, the concept kitchen takes glamping in a new direction —a slide out stove good for making hot coffee, biscuits and gravy, and scrambled eggs.
The camp kitchen may be a concept at the moment, but just like the pictured pop-up tent, it might serve as yet another important attraction for this upstart truck. The stove slides out from the truck's gear tunnel for ease of use, enabling meal preparation nearby. Owners can use the truck's lights and stove for a week and they'll only deplete 11 percent of the battery's capacity, according to Rivian.
---
---
Overland West Expo
Overland West serves as an ideal venue for outfitters to showcase their wares. It is held at Fort Tuthill County Park in Flagstaff, Arizona, with hundreds of exhibitors on site. Motorcycle demos, SUV ride and drives, and scores of classes, slideshows, product demonstrations, and related activities, mark this three-day event.
This was the first visit to the expo for the Rivian R1T, but company personnel have attended previously. "We've been coming to Overland for a few years now, learning from this community how they use their vehicles," said Rivian Creative Director Larry Parker. "Much of what we've learned from Overland attendees has gone into our product design."
We're still more than a year away from seeing a production Rivian pickup truck or utility vehicle, but the buzz continues to build in anticipation of what is to come.
Ample Power and Towing Capabillities
Powering the pickup truck is the world's largest battery pack, a 180-kilowatt unit with an output of 750 horsepower, which is more than any model currently produced by Ford, GM, and Fiat Chrysler. Furthermore, this truck can pull up to 11,000 pounds, which places it squarely in the range of the Big Three's most powerful models.
Other significant features of the Rivian models include its ground clearance. The adjustable air suspension raises it to as high as 14 inches, which is four to five inches higher than comparable vehicles. Rivian says the fully sealed battery pack and drive units allow the R1T to wade through up to three feet of water.
The R1T comes with a built-in air compressor and alarmed gear security loops. While braking downhill, the truck restores half the energy used on the same upslope. Importantly, detailed and downloadable maps are stored in the truck's user interface, which is critical whenever an online connection is not available. The Rivian R1S will likely share many of these features, but not all.
Rivian: The Current Status
Rivian now has the backing of several companies, including Amazon and Ford as it prepares for the late-2020 launch of the R1T and R1S. The manufacturer has development centers in four locations and will produce its vehicles at a manufacturing plant in Normal, Illinois.
The company is currently accepting advanced orders for its vehicles. Global distribution will begin in 2021, with select markets targeted. The truck's base price comes in around $69,000, while the utility vehicle costs from $72,500. Both models have a 0-60 mph time of under three seconds.
Rivian may or may not be the first manufacturer to the market with an electric pickup truck. Companies such as Bollinger, Tesla, and Atlis are also expected to dive in. Further, each of the major manufacturers may also jump in, giving the segment an electric conduit not seen before.
---
See Also — Electrify This: Toyota Opens Vehicle Patents to Advance Global Electrification
Photos courtesy of Rivian. Manufacturer retains the copyright.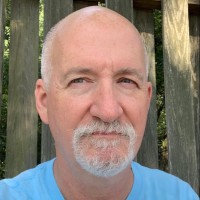 Latest posts by Matthew Keegan
(see all)