Just weeks after testing the 2014 Toyota Tundra at a media event in Georgia and, lo and behold, a 2013 Tundra arrived as my weekly test drive vehicle. The 2013 model year was the final one for the second generation Tundra, while the 2014 model year begins its third generation.
No, our media wires had not crossed, rather what I got was a chance to examine the older edition and compare it with the new model. And the model that arrived in my drive was a Toyota Tundra Limited 4WD CrewMax edition, outfitted with a 5.7-liter V-8 engine, the most powerful motor in Toyotas entire line up.
Toyota Tundra Limited: The Second Generation
And just so you know, the differences between second and third generation Tundras are slight. Toyota gave its big pickup truck an evolutionary update, keeping the same platform, engines and transmissions as the earlier model while giving the new truck a facelift and a fresh interior.
What the 2013 delivers is a model that balances its muscular slab side body with chrome embellishments across the grille, on the door handles and on the back of the side mirrors, and across the front and rear bumpers. The 2014 ups the chrome factor with a thicker layer on its fascia to provide a more menacing look. If I had to choose between the two models I would say that the 2013 provides a more balanced look while the 2014 has a bit too much chrome for my tastes.
Beastly V-8 Performance
Toyota's 5.7-liter V-8 is a beast. This engine roars to life and is designed to get the job done. It is paired with a sequential shift automatic transmission and makes 381 horsepower.
In this segment performance is king. The big V-8 tows up to 10,400 pounds in some models, reaching 9,800 pounds with the Limited 4WD. Add in its big payload numbers and the 2013 Toyota Tundra CrewMax 4WD moves 16,000 pounds 8 tons of people, all your gear and a trailer. The CrewMax is a full four-door model with a 5.5-foot bed.
Cabin Seating
As outfitted, the CrewMax seated five people with two bucket seats up front and a split folding and reclining rear seat for three. An optional front bench seat is available, but you give up a lot of storage and comfort to squeeze in another person. Thats a sacrifice Tundra drivers may wish to avoid as the drivers seat is thick, supportive and as comfortable as an easy chair.
Moreover, Toyota sticks a highly useful storage compartment between the seats designed to hold hanging files, business cards and other office goodies. Big work trucks are often used as offices on wheels and with a two-tier glove box, in-door storage pockets, in-door flip down compartments, and overhead storage there is no lack of places to stash your electronic devices, supplies and valuables.
The rear seat is as roomy as you will get in this class. Put three big guys in the back and they'll each have enough hip room to keep them apart with generous amounts of head, shoulder and leg room too. Indeed, I was able to take my 6-foot frame, sit in the middle rear position, cross my legs and avoid touching the rear facing center console. At this trim level, leather seating is standard throughout the cabin; the driver is treated to a 10-way power adjusted seat 4-way for the front passenger.
2nd Gen. Toyota Tundra Ends on a High Note
View manufacturer details and pricing
Interior and Exterior Amenities
Only the Platinum edition comes better equipped than the Limited. The equipment differences essentially come down to perforated leather trim, a center console gated shift lever, and an audio package upgrade. A voice activated navigation system is standard with the Platinum and optional with the Limited. As equipped, that option was included with the Limiteds available TRD Off-Road package.
The Toyota Tundra Limited is outfitted with a tilt and telescoping steering wheel column, steering wheel mounted driver controls, cruise control, dual zone climate control, heated front seats, an Optitron instrument panel with analog and digital displays, and power accessories. This model also came equipped with a power sliding rear window, front map lights, three 120-volt outlets, five cup holders and eight drink holders. A six-speaker JBL audio system is standard; as part of the TRD package a 12-speaker audio system was included. Bluetooth connectivity, navigation, XM satellite radio, a rear view camera, a power tilt and slide moonroof with a sliding sunshade were also found.
On the outside the Tundra was outfitted with chrome tubular step rails, a bed step, a bed extender, a bedliner, a front skid plate and alloy wheel locks. The TRD package bumped the standard 17-inch wheels up to 18 inches and added five-spoke alloy wheels.
On the Road
The Toyota Tundra Limited 4WD is a stout pickup truck. Put the key in the ignition, fire up the engine, engage the transmission and you are ready to take on the world. Or at least your small part of it.
Its high profile, oversized side mirrors and rolling presence are enhanced by the sweet note emitting from its exhaust. Floor the accelerator and this trucks growl gives way to a roar, moving down the road with confidence and authority. Not once do you feel that you are fighting the steering nor do you experience the sensation that the suspension will disappoint you as you move off road. Its on road ride may not match a Lexus, but it is as good as you will find in an Avalon.
With the model year changeover in progress as this report goes to press, the biggest decision you may have is deciding whether to go with a 2013 or a 2014 Toyota Tundra. Among manufacturers, Toyota is usually conservative with its incentives, but when it comes to big pickup trucks all players (i.e, Ford F-150, Chevrolet Silverado, GMC Sierra, Ram 1500 and Nissan Titan) join in the fight for consumers, including the Tundra. Auto Trends has found that discounts on previous generation models are usually even higher as manufacturers seek to help clear dealer lots.
2013 Toyota Tundra Limited 4WD
CrewMax 5.7L V8 LTD
Sticker price from $43,895
Price as tested: $49,335
Seats 5 occupants
5.7-liter 32-valve V-8 engine
381 horsepower @ 5,600 rpm
401 foot-pounds of torque @ 3,600 rpm
3.70 inches bore by 4.02 inches stroke
Engine compression ratio: 10.2-to-1
Six-speed automatic transmission
Wheelbase: 145.7 inches
Length: 228.7 inches
Width: 79.9 inches
Height: 76.0 inches
Payload capacity: 1,450 to 1,575 pounds
Towing capacity: 9,800 pounds (16,000 pounds w/ tow package)
EPA: 13 mpg city, 18 mpg hwy.
Regular grade gasoline
Fuel tank: 26.4 gallons
Curb weight: 5,625 pounds
Vehicle assembly: San Antonio, Texas
See Also — The 5 Flavors of the 2014 Toyota Tundra
Toyota Tundra Limited photos copyright Auto Trends Magazine. All rights reserved.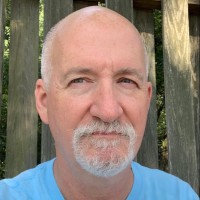 Latest posts by Matthew Keegan
(see all)