Imagine the frustration at GM when the feedback trickling in for the all-new 2013 Chevrolet Malibu was lukewarm at best. Six years after releasing a stunningly improved and widely acclaimed midsize sedan, the next generation model was faulted by some critics for its exterior styling, its uninspiring dashboard layout and for a back seat that begged for more legroom.
My opinion of the sedan was not nearly as poignant, but I also realized that the once boring midsize sedan segment had begun to gel. Credit should be given to the Hyundai Sonata for disturbing the sector, by delivering a family sedan with style.
Chevrolet Malibu sales have never approached what the segment-leading Toyota Camry has enjoyed and it has also badly trailed the Honda Accord and Nissan's Altima. Worse, potential buyers were also being drawn away to the sporty Ford Fusion, itself updated for 2013 and attracting much praise and the customer orders to go with it.
2014 Chevrolet Malibu
With the Chevy Malibu, GM could have left well enough alone and waited a few more years for the customary mid product cycle update. Instead, the Chevrolet design and engineering team were ordered to ready a refreshed model for 2014, an assignment that has yielded a much more competitive sedan including one Malibu 2LT version that arrived in my driveway and was immediately put through the paces. Happily, I can tell you that the 2014 Chevrolet Malibu is a competitor, a worthy sedan to augment the Chevrolet car line.
Chevrolet offers the 2014 Malibu in six trim levels: LS, 1LT, 2LT, 3LT, 1LTZ and the 2LTZ. You may remember an Eco version, one that featured GM's eAssist partial hybrid system. Well, that hybrid did not make the cut for 2014 for one big reason: the standard Malibu offers fuel economy improvements that make the partial hybrid and its attendant higher price meaningless.
Improved Fuel Economy
For 2014, the Chevrolet Malibu is rated at 25 mpg in the city and 36 mpg on the highway, up from 22 mpg in the city and 34 mpg on the highway for 2013. Much of that credit should be assigned to the sedans new six-speed automatic transmission and to its start-stop technology, the latter what automatically shuts down the engine when idle. No, you cannot override start-stop as there is no kill switch available. That won't sit well with some customers who may find the process a nuisance. Notably, the Malibu's stop-start system was quicker to respond than the similarly equipped BMW M6 model I drove last summer.
If you are familiar with the 2013 Malibu, you'll pick up on the styling changes made for 2014 including a now more prominent lower grille. Chrome surround is also added to both the upper and lower portions; the black grille texture is also wider. Inside, the dashboard features a seven-inch color display. The latest generation Chevrolet MyLink infotainment system is now included. To gain more room in the rear seat, Chevrolet sculpted the backs of both front seats to provide more knee room. The rear seats also benefited from sculpting with new cushion material added to provide a net 1.25-inch increase in rear legroom.
Chevrolet Malibu Pricing
Chevrolet prices the standard Malibu from $22,140 plus an $825 destination charge. Pricing goes up from there with the 1LT costing $23,150, the 2LT coming in at $25,215, and the 3LT priced from $26,750. The Malibu 1LTZ is priced from $27,690 and the 2LTZ retails for $29,850.
Add various entertainment, safety and convenience packages, and your final cost can approach $36,000. Tip: concentrate on the three LT packages and build your car from there. Unless, of course, you want the optional 2.0-liter turbocharged four-cylinder engine making 259 horsepower. If so, begin your search with the 3LT.
The driver's seat is comfortable and with the 2LT it provides sufficient hip, back and leg support. It offers eight-way power movement with lumbar support. A tilt and telescoping steering wheel column ensures that you will find a position just right for you.
There is no lack of storage compartments in the Chevrolet Malibu. A personal favorite was the flip down compartment to the left of the steering column and just below the dash. Its large enough to stick in a smartphone or your wallet. Between the two seats are a pair of cup holders and two smartphone holders. I used the latter to keep my own smartphone at the ready, connecting it with the USB port located in the tiered center console compartment.
Two more cup holders and a storage compartment drop down from the center of the rear seat. The front doors have beverage holders; the rear doors have in-door storage. My only storage wish would be for Chevrolet to open up the front door storage compartments, partially obscured by a plastic overlay. You can put things in there and forget about them if you are not careful. On a positive note, the 16.3 cubic foot trunk offers excellent room and the rear seat split-folds to extend that storage space. In-trunk netting was included with this package.

GM Makes Quick Work of Chevy Malibu Update
View manufacturer details and pricing
On the Road
Start the Malibu and engage the transmission and you're ready to head out. I must tell you that there is nothing terribly inspiring about the way that this sedan drives nor is there much of anything that detracts from that drive. In other words, if you are looking for excitement, you most likely will want to consider the turbocharged edition. What the Malibu does deliver is a dependable ride, one that warms up fairly quickly although on one cold morning the engine strain seemed particularly loud, quieting down after a few minutes of driving.
Where the Malibu excels is with its handling as the sedan stays centered as you take on twisty roads and push your way up and down the hills. No perceptible understeering was present and the sedan braked as expected. The ride is certainly comfortable, what you would expect in today's midsize sedans. That's an improvement we're seeing across the segment as the industry responds to customer demand for improved quality, what GM has accomplished and more with the refreshed 2014 Chevrolet Malibu.
2014 Chevrolet Malibu 2LT
Sticker price from $25,215
Price as tested: $30,125
Seats 5 occupants
2.5-liter 16-valve I-4 engine
196 horsepower @ 6,300 rpm
186 foot-pounds of torque @ 4,400 rpm
3.46 inches bore by 3.98 inches stroke
Engine compression ratio: 11.3-to-1
Six-speed automatic transmission
Wheelbase: 107.8 inches
Length: 191.5 inches
Width: 73 inches
Height: 57.6 inches
Passenger volume: 100.3 cubic feet
Storage volume: 16.3 cubic feet
Towing capacity: 1,000
EPA: 25 mpg city, 36 mpg hwy.
Regular grade gasoline
Fuel tank: 18.5 gallons
Curb weight: From 3,532 pounds
Vehicle assembly: Fairfax, Kan. and Detroit-Hamtramck, Mich.
More Car Reviews
Drive It! Chevy Camaro SS Convertible
Tall Wagon: 2014 Subaru Outback 3.6R Limited
Buick LaCrosse: Where Luxury and Affordability Intersect
Toyota RAV4 Limited: Stylish, Compact Crossover
2014 Chevrolet Malibu photos copyright Auto Trends Magazine. All rights reserved.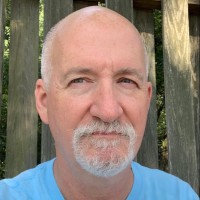 Latest posts by Matthew Keegan
(see all)