October 2014 sales remain in positive territory.
The US auto industry continues to record strong sales even as the overall economy shows only modest gains. Sales this year should top 16.5 million units with analysts forecasting at least 17 million units sold for 2015. And if October 2014 auto sales are a good indicator, the year should finish on a strong note.
Sales for the month were up by 6.1 percent as 1,281,313 light vehicles were sold according to Motor Intelligence by Autodata Corp. Through October 2014, more than 13.7 million units have been sold we are on pace for for the best year since 2007.

Auto Sales Trends
As sales continue to rise, some might question just how much further they can rise. At least for the short term, sales seem likely to continue moving up.
Mike Rabkin, president of From Car to Finish, a national new vehicle negotiating service, contends that there is still pent up demand for new vehicles yet to be tapped. Specifically, Rabkin cited the average 11-year age of registered vehicles as one important factor supporting increased increased sales.
He went on to note that "late model used car transaction prices are also still near historical highs, which pushes people towards new vehicles since for similar money, they can get the peace of mind of a new vehicle, a full warranty, the newest features and technologies, better mileage, etc."

GM, Toyota Up; Ford Sales Fall
GM paced the market in October 2014, but barely registered a month-over month gain, enjoying a 0.2 percent increase for the month. The strongest improvements came with the Cadillac CTS (up 49 percent) and the Chevrolet Cruze (up 51 percent). Strong sales of the Chevrolet Silverado and GMC Sierra also helped keep GM in the positive column for the month.
Toyota sales rose by 6.9 percent, fueled by strong demand for the best-selling Camry. Camry and RAV4 sales were the difference for Toyota; the automaker also sold more than 20,000 hybrids across its Toyota and Lexus lines. Lexus sales rose by 2.8 percent for the month.
Ford sales fell by 2 percent as retail sales dropped by 13 percent while fleet and government sales rose. Ford is in the process of swapping out its E-Series van for the Transit and is also working diligently to bring its all-new aluminum-body F-Series to the market. Lincoln posted a 24.6 percent gain for the month, based largely on strong demand for the new MKC crossover.

Chrysler, Nissan and Honda
Chrysler once again enjoyed record sales, registering its 56th consecutive month of year-over-year gains. Chrysler Group sales rose by 22 percent as every Chrysler, Jeep and Ram Truck brand vehicle experienced increased sales. Jeep sales rose by 52 percent, Chrysler 200 sales were up by 40 percent and Ram pickup truck sales fell just shy of 40,000 units sold.
It may take Nissan another year, but it seems that Japan's second-largest car manufacturer may finally overtake smaller Honda in the US market. Nissan has never outsold Honda stateside, but this year it is enjoying stellar sales, rising 13 percent year to date to Honda's 0.6 percent gain. October was another strong performer as Nissan sales rose by 13.3 percent while American Honda recorded a 5.8 percent increase.

Kia, Hyundai, Volkswagen and Audi
Kia and Hyundai continue to work with capacity constraints, but are seeing sales affected in opposite ways. Kia sales rose by 12.4 percent on the strength of big demand for its Soul multi-purpose vehicle and for renewed interest in its Sedona minivan.
Hyundai sales fell by 6.5 percent as demand for its two top-selling products, the midsize Sonata and compact Elantra lines fell. Sales of the all-new Genesis sedan rose for the month.
Volkswagen sales have been down all year, but in October the German brand enjoyed a healthy 7.8 boost on the strength of demand for its all-new Golf. Golf sales doubled for the month and Jetta sedan sales increased by nearly 25 percent. Sales for the year are still off by 12.2 percent. Audi sales rose by 16.5 percent, recording the 46th consecutive month of month-over-month sales. Its Q5 and Q7 crossovers along with the all-new A3 sedan led the charge for October.
Subaru October 2014 Sales
Like Audi and Chrysler, Subaru continues to enjoy an extended sales streak. For October 2014, Subaru topped 40,000 units sold for the seventh consecutive month and also registered its 35th consecutive month of growth. Legacy midsize sedan sales more than doubled and both the WRX/STI and Outback enjoyed increases of more than 50 percent. Subaru's sales for the month were up by 24.7 percent and are now up by 20.3 percent for the year.
Best of the Rest
BMW may not catch Mercedes-Benz for the year, but at least they are trying. BMW brand sales were up by 11 percent, while Mercedes-Benz sales fell by 4.3 percent. Other manufacturers reporting sales included: Mitsubishi (up 30.5 percent), Mazda (down 4.8 percent), Tesla (down 15.4 percent), Volvo (up 1.4 percent), Jaguar Land Rover (down 19.8 percent) and Porsche (up 2.9 percent).
Sales figures culled by the respective automotive manufacturers.
See Also — September 2014 Auto Sales: Bada Bing, Bada Boom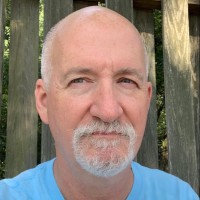 Latest posts by Matthew Keegan
(see all)