The Rogue Sport is one of three strong Nissan small crossovers.
Small crossovers are the primary mode of transportation for many families. Every manufacturer sells them and in the case of Nissan you have three models to consider: Kicks, Rogue Sport and Rogue.
The Nissan Rogue Sport shares little with its larger sibling, the compact Rogue, although Nissan combines the sales of these two vehicles for reporting purposes. What you have with Nissan's crossover strategy is subcompact and compact models with the Rogue Sport falling somewhere between the two. Thus, you wouldn't be wrong if you considered the Rogue Sport a "white space" model, bridging the narrow divide between the two smallest SUV segments.
Nissan Rogue Sport: Updated by Halves
Our recent test model was a 2018.5 Nissan Rogue Sport. The half-year designation underscores several changes brought to the model mid-year, including additional safety features (i.e., automatic emergency braking, blind spot warning, and rear cross traffic alert), a minor update to the grille to accommodate the radar/front camera for the available around view monitor and safety systems, and select trim upgrades.
Though the mid-year designation is used by Nissan, it is doubtful you'll see this information appear on your car's registration. One further note: mid-year upgrades, although quite uncommon, are not unusual. Nissan has used them for decades, dating back to its Datsun days.
You can find our full review of the 2017 Nissan Rogue Sport here. Instead of rehashing what was said earlier, we'll concentrate on this model's highlights moving forward. There is much to consider for the consumer wanting to make an informed decision.
1. Styling we can embrace.
Nissan doesn't shy away from evocative or what some may say is provocative styling. Its midsize Murano once included a cabriolet version, demonstrating that a convertible and a crossover are not mutually exclusive. And then there is the Nissan Juke, a model since replaced by the Kicks. Its styling pushed the limits and was clearly overboard for some shoppers.
If you're looking for outlandish styling, the Rogue Sport will disappoint. In fact, the designers were careful to work with a canvas that is at once curvaceous and elegant. Inside and out, the look seems almost upscale — a far cry from the more pedestrian styles we've seen before.
We think the Rogue Sport's style will grab consumer attention in a very positive way.
2. There's a lot of value wrapped within the base model.
Available in three trims — S ($22,110), SV ($23,740), and SL ($27,190) — add $995 for destination and another $1,350 for all-wheel drive — much value is found in the base model.
With it, you'll find such features as approach lighting, power outside mirrors, full power accessories, Siri Eyes Free, blind spot warning with rear cross-traffic alert, and automatic emergency braking.
Automotive manufacturers have been expanding their list of standard features for years. It is good to see Nissan doing so without puffing up the price considerably. That doesn't mean you're not paying for the upgrades, rather you're enjoying them at a reasonable cost.
3. All-wheel drive is an option.
Nissan's Kicks is a smart little crossover, but it doesn't offer all-wheel drive. The same can be said for the competing Toyota C-HR, a purposeful omission to keep both models affordable.
As for the Rogue Sport, you'll find the standard front-wheel drive and available all-wheel drive, just like the Rogue crossover. If you live in a snowy climate, you'll want to begin your small crossover search with the AWD Rogue Sport in mind.
4. Interior space may be smaller than what you want.
Size-wise, the Rogue Sport is closer in proportions to the Kicks than the Rogue. This means the interior isn't as roomy as you might want, although on paper seating is for five.
If you are a family of four with small children, the Rogue Sport should work out just fine. But if your youngsters are almost as tall as you, then rear legroom may not be sufficient.
5. A cargo compartment with lots of versatility.
Credit Nissan with taking the cargo area and making it into something highly functional. Not only will you find ample storage space — 22.9 cubic feet with the seats in place or 61.1 cubic feet with the rear seat folded — but you'll find Nissan's Divide-N-Hide cargo management system on most models.
This system adjusts load floor for better storage of small items. Yes, it makes a difference if storage options are important to you.
6. More efficient than expected, but with a corresponding trade-off in power.
Crossovers lose some efficiencies compared with their car equivalent. A higher profile and available all-wheel drive are among the factors that decrease wind resistance and add weight. Still, the EPA rates this model at 25 mpg in the city and 32 mpg on the highway for a combined 28 mpg. Choose the all-wheel-drive model and the combined fuel economy drops by just 1 mpg.
Still, the trade-off here is apparent as the Rogue Sport's 2.0-liter four-cylinder engine has a leisurely output of 141 horsepower and 147 pound-feet of torque. Nissan pairs this engine with a continuously variable transmission. The CVT is an important contributor to overall fuel efficiency.
7. Prices can climb sharply.
Just as the base model brings much value to the segment, a fully-loaded Rogue Sport can easily top $30,000. That's a lot of cash for such a small vehicle.
This also means shoppers should look closely at the compact Rogue to compare equipment levels and price. The better overall value just may lie with the larger Rogue.
Parting Thoughts: Nissan Rogue Sport
One thing about the Nissan Rogue Sport is that its nearest competitor is the Toyota C-HR, at least from a size standpoint. Even so, the Rogue Sport offers all-wheel drive while the Toyota does not.
Based on its own merits, the Rogue Sport acquits itself. It might serve well as a commuter vehicle for the professional who needs the versatility and prefers the higher profile than let's say the Sentra, Nissan's compact car.
If that's the case, then the Rogue Sport should be given your every consideration.
2018.5 Nissan Rogue Sport Specifications
| Nissan | Rogue Sport |
| --- | --- |
| Segment | Subcompact-Plus SUV |
| Sticker Price Range | $22,110 to $28,540 (plus $995 destination) |
| Price as Tested | $29,775 |
| Standard Engine | 2.0-liter I4 |
| Transmission | Continuously variable automatic |
| Horsepower @ RPM | 141 @ 6,000 |
| Torque (lb.-ft.) @ RPM | 147 @ 4,400 |
| Seating | 2+3 |
| Curb Weight (pounds) | 3,232 to 3,424 |
| Wheelbase (inches) | 104.2 |
| Length (inches) | 172.4 |
| Width (inches) | 72.3 |
| Height (inches) | 63.4 |
| Headroom (f,r — inches) | 39.6, 38.3 |
| Legroom (f,r — inches) | 42.8, 33.4 |
| Shoulder room (f,r — inches) | 56.6, 55.7 |
| Hip room (f,r — inches) | 53.4, 46.9 |
| Storage (cubic feet) | 22.9/61.1 |
| Gross vehicle weight (pounds) | NR |
| Towing (pounds) | NR |
| Payload (pounds) | NR |
| Fuel | regular |
| Fuel Tank (gallons) | 14.5 |
| EPA Fuel MPG (city/highway) | 25/32 (FWD); 24/30 (AWD) |
| Manufacturing Plant | Kanda, Fukuoka, Japan |
---
See Also — All-Wheel Drive Surprise: 2019 Nissan Altima
Photos copyright Auto Trends Magazine. All rights reserved.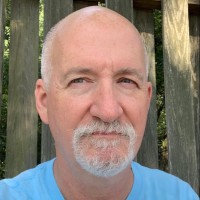 Latest posts by Matthew Keegan
(see all)