Ford Super Duty benefits from Novelis aluminum.
"Vehicle lightweighting" is one of those industry buzzwords that doesn't easily roll off the tongue. Outside of the auto industry, few people are familiar with the term. But if you mention "Ford F-150" then the recognition is instantaneous — nearly everyone knows the current generation model has a weight-saving aluminum body.
Well, like all other manufacturers the Ford Motor Company relies on suppliers to provide them with the materials to form vehicle bodies. Most manufacturers use steel body panels and plastic front and rear fascias. Carbon fiber is also used, but in very limited quantities, while aluminum is now in greater use than ever before.
Automotive Market Served Well
Novelis is the leader in all things rolled aluminum products and also has the distinction of being the largest recycler of aluminum in the world. On the automotive front, the company supplies aluminum to Audi, BMW, Cadillac, Jaguar, Land Rover, Mercedes-Benz, as well as to Ford. Coca-Cola, LG, and Samsung are among other companies making use of Novelis aluminum.
Increased demand for aluminum is part of automakers' overall sustainability strategy, an effort to reduce vehicle weight and lessen the impact on the environment. To that end, Novelis has opened a third cutting edge automotive finishing line at its plant in Oswego, New York.
The latest line was installed to assist the production of durable, lighter and safer vehicles, representing a $120 million investment to expand the high-strength aluminum alloy supply for Ford F-Series trucks. As a result of this expansion, the company has extended its stand as the preeminent automotive aluminum sheet supplier in North America.
"As a result of our investments across the globe, Novelis is able to offer our automotive customers unique advantages and benefits through automotive lines such as this one in Oswego," said Steve Fisher, President and CEO, Novelis. "Automakers are seeking alternative materials to cut vehicle weight while maintaining strength and safety requirements. With investments in Asia, Europe and North America, Novelis has the global footprint, assets and expertise to meet the needs of automakers in every major auto-producing region."
Benefitting the 2017 Ford F-Series
Novelis says the third and newest automotive finishing line will produce aluminum sheet for the body and cargo box of the all-new 2017 F-Series Super Duty lineup, enabling Ford to reduce the overall vehicle weight by up to 350 pounds. As a result, the new truck is expected to deliver improved hauling and towing capabilities.
"Novelis works closely alongside our automotive customers to meet their precise and exact demands," said Marco Palmieri, SVP and President, Novelis North America. "The passion for excellence among our employees in Oswego and throughout North America has made possible this latest automotive expansion. It is a testament to our commitment to help our automotive customers bring to market the lightweight vehicles of the future."
Expanded Footprint, More Jobs
Over the past five years, Novelis has expanded its ability to serve the North American automotive industry by installing and commissioning three automotive finishing lines in Oswego, adding at least 460 jobs. The current $400 million investment also includes the world's largest closed-loop recycling program, which processes roughly 25 million pounds of automotive aluminum scrap per month.
Besides its plant in New York, Novelis has a strong presence in Ontario, Switzerland, Germany, and China, and claims to be the only manufacturer of high-strength, military-grade aluminum with a presence in all three major auto-producing continents. Lastly, Novelis says its automotive aluminum can now be found in more than 180 vehicle models currently produced by automakers.
Related Reading
Aluminum Comes to the Ford Super Duty
Aluminum Tough: 2015 Ford F-150
2014 Ford F-150 Will Feature An Aluminum Body
Ford F-150 photo copyright Auto Trends Magazine.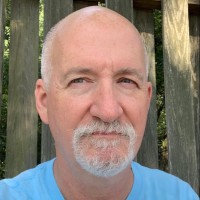 Latest posts by Matthew Keegan
(see all)