The upscale brands are embracing their crossovers, SUVs that ride more like a car than a truck. Infiniti is no exception, offering three models plus the QX56 SUV. I got a hold of one of the last of the 2013 models for my weekly drive, the all-new Infiniti JX35, what has been renamed the QX60 for 2014.
2013 Infiniti JX35
A previous spin with the Infiniti JX35 at the Fall 2012 WAPA Rally had me wanting more. However, it took nearly an entire model year for this seven-passenger front-wheel drive SUV to move up to the top of my weekly drive list, but the wait was worth it. This model can be had in all-wheel drive if you prefer.
Like certain other Infiniti models, this one shares its bones with a Nissan product, namely the Murano. It is wider and longer than the Murano and is also much more refined. It does, however, share its 3.5-liter V-6 engine, paired with a continuously variable transmission (CVT). The JX35 makes 265 horsepower and 248 foot-pounds of torque, providing more than enough power to move this crossover without groaning.
Dressed for Success
As is customary for Infiniti, the JX35 offers one trim level with various packages available. Premium, technology, theater, driver assistance and deluxe touring packages are your choices. You can also upgrade to maple trim, add roof rails and cross bars, opt for a tow package and choose 20-inch forged wheels. All told, these upgrades push the final price of a loaded Infiniti JX35 to about $55,000, adding approximately $14,000 to the base price.
And it can be difficult to decide what you want and what to leave out when building and pricing the Infiniti JX35. Most press fleet test models come loaded, spoiling the driver but, who is complaining? You get used to having certain amenities at your disposal including a 15-speaker Bose Cabin Surround sound system that rocks the house or at least the crossover. Doing without the hard drive navigation system is possible, but with XM radio, weather and traffic reports you wont want to. Infiniti throws in a Zagat restaurant guide to round out the package.
The DVD entertainment system is a terrific kid-minder and parent pleaser. This package comes with a remote and two headsets with screens fixed on the back of the front seat head rests. Pop in a DVD up front, adjust the dial to audio and your kids can take in a movie or play a game while you and your spouse enjoy your favorite music.
The Infiniti JX35 is Now the QX60
View manufacturer details and pricing
On the Road
With three rows of leather-wrapped seating, there is ample space in the JX35s cabin to carry seven adults. The 2-3-2 seating configuration does not penalize third row passengers who can fold and flip the second row split seat to access the rear with ease. Its an innovative seating arrangement that removes the dread of back row access and egress something my family used quite often and to our mutual delight.
The Infiniti JX35 is comfortable, offering bolstered front row seating with an eight-way power drivers seat and a six-way power passenger seat. Adjust the steering column and your seat, check the mirrors, buckle up and push button start this vehicle and you're ready to go. That go is provided by a lusty V-6 engine that purrs when it is cruising on the highway, but roars as you step on the gas.
This models CVT seems more refined than what you find elsewhere, a sport-tuned unit with manual and sport shift modes. Shift it into sport mode and youll get the feel of a step transmission, providing a more engaged driving experience. You can also fiddle with the drive mode selector to try your hand at standard, sport, snow or Eco modes. Likely, youll be satisfied with standard most of the time, perhaps trying Eco for those long trips across the country. For the record I/we averaged 21.7 mpg for the week, what was expected and darn close to the 21 mpg combined EPA average.
As equipped, the test model came with all the safety features you expect beyond airbags, traction control and stability control. These were: blind spot warning and intervention, a backup collision intervention system, lane departure warning and prevention, brake assist and forward collision warning. My personal favorite is adaptive cruise control, what you set to maintain your speed, but what will also automatically adjust your speed downward when you follow someone on the road who is going too slow. Its about maintaining enough space between you and that car.
Infiniti JX35 Impressions
Chances are when you read this review the Infiniti QX60 will be in your Infiniti showroom. In Aug. 2013, Infiniti stepped up its naming convention change over as 2014 model year vehicles were introduced.
The JX35 arrived three weeks after I returned a 2014 QX70 (formerly FX) a vehicle that is nearly the same size as the JX35/QX60. Two differences is that the 70 seats five and rear-wheel drive is standard. A third difference is overall interior room, rivaling what you find in the QX56, now QX80.
What it comes down to is this: the QX60 shines with its in-cabin utility, while the QX70 offers better overall performance and sport handling.
2013 Infiniti JX35
Sticker price from $41,250
Seats 7 occupants
3.5-liter 24-valve V-6 engine
265 horsepower @ 6,400 rpm
248 foot-pounds of torque @ 4,400 rpm
3.76 inches bore by 3.21 inches stroke
Engine compression ratio: 10.3-to-1
Continuously variable automatic transmission
Wheelbase: 114.2 inches
Length: 196.4 inches
Width: 77.2 inches
Height: 67.8 inches
Passenger Volume: 150 cubic feet (est.)
Storage Volume: 15.8 to 76.5 cubic feet
Towing Capacity: 3,500 pounds
EPA: 18 mpg city, 24 mpg hwy.
Fuel Tank: 19.5 gallons
Curb Weight: From 4,280 pounds
Vehicle Assembly: Smyrna, Tenn.
See Also — On the Road With an Infiniti Q50S
Photo copyright Auto Trends Magazine. All rights reserved.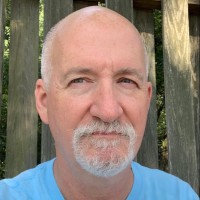 Latest posts by Matthew Keegan
(see all)