Taking to the road when winter driving conditions are present can be dangerous, but not entirely unavoidable. Slush, ice and snow may not be enough to keep you at home, especially if you are required at work or have some other appointment to keep. Before you take to the road, your car should be in tip-top shape. You should also keep in mind the following winter driving precautions to keep you, your family and everyone else safe.
Check All Reports
It is good to check your local weather station for advisories, including ever-changing weather conditions. You should know when temperatures are expected to rise above the freezing mark and find out what the traffic conditions are between your home and your destination.
In all states you can dial "511" to obtain travel information, including details about mountain passes and other potentially hazardous routes. Your state's department of transportation website is a good place to visit as well as related Twitter and Facebook pages.
What Tires Are Permitted
In some areas you won't be permitted to drive if your car is not outfitted with the proper tires. Typically, all-season tires with a M+S rating or symbol are sufficient. But these tires must also have enough tread. One-eighth of an inch of tread is usually enough to take to the road. Better yet, winter tires all around can provide the grip you need.
Conditions in some areas, such as mountain passes, may be especially hazardous. If the road is still open, you may find that tire chains are required. An exception may be made for all- and four-wheel drive vehicle —but when conditions are extreme, chains may be required for all vehicles.
Carry the Right Equipment
It is advisable that you leave for your destination with your gas tank filled. This is especially important if your trip will take you many miles away where open gas stations may be scarce. Your car should be in excellent condition with a recently flushed radiator, a good battery and working belts and hoses. Verify that your heater and defroster are working too.
Bring with you an emergency kit and other supplies. A working flashlight with an extra set of batteries, a cell phone cable and a back up battery, an ice scraper and snow brush, road flares, jumper cables and a first aid kit can be helpful too. If you are driving in a remote area bring with you winter clothing gear, a blanket, food and water. Provide a copy of your itinerary to someone who isn't making the trip with you.
On the Road
When you're ready to take to the road, go slow. Leave plenty of room between you and other vehicles — it can take three times as long to stop when the roads are slippery. Don't rely only on your daytime running lights to mark your way, especially if it is snowing — turn on your headlights.
As you approach a traffic light or a stop sign, slow down. Keep in mind that off-ramps and bridges can be especially slippery. If you are following a snow plow, make sure that you can see the driver's side mirrors — that means he can see you.
Winter Driving: Know the Law
In some states, you can use studded tires for only certain months before they must be removed. Even so, studded tires may not meet your state's chain requirement, therefore keeping a set of chains with you is a wise choice.
Related Reading
How to Prepare Your Car for Winter
7 Winter Storage Tips for Classic Cars
How to Inspect Your Wiper Blades for Winter Wear
---
See Also — Higher Education: Bridgestone Winter Driving School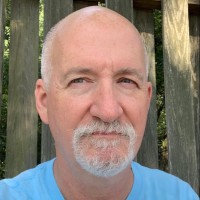 Latest posts by Matthew Keegan
(see all)