Once billed as "a different kind of car company," Saturn was originally a standalone car company, one wholly owned by General Motors. Unlike GM's other automotive brands including Chevrolet, Oldsmobile, and Pontiac, Saturn was managed separately at the start, but eventually was brought into the GM matrix, then later dissolved.
Creating a New Brand
Faced with a seemingly unstoppable advance of cheap, higher quality vehicles from Japan, General Motors was looking for a way to counteract that push by developing a new line of small cars to take on Toyota, Honda, and Datsun (later, Nissan).
As early as 1982, GM management began planning the "Saturn" company, named for the rocket that carried astronauts to the moon. The following year, GM chairman Roger Smith announced his company's intention publicly.
The Planning Stages
The first prototype Saturn vehicle was introduced in 1984, but it wasn't until 1990 that a production model was made available. During the intervening years, GM formally established the Saturn Car Corporation and began working out a labor agreement with the UAW to gain concessions to make Saturn possible.
The UAW and GM began meeting in 1983 and by 1985 had reached a labor accord for the Saturn operation according to Southern Changes. In exchange for taking a 20 percent pay cut, Saturn workers were guaranteed profit-sharing and other income opportunities based on production and quality goals.
Certain other workers' rights, including seniority, work rules, grievance procedures, and traditional job descriptions were also modified or removed.
The Saturn Launch
In 1985, GM incorporated its Saturn company and purchased land in Spring Hill, Tenn., to build a manufacturing plant. Construction began in 1986, representing a $1.9 billion investment by GM. By 1988, the plant was completed, the first workers hired and by the following year, the first dealers were appointed.
Production began in July 1990, as sedan and coupe versions of the 1991 S-Series were produced. Two model years later a station wagon was added, giving this model line three body choices that would carry the company through its first decade of existence.
The S-Series won numerous awards, representing a line of compact cars powered by a 1.9-liter four-cylinder engine and paired with five-speed automatic or four-speed manual transmissions.
Intellichoice, MotorWeek, Automobile Magazine, J.D. Power & Associates, and Motor Trend were among those showering accolades on the car. More than 2 million S-Series were produced before this vehicle was replaced by the Saturn Ion in 2003.
Other Saturn Products
It wasn't until 2000 that a second Saturn product entered the line-up. The midsize L-Series was introduced, available in sedan and station wagon body styles. Unlike the S-Series, the L-Series was produced at a GM plant in Delaware, a model based on the Opel Vectra.
Saturn continued to expand its product line, adding the Vue crossover in 2002, the Relay minivan in 2005 and both the Outlook crossover and Sky roadster in 2007. By the time of the Relay's release, GM abandoned offering unique models for Saturn, by rebadging existing GM products to expand Saturn's product line. Along the way, the L-Series was replaced by the Aura and the Astra replaced the Ion.
Ending a Brand
The end of Saturn coincided with the fortunes of its parent, GM. With GM losing tens of billions of dollars and facing bankruptcy and extinction, then GM chairman Rick Wagoner testified before a Congressional banking committee in a bid to gain a government bailout.
In his testimony, Wagoner explained that the company would concentrate on its four core brands: Cadillac, Buick, GMC, and Chevrolet while looking at shutting down or selling other brands. As for Saturn, Wagoner said that the company would "explore alternatives" for its youngest brand.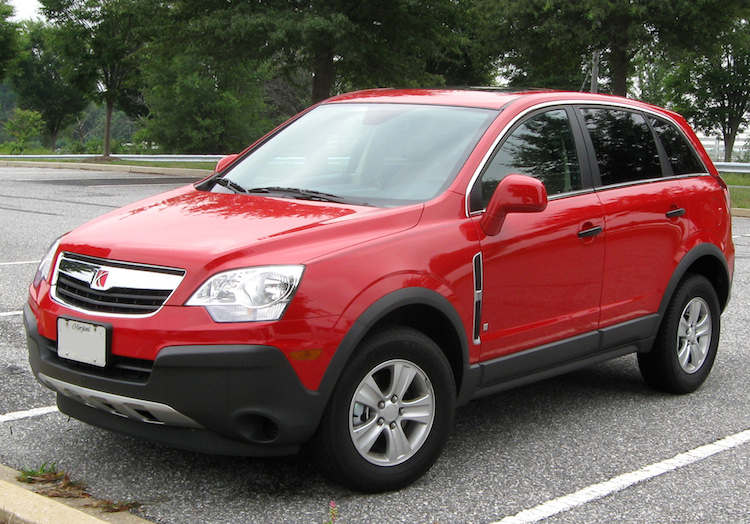 Following GM's 2009 bankruptcy and restructuring, the automaker shopped Saturn in a bid to sell the brand. Race car icon, Roger Penske, tendered an offer to buy the company, but when a deal to have Nissan-Renault supply cars to Saturn collapsed, GM halted production on Oct. 1, 2009. The brand was officially discontinued on Oct. 31, 2010, ending GM's experiment with its different kind of car company.
Saturn's demise may be attributed by some to GM's own financial problems. However, Saturn also competed against other GM brands, especially Chevrolet, setting itself on a collision course for its eventual closure.
---
See Also – The Brief Model Run of the Saturn Sky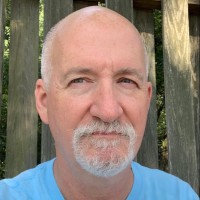 Latest posts by Matthew Keegan
(see all)