The Saturn brand is no more, officially shut down in 2010m ending its 25-year history. Originally a wholly-owned subsidiary of General Motors, the company was later absorbed by GM and managed with its other car brands.
Several models defined Saturn including the original S-Series compact line and its VUE crossover. Before the brand was canceled, a roadster was introduced to its line up. That car, the Saturn Sky, had a brief model run of just three years.
Roadster Background
Loosely defined, a roadster is a two-passenger open-top vehicle outfitted with a powerful engine and rear-wheel drive. In the early days of driving, the Nomenclature Division of the Society of Automotive Engineers described the roadster as, "an open car seating two or three. It may have additional seats on running boards or in the rear deck."
The earliest roadsters included the Ford Model T, Stearns 45, the Austin 7 and Cadillac's V-16. In later years the MG TC, the Triumph TR3 and the Alfa Romeo Spider also fit that description. Contemporary models have included the Mazda MX-5 Miata, the Fiat 124 Spyder, Honda's S2000 and BMW's Z4 M Roadster.
GM Kappa Platform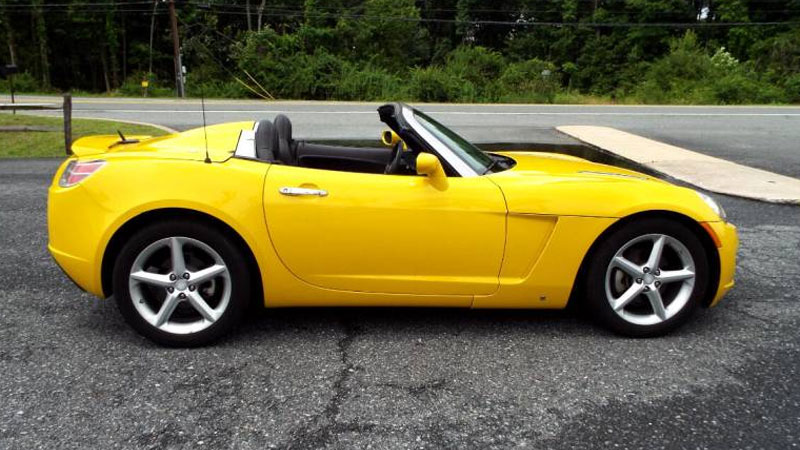 General Motors developed an all-new vehicle platform to underpin a new family of small cars in the early 2000s. Its subcompact Kappa platform was designed with an independent suspension and specifically created to support a family of roadsters for multiple GM brands.
Those vehicles included the Opel GT, the Daewoo G2X, Pontiac's Solstice and the Saturn Sky. The Saturn, Opel and Daewoo models were similar; the Pontiac model had its own body design.
Engine and Transmission Choices
The Pontiac Solstice was introduced for the 2006 model year, the other models followed in 2007. From the onset, the Saturn Sky was sold in two trim levels: the standard or base convertible and the Red Line.
The base edition was powered by a 2.4-liter four-cylinder engine making 177 horsepower at 6,600 rpm and 166 foot-pounds of torque at 4,800 rpm. This engine was paired with a five-speed manual transmission or an optional five-speed automatic. Fuel economy ranged from 17 to 19 mpg in the city to 24 to 26 mpg on the highway per its EPA rating.
The Red Line Saturn Sky was equipped with a 2.0-liter turbocharged four-cylinder engine rated at 260 horsepower at 5,300 rpm and 260 foot-pounds of torque at 2,500 rpm. Like the base model, customers had a choice of both five-speed manual and automatic transmissions The model was rated at 19 mpg in the city and 26 to 28 mpg on the highway.
Saturn Sky Amenities
All Saturn Sky models were equipped with a manual top or what "Car and Driver" described as "toilsome" for moving into place. CD also referred the Sky as a "Corvette Junior Petite," admiring its styling characteristics including its large air intakes, long hood, low stance, and its short deck.
Standard equipment for the base 2009 edition included 18-inch wheels, automatic headlamps, a climate control system, power windows, power door locks, a six-speaker audio system, satellite radio, and iPod connectivity.
The Red Line edition added performance characteristics including the turbocharged engine, a stiffer suspension, and a limited-slip differential. Options included a seven-speaker audio system, leather trim, metallic pedals, and special paint finishes.
Bankruptcy and Demise
Although few analysts favorably compared the Saturn Sky and its Kappa platform mates with the Mazda MX-5 Miata, the leading affordable roadster, these models did manage to enhance each respective brand.
They were also money losers with GMInsideNews.com reporting that GM lost about $10,000 for each unit built. Moreover, the Saturn brand sucked money out of GM, costing the company $20 billion over 24 years.
With GM fighting for its life, the company declared bankruptcy on June 1, 2009, and then used that opportunity to restructure. GM later closed down or sold off several brands including Pontiac, Hummer, Saab, and Saturn. The Kappa models had already been slated for cancellation when GM went bankrupt, ending its brief model run after just three years.
The Saturn Sky was a design success and a fair entry in the roadster segment. That its model run was a brief one also makes this car hard to find and a likely future collectible.
---
Photo copyright Wikimedia. 2009 Saturn Sky Redline Ruby Red Limited Edition photographed at Babylon, NY. This file is licensed under the Creative Commons Attribution-Share Alike 3.0 Unported license.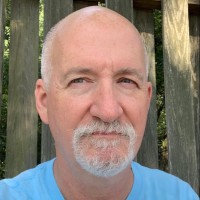 Latest posts by Matthew Keegan
(see all)