Auto Trends gets a second look at the 2016 Nissan Maxima, the latest iteration of this flagship model. This time around its a sporty SR edition for the testing.
From time to time, car manufacturers ask journalists to review a vehicle again for the same model year, delivering a different trim level the next time around. That's exactly what Nissan did as one calendar year gave way to the next, delivering its flagship 2016 Maxima to my home.
This time around a Maxima SR, the highest trim level before the Platinum edition, was my weekly driver. Last July, a Maxima SL was tested, the middle of five trim levels you can purchase. Please check out my earlier car review right here.
Priced from $37,770 ($38,750 delivered), the Maxima SR is just $780 more than the SL, but delivers a handful of enhancements that likely could have raised the price further. For starters, the SL's 18-inch aluminum alloy wheels became 19-inch wheels in the SR. The SR also adds a sport-tuned suspension, an integrated dynamic-control module (IDM) for an enhanced ride, and premium Ascot Leather-appointed seats with Alcantara inserts.
Rather than append my earlier review, I'll share with you some of the highlights of my most recent drive. Yes, I put my repeat models through the same testing I do with every vehicle I get — this time around I took note of the following:
1. The Maxima's powertrain is excellent.
Go ahead and roll your eyes — the continuously variable transmission paired with the 3.5-liter, V-6 engine is excellent. Its the best CVT I have found in any Nissan vehicle, although I suspect that the recently refreshed Altima offers a near-identical experience, especially in V-6 models.
Credit Nissan with developing a CVT that doesn't act like one. Although there are no shift points, the CVT employs a steel belt/pulley system to move up and down the gear ratio. The Maxima's CVT makes those moves smoothly and also mitigates the rubber band pulling effect inherent with the technology. Thankfully, the engine doesn't sound like it is going to blow when you step on the accelerator as the CVT eases once you pick up speed. Add in 300 horsepower and you get full-bodied power in this sedan.
2. Handling is better than you might expect.
Front-wheel drive is a drag, especially for a vehicle of the Maxima's size. Then again, the overall proportions of the Maxima are more midsize than they are large. Indeed, this vehicle shares its platform with the midsize Altima, therefore it isn't as large as competing models, such as the Chevrolet Impala, Toyota Avalon, and the Dodge Charger.
Step on the accelerator and you might expect this sedan to shift to the left or to the right as torque steer comes into play. After all, with 300 horsepower at the ready, there is a lot of energy sent to the front wheels. Nissan mitigates the problem by employing torque vectoring technology. The way this works is that as soon as there is a slight nudge to the steering wheel, a counterforce redirects the steering. Yes, it isn't the best feel, but for the average person who shops Maxima, it's probably a feature they'll be glad to have if they even notice.
If there is something Nissan could have done extra with the Maxima it would have been to offer a proper all-wheel drive system. That's something offered in the Dodge Charger and the Ford Taurus, although the Chevrolet Impala, Hyundai Azera, and Toyota Avalon do not have it. Then again, Nissan is the one calling the Maxima a four-door sports car (4DSC), a point with which I'll have to demur.
3. The SR interior is a cut above.
Get past the polarizing exterior and you have a beautifully crafted interior in the Maxima. Actually, the exterior has grown on me — I like the floating roof design, the rising belt line as well as the dramatic profile lines. The flared LED daytime running lights are certainly distinctive, as are the matching tail lamps.
At a Nissan event not involving the Maxima, the discussion turned to the flagship sedan and I shared my thoughts about the interior. I explained that it seemed as if Infiniti's designers were all over it, such is the high quality look of it as well as the materials used. I found the upgraded seats comfortable and certainly attractive from a design standpoint. The cabin is quiet, all controls are thoughtfully placed and having an 8-inch center console display standard makes sense.
The flat-bottomed steering wheel is supposed to point out this sedan's sporting characteristics as do the paddle shifters. However, using paddle shifters to mimic shift points seems silly — you simply are not shifting. What Nissan does get right is attaching the shifters to the steering column. That they're large and composed of magnesium are two additional pluses.
4. Room for five, but watch your head.
If you need to carry five people, the Nissan Maxima does that. One big advantage of front-wheel drive is that rear seating legroom is usually very good, with only a token hump splitting the middle.
Access and egress are excellent in the front row, but is more limited in the second row. A sloping roof line cuts in and that means you'll need to watch your head as you move in and out of the sedan. Taller people will also find rear headroom more restrictive. Keep this in mind if you're shopping the Maxima as your company car.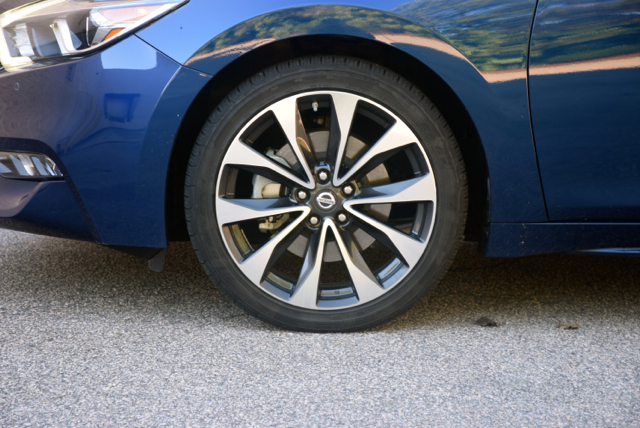 5. Prices can get up there.
The Nissan Maxima starts at $32,510 and tops out at $39,960. Add in a premium spoiler and fancier wheels and you're looking at spending $42,000. To be fair, competing models follow a similar pricing strategy.
The budget-minded shopper among us might think the price too high. If so, the Nissan Altima offers a compelling alternative. The Altima supplies a standard four-cylinder engine as well as an available V-6, the same engine in the Maxima. However, the V-6 is detuned somewhat, offering 270 horsepower. It also goes 2 mpg further per gallon than the Maxima.
The higher end of the Maxima price range also puts this model in Infiniti territory. Infiniti is Nissan's luxury brand and its comparably sized model is a Q50 sedan. With a starting price of $37,150, the rear-wheel drive Q50 offers a compelling alternative to the Maxima. It can also be had in all-wheel drive.
2016 Nissan Maxima
Although Maxima sales fell for the 2015 calendar year, interest in the new model began to pick up toward the end of the year. By December, monthly sales were up 50 percent over 2014, even as Altima sales pulled back slightly.
My second time with the Maxima only reinforced my thoughts about this model. Notably, the Maxima will appeal to sedan shoppers who want a premium model, while some may end up considering the Murano, a similar-sized crossover SUV with generous storage room.
---
---
2016 Nissan Maxima SR
Sticker price from $37,670
Price as tested: from $38,750
Seats 5 occupants
3.5-liter 24-valve V-6 gasoline engine
300 horsepower @ 6,400 rpm
261 foot-pounds of torque @ 4,400 rpm
3.76 inches bore by 3.2 inches stroke
Engine compression ratio: 10.6-to-1
Continuously variable automatic transmission
Wheelbase: 109.3 inches
Length: 192.8 inches
Width: 73.2 inches
Height: 56.5 inches
Passenger volume: 96.9 cubic feet
Storage volume: 14.3 cubic feet
Towing capacity: NR
EPA: 22 mpg city, 30 mpg highway
Regular grade gasoline
Fuel tank: 18 gallons
Curb weight: From 3,564 pounds
IIHS safety rating: Top Safety Pick+
Limited vehicle warranty: 3 years/36,000 miles
Powertrain warranty: 5 years/60,000 miles
Corrosion warranty: 5 years/unlimited miles
Vehicle assembly: Smyrna, Tenn.
---
---
2016 Nissan Maxima SR photos copyright Auto Trends Magazine.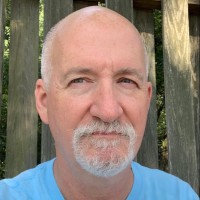 Latest posts by Matthew Keegan
(see all)