A diesel-driven Titan XD Crew Cab 4×4 in SL garb visits the Auto Trends drive.
Oftentimes, it is the second opportunity with a vehicle that paints a clearer picture of its capabilities. Following my introduction to the all-new Nissan Titan XD seven months earlier, I welcomed a 2016 Nissan Titan XD Crew Cab 4×4 in SL trim to my home. Not only did I have more time to put it through the paces, but I essentially dissected the vehicle.
My verdict? Nissan has a formidable competitor in the Titan XD, one the manufacturer says fills the "white space" between light- and heavy-duty trucks. In particular, instead of going up against the likes of the Ford Super Duty and similar models from Chevrolet, Ram, and GMC, Nissan built the Titan XD to give it enhanced towing capacity over the light-duty trucks without the attendant huge price tag of heavy-duty models.
See Also – 2016 Nissan Titan XD Crew Cab Review
More Power, Manageable Price
The result is a powerful Crew Cab-only pickup truck priced from $35,290 in base "S" trim, a 4×2 model with a 5.6-liter, gasoline engine. But the big news here is the availability of a turbo-diesel engine provided by Cummins, a supplier who is no stranger to the auto industry.
Cummins' engines power heavy-duty Ram 3500 pickups, but the engine supplied to Nissan is not that large straight-six with a whopping 6.7-liter displacement. Instead, Nissan turned to Cummins to obtain a more manageable 5.0-liter, V-8 making 310 horsepower and 555 foot-pounds of torque. That engine was originally developed for Chrysler, but the contract was canceled when this US automaker was fighting for its life in 2009.
For owners preferring a gasoline motor, a 5.6-liter V-8 is standard, making 390 horsepower and 410 foot-pounds of torque. Both engines are paired with 6-speed automatic transmissions.
Trim and Price Considerations
Choose a 4×4 and you add $3,000 to the base price. Go with the Cummins engine and you'll tag on an additional $5,000 toward your truck's cost.
At this point, a base Titan XD S 4×4 with the diesel engine will cost you $43,290. Other models for the choosing include SV ($39,060), Pro-4X ($45,970), SL ($47,030), and Platinum Reserve ($52,470). Again, add upwards of $8,000 to trim prices when choosing a 4×4 powered by the Cummins engine.
Yes, a diesel-powered 4×4 version of the Titan XD Platinum Reserve tops $60,000. Compare that with a Chevrolet Silverado Crew Cab 4×4 High Country and you're paying about $6,000 more for the top-of-the-range Titan XD.
The White Space Delineation
But you can't get a diesel with the Silverado, only with the Silverado HD. Choose a similarly equipped Silverado 2500HD and opt for the $9,315 Duramax diesel package and your price rises to $67,445. So, for about $7,000 less you get enhanced towing in the Titan XD — 12,037 pounds (4×4) to 12,314 pounds (4×2) — without paying the extra cost for just over two added tons (net 17,900 pounds) of towing capacity supplied by the Silverado 2500HD.
As for the white space? You're in it with the Nissan Titan XD.
One further point bears much consideration — you can't buy a full-size, light-duty truck with a diesel engine unless you choose the turbocharged 3.0-liter, V-6 offered by Ram. Moreover, the Ram diesel is primarily about conserving fuel, while the Nissan diesel emphasizes pulling power. Indeed, if you need to pull 6 tons, the Titan XD can handle it. That's about 3,000 pounds more than the Ram EcoDiesel.
So to recap, if you want a diesel from the traditional American suppliers you have one choice with a light-duty truck, otherwise you have to pay the added cost for extra towing capacity in a heavy-duty model you may not need. As for the competing Toyota Tundra, no diesel engine is available in this light-duty line of pickup trucks.
Powerful Expression, Durable Body
There are times I find it difficult to wrap my mind around the Nissan of today and the Datsun of yore. When Nissan first started selling cars in the US, it used the Datsun name, before beginning its transition to Nissan in the early 1980s. By 1985, the Datsun name had vanished.
Those earlier Datsun models were small and lightweight. Heck, if your Datsun B210 topped 2,000 pounds, you probably had the 3-speed automatic transmission instead of the 4-speed manual gearbox.
As for the 2016 Titan XD, you're looking at a curb weight ranging from 6,710 pounds for the 4×2 S to 7,479 pounds for the Platinum Reserve 4×4. The added weight is understandable — the Titan XD shares its platform with commercial-grade Nissan trucks.
Further, the XD's fully-boxed, full-length ladder frame is distinct from the standard Titan. This fall, Nissan will market both the Titan and Titan XD, the former also all new and kicking off the model's second generation. The first-generation Titan was sold from 2004 to 2015; no 2016 model was offered.
Looks wise, the Titan XD SL is intimidating with its oversized chrome-bedecked grille flanked by massive headlamp assemblies. Those headlights include distinct LED daytime running lights to amplify the front end. The lower grille is surrounded by chrome; large embrasures at the lower corners house the available fog lamps.
At the top of the grille, TITAN debossing provides additional flair. The hood is humongous with multiple creases and carvings running from the top to the bottom edges.
Sides, Rear and the Truck Bed
Move along the profile and Nissan dresses the typical slab side with character lines, sculpting, and chrome accents. Oversized split towing side mirrors provide a formidable accent and come with puddle lights at the SL level and include integrated turn signal indicators, except in the base edition. Another accent is provided by the Cummins badging affixed just fore of the front door where vent ports may reside.
As for the belt line, it stays level as it runs from the back to the front except where the front doors meet the pillar and then the line curves downward, making a unique styling enhancement as well as easier to see out the side windows. Running boards are standard on the SL edition and are a much desirable feature for getting in and out of the truck.
From the rear, the Titan XD features a drop-down tailgate (removable and lockable) with large combination lamps on both sides. The bumper includes a centered step for ease of access to the bed.
The test model came with front tow hooks and offers available rear hooks. You also get a receiver hitch and something you don't find too often in this segment: an integrated gooseneck hitch (the hitch ball, safety chain anchors, and bag are extra). Nissan also provides a tow package with available built-in 4- and 7-pin connectors.
A spray-in bedliner is standard at the Pro-4X level and above; my test model also had cargo bed lights, LED lights under the bed rail, four fixed tie-down hooks, four moveable aluminum cleats and a track channel system. A 110-volt outlet is located at the rear right-hand side of the bed.
One of the more interesting upgrades with this truck is what Nissan calls "Titan Box." Actually, Titan Box represents two removable boxes that fit on both sides within the truck bed — they're watertight and drainable — imagine the liquid refreshment possibilities available!
Cavernous Interior and Special Touches
As you might expect, the Titan XD's interior is sized right and is able to hold up to six adults. The test model came with a pair of bucket seats up front and a 60-40 split folding bench seat in the rear.
Yes, you can choose a bench seat up front (standard in the S and SV trims), but then you lose the highly purposeful center console and all the room it provides for your cups, cell phone, office materials, or what have you. It is a deep compartment and includes a removable cup holder and storage trays. A 12-volt outlet is found inside too.
The rear seat layout represents an intelligent design as the seats fold down and also fold up. When folded up, you'll find in-floor storage, ideal for hiding out of sight your valuables and other important items. You'll also find the expected drop-down center armrest with two beverage holders.
Back up front, you'll find an instrument panel composed of a pair of analog displays — tachometer and speedometer with a digital driver's information center located between the two. This model has a leather-wrapped tilt and telescoping steering wheel as well as wheel-mounted auxiliary controls and cruise control. A tow mode stalk is fixed to the right side of the column; the wiper controls are on the left side.
To the left of the steering wheel and on the lower dash are the light switch knob and switches for the cargo light and the 120-volt outlet. To the right of the steering wheel is the push button start/stop button and the four-wheel drive knob.
The center stack has a color display on top with audio, CD, auxiliary, navigation, and map modes as well as apps, phone, and camera access. Beneath that are audio system knobs and switches, followed by a trailer control switch and a USB port, auxiliary audio input, and a 12-volt outlet. At this trim level, heated front seats are included with switches located on either side of the open tray found at the base of the stack.
Nissan makes available leather seats and this model included them. Stitched leather covers the seats, runs across the top of the dash, and is on the door handles. Soft touch materials, high-end plastic trim, and harder plastics are found elsewhere in the cabin.
The power-operated driver's seat is comfortable and supportive. Fatigue was not an issue and no back or thigh stiffness was experienced. The seat backs feature not one, but two pockets — a design I haven't seen in my many years of evaluating new vehicles. If you're using your Titan XD as a mobile office, that extra bit of storage space is welcome.
All four doors come with two drink holders and offer additional storage space. With two more cup holders at the rear of the center console, you have six in total. By the way, Nissan placed rear facing nets on the console as well as a 120-volt outlet. This model also comes with an overhead storage compartment and a pair of reading lamps. An integrated HomeLink system is also present.
Down the Road and Beyond
You have a modest 310 horsepower to work with when you press down on the accelerator pedal. I say modest because given the weight of the Titan XD it really isn't all that much.
As a point of comparison, the flagship Nissan Maxima sedan weighs half as much and uses its 300 horsepower to sprint around. With the Titan XD, you'll slowly move away from a dead stop and continue plodding along until you reach 1,600 RPM. Suddenly, torque kicks in and quickly moves up to the full 555 foot-pounds of pulling capacity, turning this languid beast into a true road animal.
I've driven each of the crew cab models supplied by Ram, Chevrolet, GMC, and Ford, and will tell you that the Nissan stacks up well against the competition. The Titan XD not only projects a formidable presence in appearance when stationary, but does more so as it travels down the road. I'm glad my model came with the split side mirrors as the lower portion shows traffic in the adjoining lanes.
Handling and ride comfort are enhanced by way of a heavy-duty suspension design, new to the Titan line. It features a double-wishbone suspension with a stabilizer bar up front and a rigid rear axle suspension with leaf springs and leaf bushings at the rear. Nissan placed twin-tube shock absorbers at all four corners and tapped American Axle to manufacture the front and rear differentials. An electronic locking rear differential is also available.
Any truck with 4×4 capabilities must be put through the paces. In my earlier test (found here), the Arizona desert was the backdrop. Flat lands reveal little about a truck's abilities, but when hooked up with a boat or cargo and when ascending a roadway or bridge, its strength becomes evident.
Head off road and 4×4 versions have a control switch to the right of the steering wheel and fixed to the lower dash. You can shift on the fly from 4×2 to 4×4 Hi and move into 4×4 Lo once the transmission is in neutral. Wait about 10 seconds and the instrument panel schematic will show the transition in progress and as it is completed.
For my off-road test, I chose a gravel road, traveling it while in 4×4 mode, although that was hardly necessary. Toward the end of the road, I found my spot: a clay slough leading to a dirt trail. That dirt trail was off limits, but not the mire preceding it. So, I switched to 4 Lo, waited for the wheels to engage, and made my way through the glop.
If you're going to get stuck, clay will do it. It makes for a nasty, sticky substance, just waiting to bog down the uninitiated. Quite frankly, I wasn't certain how the truck would perform, but it passed through the quag with little difficulty. Then again, the deepest part was not even half way up the wheels, so I was safe. But not before kicking up a malodorous spray of burnt-orange clay to cover the entire right front of the truck, including the front passenger window.
Your Purchase Considerations
With everything you now know about the Titan XD, would you consider purchasing one? The diesel engine may make the strongest case for buying such a pickup truck, especially if that's your preferred way of motoring. If you're the type of buyer who wants many of the amenities Nissan offers in the Titan XD, prepare to spend north of $50,000 to obtain one. Discounting may bring your price down on some models in the form of cash back and bonus cash offers. See your Nissan dealer for more information.
Lastly, for buyers who prefer the light-duty 2017 Titan, you'll have to wait until this fall to obtain one. Here, you'll have your choice of V-6 and V-8 gasoline engines for your consideration; no diesel will be available. Prices and trims have yet to be announced. As of this writing, there are still 2015s available — again, no standard Titan 2016s were built.
---
2016 Nissan Titan XD SL Diesel Crew Cab 4×4
Sticker price from $55,030
Price as tested: $57,490
Seats 5
5.0-liter turbo-diesel V8 engine
310 horsepower @ 3,200 RPM
555 foot-pounds of torque @ 1,600 RPM
3.39 inches bore by 3.39 inches stroke
Engine compression ratio: 16.3-to-1
6-speed automatic transmission
Wheelbase: 151.6 inches
Length: 242.7 inches
Width: 79.5 inches
Height: 78.8 inches
Passenger volume: NR
Storage volume: NR
Towing capacity: 12,037 pounds
EPA: Fuel economy ratings not required
Diesel fuel
Fuel tank: 26 gallons
Curb weight: From 7,388 pounds
IIHS safety rating: Not rated
Limited vehicle warranty: 3 years/36,000 miles
Powertrain warranty: 5 years/60,000 miles
Corrosion warranty: 5 years/unlimited miles
Vehicle assembly: Canton, Mississippi
---
See Also — Substantial Luxe: 2016 Cadillac Escalade Platinum 4×4
---
2016 Nissan Titan XD SL Diesel Crew Cab 4×4 photos copyright Auto Trends Magazine.
---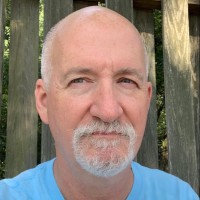 Latest posts by Matthew Keegan
(see all)