Buy a new car and the dealer may urge you to trade in your old car. Unless you have plans to keep it or give it to someone else, the dealer's offer may be a tempting one. Then again, if you choose a private party sale you stand to make hundreds of dollars more in a sale to a new owner than you would receive as a trade in. The following instructions can help you get the most money for your old car.
1. Establish a selling price.
You own a 2008 Honda Civic coupe with 75,000 miles on the odometer. That's a quality vehicle with relatively low miles, an EX model in very good condition.
Head to Kelley Blue Book (KBB.com) to find out what your car would fetch in a private sale. As of May 2014 KBB says $12,072, far above the $9,800 that the dealer offered as a trade. You can set your price to align with KBB's estimate or choose a slightly lower amount to market it aggressively. Also determine your bottom offer. For instance, if you'd accept $11,000 for it, keep this price in mind when negotiating.
2. Get your car ready to sell.
Your car looks good, but it should look in tip-top shape before selling it. You'll get more for it if it looks and runs great.
Washing and waxing the car is just the start. You need to have it detailed just as the professionals do. You could have someone else do it and pay the $100 to $150 cost, a smart option if you have a scratch that goes down to the metal. The professionals have the equipment to make scratches disappear and can handle small dents too.
Whether detailing the car yourself or using a professional auto detailer, your car should have its mats cleaned with a stiff scrub brush, the paint polished and waxed, a protectant applied to the trim, the air vents cleaned out with cotton swabs, and the glass and tires cleaned.
3. Show buyers your receipts.
If you want to smooth the car sale then purchase a vehicle history report and include it with the maintenance receipts and repair record. CARFAX, AutoCheck, and VinAudit are the companies that provide this service for a fee. History reports demonstrate to the buyer that they're getting a "clean" vehicle, one that hasn't been damaged in a flood or stolen.
If you do not have receipts, you can offer details when the maintenance was done. Write up a list of items repaired or replaced within the past year. These should include the oil, oil filter, air filter, wiper blades, and fluid top offs. Even further back you can tell potential buyers when other work was done including tire replacement, brake pads, shoes, muffler, battery and other components. Receipts are best, but when you don't have them an explanation may suffice.
4. Spread the word.
You can cast a narrow or wide net to sell your car. If you prefer to deal with just a few people, place a notice at work outlining your sale. Tell friends, family and neighbors too.
To reach more people, write up an ad and place it online, such as on Craigslist. Offer additional details about the car including the make, model, model year, trim level and anything else of interest. Take as many as a dozen photos of the car's interior and exterior, focusing on all sides of the vehicle. Inside, concentrate on showing the seats, dashboard, storage compartments and other features. Provide a contact email address; only share your phone number with people that have expressed strong interest in your car.
5. Make appointments and schedule the test drives.
Only spend time with people that are sincerely interested in buying your vehicle. One downfall of a private sale is the time required to promote the vehicle, make appointments, and allow for test drives.
Speaking of test drives, never allow anyone to take your car out without you riding along. It could be the last time you see your car. Riding along allows you to explain the various features of the car and answer some questions. You can also show people how the climate control, audio and navigation systems work, how to adjust the power seats and explain the other features.
6. Entertain offers.
Serious shoppers will make an offer for the vehicle as soon as they decide they want your car. Expect that they've already done their research and know the value of your car. If their information is correct, then you should receive an offer that is competitive. Generally, however, it will come in on the low side.
You can counter any offer without disclosing the lowest amount that you will accept. The process may take some back and forth negotiating, but it should result in a deal that is acceptable to both parties.
An all-cash deal is easiest to close. If you are okay with a check, only accept a cashier's check. Or, go to this person's bank and have them write a check for cash to the bank and hand you the money.
Private  Party: Sell Smart
The last matter to tend to when selling a car is transferring the title and tags to a new party. This procedure varies from state to state, therefore a visit to the Department of Motor Vehicles with the buyer can complete this process quickly.
---
See Also — Tips for Teens Buying a First Car
(Here is an excellent article that details the limits and sometimes the pitfalls with vehicle history reports — Limitations and Problems with Carfax or any Vehicle History Report).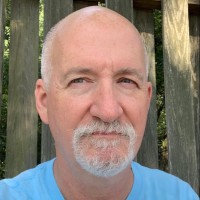 Latest posts by Matthew Keegan
(see all)