Fiat's return to the US market in 2011 came by way of its smallest model, the 2012 Fiat 500 hatchback. This mini car line also includes a convertible and a performance Abarth edition, giving Fiat the most model choices in its segment. The segment is a small one and includes the Smart Fortwo, Scions IQ and the Chevrolet Spark.
Beginning this year the 2014 Fiat 500L debuts, a model that is wider and longer than the 500, and built on a separate platform. The Fiat 500L Pop was a recent weekly driver for Auto Trends, a five-passenger front-wheel drive subcompact vehicle.
2014 Fiat 500L
The L portion of the 500s name means large and considering the diminutive size of the 500 series, that name describes this vehicle well. What it does not tell you is that the 500L rides on a different platform than the 500, utilizing Fiats compact wide architecture to underpin what is categorized as a subcompact model. Its proportions are telling, coming in at 27 inches longer and six inches wider than the 500. It is a tall vehicle too, closer in look to a tall wagon or an SUV and offering 120 cubic feet of interior volume. Compare that number to the 85 cubic feet found in the Fiat 500.
All Fiat 500Ls are powered by a 1.4-liter turbocharged four cylinder engine. This engine makes 160 horsepower at 5,500 rpm and 184 foot-pounds of torque ranging from 2,500 to 4,000 rpm. A six-speed manual is the only transmission offering with the base 500L Pop. The next two grades, Easy and Trekking, offer the manual or an optional twin-clutch six-speed automatic. The top-of-the-line Lounge reverses that offering. Yes, the model names are odd, but they are also keeping what Fiat offers with the 500.
Fiat 500L Exterior and Interior
At first glance, the resemblance to the Fiat 500 is apparent in the 500L. But, those similarities are most noticeable with its face. Beyond that you're looking at a wagon-like vehicle, one with extended proportions all around.
Inside, the Fiat 500L benefits from an updated dashboard, a revised instrument panel and a new steering wheel. Its a fairly well appointed model even in base form with steering wheel mounted controls including cruise control standard. The front bucket seats and 60/40 rear split seat are cloth covered, offering sufficient support up front, but not enough thigh support in the rear. The rear seat has three seat belt positions, but it is better suited for two people. Rear leg room is excellent and the head room throughout the cabin means there is ample space for tall drivers.
Impressively, Fiat found a way to sate the interior with storage areas including numerous cubbies, netted pockets, storage compartments and in-door storage. That abundance of storage was underscored by both open and covered storage compartments above the glove box, serving up more places to stash your stuff.
All 500L models come equipped with air conditioning, the Lounge edition upgrades this to dual-zone climate control. You also get keyless entry, a tilt and telescopic steering column, UConnect touchscreen radio, power windows and door locks, power heated side mirrors, cloth bucket seats, USB ports, and cruise control. Model upgrades bring in heated seats, higher end audio systems, a 115-volt outlet, a leather-wrapped steering wheel, a dual-pane power sunroof, navigation fog lamps, a rear armrest with upholders, and larger wheels. The two-color exterior paint scheme featured in the first photo is available with the Trekking edition.
There were two demerits that should be noted: 1) the in-door pockets are large enough to hold water bottles, but not shaped to keep them in place, and 2) the sun visors do not extend far enough out to block the sun beaming through the side windows. The first demerit represents a minor issue as there are center area cup holders available. The second demerit could prove to be a hazard at certain times of the day.
Sporty Fiat 500L Offers Much Flair and Room
View manufacturer details and pricing
On the Road
As my good fortune would have it, I had a week to partake in much clutch pushing and stick shifting with the Fiat 500L Pop. Manual transmissions continue to fade away, with many model lines equipped only with automatics. My wife probably represents the thinking of a vast number of drivers when she admitted that they were too much work. I enjoy them, but in heavy traffic they tend to get old. Imagine getting a muscle spasm at the wrong time!
Still, the Fiats six-speed manual combined with a turbocharged four cylinder engine provided plenty of pep and became an exercise in finding the correct gear for the right driving conditions. I wont hash out my entire findings other than to say that leaving the transmission in fourth gear at speeds up to 50 mph and in fifth gear up to 65 mph makes passing easy. I discovered that if I shifted to sixth gear too early, the RPMs dropped sharply and the car lagged. That also meant I was downshifting to find the right gear at various times while on the highway when traffic was building.
Its peppiness aside, the Fiat 500L handles well too. The low-rolling resistance tires, however, took much getting used to as its grip seemed to slip when shifting on some road surfaces. In my area, the clay soil tends to seep out onto road surfaces when it rains. Once dry, it leaves behind silty patches that can contribute to spin out. You can upgrade to the optional Goodyear Eagle tires.
Making An Impression
Priced from $19,100, the 2014 Fiat 500L makes a positive impression. It was also one of the most inquired about vehicles from people that I know including my neighbors who get to witness my weekly switch over of press fleet vehicles. Across the board, its looks were positively received, even admired, not withstanding my remarks that the Italian Fiat 500L is assembled in Serbia while the smaller 500 is built in Mexico. It seems that vehicle origin is just not that important to most people these days.
Growing up, we used to call Fiats Fix It Again, Tony for its frequent habit of breaking down. The new crop of Fiats are much more refined, stylish and fun to drive, offering a worthy vehicle for first time new car buyers or a solid second car for some families.
2014 Fiat 500L Pop
Sticker price from $19,100
Price as tested: $19,900
Seats 5 occupants
1.4-liter 16-valve turbocharged I-4 engine
160 horsepower @ 5,500 rpm
184 foot-pounds of torque @ 2,500 rpm
2.83 inches bore by 3.31 inches stroke
Engine compression ratio: 9.8-to-1
Six-speed manual transmission
Wheelbase: 102.8 inches
Length: 167.1 inches
Width: 69.8 inches
Height: 65.7 inches
Passenger volume: 75.6 cubic feet
Storage volume: 23.1 cubic feet
Towing capacity: N/A
EPA: 25 mpg city, 33 mpg hwy.
Premium grade gasoline recommended
Fuel tank: 13.2 gallons
Curb weight: From 3,203 pounds
Vehicle assembly: Kragujevac, Serbia
See Also — New Arrival: Fiat 124 Spider
Fiat 500L photos copyright Auto Trends Magazine. All rights reserved.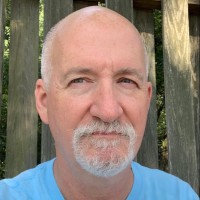 Latest posts by Matthew Keegan
(see all)