The Volkswagen Golf may not be the most profitable model in the VW arsenal, but it is the most popular vehicle built by this German manufacturer. Some 40 years and 30 million models later, the North American market will soon get what the Europeans are currently enjoying: the seventh generation Volkswagen Golf.
2015 Volkswagen Golf
Pricing for the 2015 Volkswagen Golf has been announced. The base price for this compact model comes in at $17,995, covering the 2015 launch edition for the two-door model equipped with a manual transmission.
Further pricing has the Golf S 2-door with a manual transmission priced from $18,995. With the automatic this model retails from $20,095. Choose the four-door Golf S and your price also starts at $20,095; add $600 to include partial power seats.
Volkswagen Golf pricing continues to move up through the $20Ks with pricing for the Golf S with sunroof starting at $20,695 and moving up to $22,095 with an automatic transmission included. Volkswagen prices the Golf SE four-door from $24,495 and the Golf SEL four-door from $26,995.
Volkswagen TDI Packages
TDI fans won't be disappointed as they will have access to a 2.0-liter turbocharged diesel engine making 150 horsepower and 236 foot-pounds of torque. The Golf TDI S, a four-door model with a six-speed manual transmission, is priced from $21,995. Choose the automatic transmission and pricing begins at $23,095.
The 2015 Volkswagen Golf TDI SE is priced from $25,495 ($26,595 with the automatic) and the TDI SEL comes in at $27,995 ($29,095 for the automatic). Add an $820 destination charge across the model line. Taxes, tags and fees are extra.
Standard with the Golf S is a 1.8-liter four cylinder turbocharged engine making 170 horsepower and 200 foot-pounds of torque. In the base edition, this motor is paired with a 5-speed manual transmission. Standard equipment includes 15-inch steel wheels, cloth seating surfaces, climate control, power windows and power side mirrors with heating, Bluetooth connectivity, SiriusXM satellite radio, and front and rear disc brakes.
Choose the Golf S and you get all the features found in the launch edition with some important changes. The steel wheels are exchanged for aluminum-alloy wheels, cloth seats give way to V-Tex leatherette seats, a multifunction steering wheel is added, and cruise control is standard.
The Volkswagen Golf SE includes a sunroof, 17-inch aluminum alloy wheels, a six-speed automatic transmission, heatable front seats, automatic headlamps and a Fender premium audio system. Choose the Golf SEL and you get 18-inch wheels, keyless entry, a navigation system, ambient lighting, and a 12-way power driver's seat.
Special VW Golf Packages
If you are looking for LED daytime running lights, these are available as part of a $995 lighting package that also brings in bi-xenon headlights, adaptive front lighting and ambient lighting. Other stand alone packages include a driver assistance package ($695) with park distance control and forward collision warning. All 2015 Volkswagen Golf models are equipped with six airbags.
The 2015 Volkswagen Golf comes in bigger, lighter and is more efficient than the sixth generation edition. This compact hatchback sits on a 103.8-inch wheelbase and measures 167.5 inches long by 70.5 inches wide by 57.2 inches tall. It weighs from 2,901 pounds and is EPA-rated at 26 mpg in the city and 37 mpg on the highway for a manually equipped gas-powered model. The diesel comes in at 31 mpg in the city and 42 mpg on the highway.
August 2014 Debut
The 2015 Volkswagen Golf represents the first time that the model line is powered exclusively by turbocharged engines. Its competition includes the Toyota Corolla, Ford Focus, Nissan Sentra, Chevrolet Cruze, Honda Civic, Dodge Dart, Hyundai Elantra, Kia Forte, and the Mazda3. The new model goes on sale this August.
---
Other Volkswagen Articles
Volkswagen Milestone Reached: 100,000 Turbo Diesels Sold
About the 2014 Volkswagen Jetta Hybrid
About the 2014 Volkswagen Passat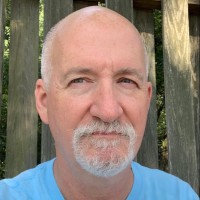 Latest posts by Matthew Keegan
(see all)