Infiniti introduces the first model from its alliance with Mercedes-Benz.
The Frankfurt Motor Show is now in progress and the Infiniti Q30 is one of several notable models making its global debut. The newest model from Nissan's luxury brand has a crossover look, but it is very much a compact model with a tall presence.
Indeed, the Infiniti Q30 has a distinctive crossover look, but this front-wheel drive model with optional all-wheel drive is strictly for the road. The new model is based on the Mercedes-Benz A-Class platform, the first model forged from an alliance between Infiniti and Mercedes.
The made in Mexico model will become the gateway car for the Infiniti brand, replacing the soon to retire Q40, itself based on the previous generation Infiniti G37. It will be joined by a second model, the Infiniti QX30, a true crossover SUV.
Added Roland Krueger, President of Infiniti, "Q30 is integral to Infiniti's commitment to offering a broader range of premium products in new segments, and is part of an intense product launch period that will see us further enhance our offer to an increasing number of customers."
At first glance, the new Infiniti advances the brand's styling cues. Its double-arch grille with 3D mesh dovetails with the design found in the Infiniti Q50, the most recently introduced Infiniti product. The headlamps, however, present a more flowing appearance, coinciding with the dramatic lines advanced by this diminutive model.
Expressive lines, notable indentations and pronounced scallops dominate the Q30's visage, with deep embrasures flanking the lower grille opening. Muscular shoulders, a sweeping hood, a canted windshield and dramatic upper and lower profile character lines are also evident. This model is outfitted with standard 18-inch or available 19-inch alloy wheels, what contribute to the crossover-like demeanor.
A sporty rear bumper is met by a pair of rectangular exhaust finishers. A rear spoiler and distinctive wraparound tail lamps along with body sculpting complete the look.
Inside, the Infiniti Q30 is flush with premium materials — black, black and brown, and white upholstery choices are offered. The latter is composed of leather and offers red accents for a high-contrast expression.
Infiniti makes use of high quality materials throughout the cabin, including Dinamica, what it describes as an "Italian suede-like material." Dinamica can be found covering the inside pillars and the roof line.
The company's designers paid special attention to the front seats, by providing a sport seat design with integrated headrests. The driver is treated to 8-way adjustment along with lumbar support. The flat-bottomed steering wheel is complemented by aluminum pedals and foot rests, peculiar to sporty models.
The Infiniti Q30 displayed at the Frankfurt Motor Show offers a variety of powertrain options, including some that likely won't be included with the US-spec model. The base gasoline engine displaces at 1.6 liters, making standard 120 horsepower or advanced 154 horsepower.
Further, two diesel choices will power the Q30, including a 1.5-liter diesel making 107 horsepower and a 2.2-liter diesel making 168 horsepower. A fourth engine, the only one that will be made available in the US market, is a 208-horsepower, 2.0-liter turbocharged four-cylinder motor. Transmission choices include a 6-speed manual and a 7-speed dual clutch automatic transmission.
Choose the Infiniti Q30 sport and this model's stance is lowered by 0.6 inches to provide improve handling. Infiniti says that all models are tuned to handle "inconsistent road surfaces found in urban environments" with a bias toward mitigating vibration and harshness picked up from the road.
Company engineers claim that the steering system's arrangement has been designed to enhance overall ride and handling feel through its intuitive speed-sensitive system, enabling drivers to "hold the line" through precise cornering. Front McPherson struts and a rear multi-link suspension system are ported from the Mercedes-Benz A-Class, but the strut tuning configuration is all Infiniti.
The Q30 goes on sale in select markets later this year. Its US arrival is expected some time in 2016.
See Also — On the Road With the Infiniti Q50S
Photos courtesy of Infiniti.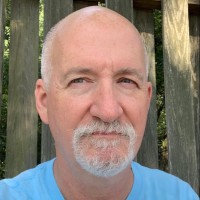 Latest posts by Matthew Keegan
(see all)