Shell United States has developed a new premium fuel, claiming that it will extend engine life and increase efficiencies. The new fuel has gone on sale this month. To celebrate this auspicious occasion, the oil company is giving away 100 BMWs.
Most cars run on regular-grade gasoline, but there are some vehicles for which mid- or premium-grade gasolines are recommended, even required. In most cases, these models employ forced induction, with turbochargers or superchargers providing the necessary horsepower boost.
Shell V-Power Nitro+ — A Better Premium Gasoline?
One June 1, Shell stations across the country began offering a more expensive grade of premium gasoline, Shell V-Power Nitro+. The oil company asserts that the new fuel will provide greater efficiency and extend engine life, although those claims have yet to be independently verified as explained in the Detroit Free Press.
Shell says its new premium gasoline targets gunk, corrosion and wear, three enemies of any engine. To fight gunk, Shell has increased its cleaning agents sevenfold, removing approximately 60 percent of carbon deposits that adhere to intake valves and fuel injectors.
As for corrosion, the new fuel removes moisture and contaminants, what eventually settle into a vehicle's fuel tank. Before hitting the tank the fuel pump, fuel lines and fuel injectors are also impacted. Moreover, Shell claims NITRO+ stymies the blockage of fuel filters, what can adversely influence performance.
Regarding wear, Shell says that NITRO+ protects against the natural breakdown of parts, as in when metal surfaces rub against each other. Affected components include the piston assembly, fuel pump and fuel injectors, what contributes to higher oil depletion.
Laboratory and Road Testing
For its part, Shell extensively tested the new fuel before deeming it ready for the market. The company said that it used "industry standard laboratory procedures and bench engines" to test its formulations. In particular, Shell selected an assortment of mainstream and prominent vehicles for testing, recording more than 500,000 miles drive time with vehicles outfitted with direct (fuel) injection and turbochargers. Flex-fuel vehicles were also part of that research.
Shell developed NITRO+ to meet a growing trend whereby manufacturers are producing more engines that take premium grade gasoline. Notably, one in five Shell customers buys premium gasoline, but 80 percent of those consumers believe that all premium gasolines are the same. Shell developed NITRO+ to set apart its premium product from the competition and to meet growing demand.
Shell hasn't divulged what cleaning agents it uses in NITRO+, although it says the fuel "contains an innovative combination of two key cleaning agents that work together in harmony" in a bid to increase efficacy and preservation.
BMW Endorsement and Giveaway
NITRO+ has already won an important endorsement from BMW as the German automaker recommends that M Series owners use the fuel. And to celebrate that recognition, Shell is currently giving away 100 new BMWs and cash during the first 100 days that the fuel is on sale. The promotional campaign runs through September 8, 2015, and is open to Shell customers. Additional details can be found right here.
As for your vehicle, premium grade gasoline may or may not be necessary. Check your owner's manual or the placard by your fuel tank for that information. We do know that NITRO+ provides the same 91 octane rating as before and also costs a few pennies more. Expect pricing to be adjusted based on demand.
Meeting the Grade and Beyond
As Shell improves its top-level gasoline an industry-wide trend toward higher grade gasolines is likely. Those higher grades will not only enhance performance, but help automakers meet increasingly more stringent fuel economy and emissions requirements.
See Also — Gasoline Fuel Choices for Today's Cars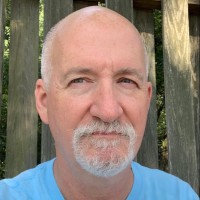 Latest posts by Matthew Keegan
(see all)