Media folk had been expecting Chevrolet to roll out an updated Camaro at the New York International Auto Show. That model did make an appearance, but it was the shock reveal of the 2014 Chevrolet Camaro Z/28 that lifted the crowd. This track capable coupe clocks in at three seconds faster on the track than the Camaro ZL1 and is 300 pounds lighter, representing the fastest Camaro ever built. Take that, Ford Mustang!
Chevrolet Camaro Z/28
As expected, Chevrolet did reveal the updated 2014 Camaro, a model outfitted with a larger lower opening up front for improved cooling and reduced drag. The rear deck has also been redesigned to achieve greater aerodynamic balance. Camaro SS models also gain a functional hood vent; inside Recaro performance seats can be found.
Whats under the hood is what counts most to Chevrolet Camaro Z/28 faithful, fans that have been waiting for a top-end performance model to return ever since the Z/28 was retired in 2002. Their dreams have been answered and likely well beyond even their best expectations.
Track Lap Performance
The Z/28s engine is an adaptation of the LS7 used in the C6 Corvette Z06, a See Also Corvette Racing-developed 7.0-liter V-8 motor. A TREMEC TR6060 six-speed manual transmission is the lone gearbox provided.
Performance figures are not official yet, but Chevrolet has pegged those numbers at 500 horsepower at 6,300 rpm and 470 foot-pounds of torque at 4,800 rpm. Moreover, a maximum engine speed of 7,100 rpm will make it possible for drivers to hold their gears longer between shifts while lapping the track. Peak engine power means faster lap times those first 2014 Chevrolet Camaro Z/28 models are expected to begin track time in spring 2014.
---
See Also — Refreshed and Reinvigorated: 2019 Chevrolet Camaro SS
---
Camaro Z/28 Engine Facts
The Camaro Z/28 engine is of cast aluminum construction and features an overhead valve design with two valves per cylinder. It features an 11.0 to 1 compression ratio and measures 4.125 bore times 4.0 stroke.
Constructed at GM's Performance Build Center in Wixom, Mich., this engine is hand-assembled and outfitted with forged steel main bearing caps, a forged steel crankshaft, titanium compression rods and aluminum flat-tops pistons. Additional changes to the cylinder heads, exhaust valves, manifold and cooling system were also made. A cold-air induction system is outfitted with a free breathing K&N air filter.
Premium fuel is required. Its estimated 15 mpg around town and 24 mpg on the city fuel economy ratings will help this model escape the dreaded (and expensive) gas guzzler tax.
Significant Weight Savings
The all-new Camaro Z/28 is not just faster, it comes in lighter too. Weight savings were found in a variety of areas including the trunk carpeting and insulation what you will find in other Camaros, but not this one. Thinner rear window glass and the removal of all speakers except for one have yielded additional weight savings. Even the air-conditioning system was removed although you can buy one if you cannot take the heat.
Chevrolet says that the Camaro Z/28 is street legal, but it will put up its best performance numbers right on the track. You can use it on the drag strip too although Chevrolet is minimizing that attribute in favor of emphasizing its lap capabilities.
Parting Thoughts
So, what does the Camaro Z/28 do for Chevrolet? Pride. Prestige. Brand building. A much desire victory over the Ford Mustang.
The revived Z/28 wont sell in huge numbers pricing hasnt been announced, but it will cost a mint. And that may be just fine with Z/28 faithful who have been longing to take on and conquer the Ford Mustang and its many variants. The Chevy-Ford rivalry is heating up and well see how Ford responds when when the next generation pony car is introduced in April 2014.
---
See Also — Drive It! 2014 Chevy Camaro SS Convertible
Photos courtesy of the General Motors Company.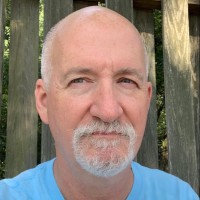 Latest posts by Matthew Keegan
(see all)