Three small crossovers give Nissan a leg up among its competitors.
---
Small Nissan Crossovers
In 2007, Nissan didn't have a single crossover utility vehicle available that was smaller than a midsize model. That deficiency hurt this manufacturer as consumer demand for such established models as the Toyota RAV4, Honda CR-V and Ford Escape strengthened.
Beginning in 2008, Nissan responded with the release of the compact Rogue. Three years later the subcompact Juke rolled out, giving Nissan a strong one-two punch in a burgeoning segment.
Fast forward to today and the Juke is gone and the Rogue is thriving in its second generation. Two new and smaller models are also available — the Rogue Sport and Kicks — giving consumers much to consider when shopping for a small SUV.
To that end, we'll look at this trio of small crossovers and lay out the corresponding vital statistics for easy comparison. Check out each model's highlights, click on the links for the full reviews and you should come away with a clear picture of what's available to you.
1. Nissan Kicks
The world of tiny crossovers has exploded in recent years with nearly all manufacturers participating. For Nissan, the Juke was its earliest model, one that preceded the current crop of entrants by several years.
But the Juke's position was replaced by the Kicks beginning in 2018, a small model with a far less controversial canvass than its predecessor. Indeed, the Kicks aligns perfectly with Nissan's current styling convention, delivering a sporty and even a refined look, one that seems far more costly than it is.
Unlike the Juke (and most competitors), the Kicks comes with front-wheel drive only. What seems like a deficiency is covered by the next model offered — the Rogue Sport.
Further, Nissan packaged the Kicks with a big emphasis on value as the starting price begins below $20,000. When fully equipped you can drive away with one for under $22,000. That represents the value proposition Nissan stresses with this model.
---
2. Nissan Rogue Sport (Qashqai)
At first glance, the Nissan Rogue Sport seems like an outlier among the brand's three small crossovers. In some ways it is as it occupies the white space between the Kicks and Rogue.
Despite its name, the Rogue Sport isn't based on the Rogue. Further, in some markets it is marketed as the Qashqai (pronounced cash-ky), which is also the name of a people group in Iran. That said, Nissan marketers were concerned the Qashqai name would be difficult to remember or pronounce in the U.S., thus the Rogue Sport appellation.
Unlike the Kicks, the Rogue Sport offers available all-wheel drive. As for its size, its dimensions are closer to the Kicks than to the Rogue, while its price is nearer to the larger model. Notably, the Rogue Sport is also the least efficient of the three, though barely different than the Rogue.
The Rogue Sport should automatically appeal to any car shopper desiring all-wheel drive in a small package. Like the two other models, a continuously variable transmission sends power to the wheels.
---
3. Nissan Rogue
Being late to the party can put you at a disadvantage. But not so with the Nissan Rogue.
The first-generation model rolled out in 2008 and the second-generation Rogue followed in 2014. For 2014 and 2015, both generations were sold concurrently with the original renamed the Nissan Rogue Select.
Today, the Nissan Rogue is vying for top honors with Honda and Toyota, a prospect some may have thought unthinkable a decade ago. Much credit must be given to Nissan for creating a formula for success, one that correctly gauges what customers deem important and then delivering that in spades.
That formula includes sharp styling, a roomy interior, a host of standard and available features, advanced infotainment and driver-assist technologies and an efficient powertrain. Indeed, the 2.5-liter four-cylinder engine powering the model today is the same engine utilized in 2008. It works with a continuously variable transmission, delivering a decent mix of performance and efficiency.
---
Kicks vs Rogue Sport vs Rogue Comparison
Specifications
(inches or as specified)
Kicks
Subcompact
Crossover
Rogue Sport
Sub-Compact
Crossover
Rogue
Compact
Crossover
Price (2019 MY)
$18,540 to $20,870
(plus $995 destination)
$22,240 to $29,310
(plus $995 destination)
$24,800 to $32,740
(plus $995 destination)
Number of Seats
5
5
5
Engine
- Horsepower
- Torque
1.6-liter I4
122 @ 6,300 rpm
114 @ 4,000 rpm
2.0-liter I4
141 @ 6,000 rpm
147 @ 4,400 rpm
2.5-liter I4
170 @ 6,000 rpm
175 @ 4,400 rpm
Transmission
Continuously variable
Continuously variable
Continuously variable
Wheelbase
103.1
104.2
106.5
Overall Length
169.1
172.4
184.5
Overall Width
69.3
72.3
72.4
Overall Height
62.4
62.5 to 63.4
68.5 (68.0)
Track Width F/R
59.8 / 60.4
62.4 / 62.2
62.8
Ground Clearance
7.0
7.4
8.4 (AWD);
7.8 (FWD)
Coefficient of (Cd)
0.344
0.33
0.336 or 0.327
Step-in height (front/rear)
15.4 / 15.8
17.1 / 17.8
N/A
Angle of approach (degrees)
19.0 – S;
19.5 – SV, SR
17.3 or 17.4
17.4
Angle of departure (degrees)
31.7
28 .2 or 28.6
25.0
Ramp angle (degrees)
17.7
17.8 or 18.0
18.6
Headroom F/R
(without, w/ moonroof)
40.7; 38.5
39.6/38.8;
38.3/38.5
41.6/39.5;
38.5/36.6
Legroom F/R
43.7; 33.2
42.8; 33.4
43.0; 37.9
Hip room F/R
50.9; 49.1
53.4; 46.9
54.0; 52.1
Shoulder room F/R
53.0; 53.2
56.6; 55.7
56.6; 55.9
Weight (lbs.)
2,639 to 2,672
3,349 to 3,424
3,454 to 3,659
Passenger Volume (cu.-ft.)
93.9
96.0 (94.3)
105.8
Cargo Volume (cu.-ft.)
25.3; 53.1
22.9; 61.1
39.3; 70.0
Fuel Economy
City/Hwy/Combined
31/36/33
24/30/27 (AWD)
25/32/28 (FWD)
25/32/27 (AWD)
26/33/29 (FWD)
---
See Also – Driven: Next-Generation 2017 Nissan Armada
Photos copyright Auto Trends Magazine. All rights reserved.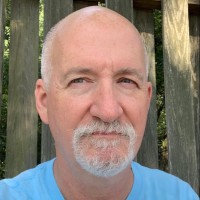 Latest posts by Matthew Keegan
(see all)