The figures are in for 2021 U.S. auto sales and the numbers are revealing. We learned that Toyota overtook GM in total sales, the first time a foreign manufacturer unseated a domestic leader. GM's sales fell 13 percent over 2020, while Toyota's rose by 10 percent. Both manufacturers were impacted by the chip shortage, but Toyota managed it better and offered a wider mix of products, including more car models than GM.
Overall, sales topped 15 million units, which was up from the approximately 14.5 million vehicles sold in 2020. The semiconductor chip shortage that has plagued automakers the world over, emerged as a serious threat in 2021. Still, sales rose as manufacturers squeezed production while dealers held historically low inventories. For consumers, availability and incentives were greatly diminished.
---
---
Highlights of the 2021 U.S. Auto Sales
---
With the reports in, the following highlights reflect the U.S. auto sales performance in 2021.
Ford F-Series on Top
To the surprise of absolutely no one, the Ford F-Series retained its position as the top-selling model in the U.S. For 40 consecutive years, the F-Series (led by the F-150) has ruled the roost among all passenger models.
For 2021, Ford sold 726,004 F-Series units, outdistancing its nearest competitor by at least 150,000 units. Furthermore, the F-Series remains the best-selling pickup truck, a streak it has extended by 45 years with no end in sight.
Tesla Nears 1 Million Units Annually
Electric vehicle maker Tesla Motors continues to confound the auto industry. In 2021, its global sales rose 87 percent to just over 936,000 units sold. Tesla doesn't separate sales by region, but it is safe to say the Elon Musk-led manufacturer still has no real challengers.
With additional plants and capacity coming online in 2022, Tesla should easily eclipse 2021's sales and top 1 million units sold well before chilly weather returns to the Northern Hemisphere in 2022.
GM Leads the Full-Size Pickup Truck and Large SUV Markets
Ford may claim the top spot for the best-selling nameplate, but GM builds more full-size trucks than Ford. It just spreads those vehicles out amongst two brands: Chevrolet and GMC.
For 2021, Chevrolet sold 529,765 units of its Silverado, while GMC sold 248,924 copies of its Sierra. Together, that's 778,689 full-size trucks to 726,004 for Ford, a difference of 52,685 units.
When it comes to full-size SUVs, GM dominates the segment. For 2021, GM sold 40,505 Cadillac Escalade, 106,030 Chevrolet Tahoe, 48,214 Chevrolet Suburban, and 84,242 copies of the Yukon/Yukon XL. That's 250,666 full-size models sold. On the other hand, the Ford Motor Company sold 97,639 units of the Ford Expedition (81,988) and the Lincoln Navigator (15,651). Quite frankly, it is a spread that Ford may find difficulty overcoming unless it can get the upper hand in electrification.
Genesis Finds Its Footing
Hyundai's luxury brand is Genesis and the marque is finding its place in the market. For 2021, 49,630 Genesis units sold across five model names. That's well below the industry leaders such as BMW, which sold 336,644 units in  2021. But the significance of Genesis' sales is that they tripled (subscription req'd) over the previous year.
Parent Hyundai hasn't been hurt by separating Genesis from its eponymous brand. For 2021, Hyundai reached 726,715 units sold, up 17.23 percent. Also, related Kia reached 677,494 units, up 15.61 percent for the year.
Toyota Has Top-Selling Car and Utility Vehicle
Toyota's ascendancy can be credited to a wide portfolio of models as well as superior to its stellar build quality and reliability. The automaker continues to find ways to expand its presence, although it remains muted in its response to overtaking GM. Toyota knows that it isn't likely to hold on to the top spot and they know gloating does not serve anyone well.
Demand for car models continues to shrink year after year, but the midsize Toyota Camry has legs. For 2021, Toyota sold 313,795 copies of the Camry and another 248,993 of the compact Corolla. Moreover, the RAV4 continues to lead among utility vehicles, despite sales falling 4.3 percent to 407,739 units sold.
Electric Pickup Trucks
We did not include sales of the GMC Hummer EV pickup truck with GM's total above, but then only one unit made it into a customer's hands as the sales year drew to a close. That one sale enabled GM to keep its promise to start production before 2021 came to an end. We expect production to resume in January, then continue building throughout the year as GMC fulfills orders for this low-volume model.
Rivian has not been as lucky, as the upstart automaker seeks to distribute its first R1T pickup truck. It is months behind schedule. Some copies have made it off the assembly line, but those are in the hands of employees. We expect full production to begin in March 2022, provided no additional delays are reported.
We are expecting yet another electric pickup truck to arrive this year, specifically the Ford F-150 Lightning. The Ford model will be the second one from a major manufacturer with Ram and Chevrolet also pledging new EV models to follow, but not this year.
---
Best of the Rest
---
In upcoming articles, we will examine some of the auto trends for 2022 and beyond. We noticed that Mitsubishi has stabilized its sales in recent years, therefore we no longer believe that the brand will abandon the U.S. market. Give Nissan a large thanks for that as much of Mitsubishi's upcoming products will share Nissan architecture, technology, and powerplant choices.
Fiat is another matter with just 2,374 units sold for the entire year. Parent Stellantis has a new 500X model coming, the only remaining model in its U.S. inventory. If the next-generation 500X does not come to the U.S., consider Fiat's brief return to the states over. Even then, additional models would be needed. Another option is to bring Lancia stateside and sell its one and future products alongside Fiat.
Lastly, the chip shortage may challenge automakers for the better part of the year. For consumers, that's a major and costly headache as strong demand and limited supply drive prices skyward for new and used vehicles alike.
---
Photo Attribution
---
Image by Alexandra_Koch from Pixabay
Image by Roland Steinmann from Pixabay.
---
See Also — April 2021 Auto Sales Surge Over COVID Lockdown Comparison
Statistical information supplied by the individual manufacturers and GoodCarBadCar.net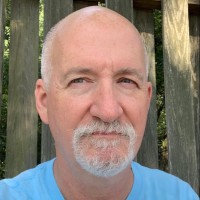 Latest posts by Matthew Keegan
(see all)