See Also — Revealed: 2016 Toyota Tacoma
Earlier this week, Toyota hosted yours truly at an automotive event by which the automaker introduced the 2016 Toyota Tacoma to the media. While the introduction was terrific for the assembled horde, there is both good news and bad news for me to report here.
The good news is that a collection of captioned photos of the Tacoma in action as well as a related video are included here. The bad news is that the technical specifications about the vehicle, including engine performance, prices and other particulars are embargoed until August 17. However, I did receive permission from Toyota to share some details about its best-selling pickup truck, a midsize model designed and built in the United States with a second plant in Baja California, Mexico, providing production capacity as well.
So what were my thoughts about the all-new Toyota Tacoma? Clearly, it will remain the segment leader, even as GM continues to increase market share with its Chevrolet Colorado and GMC Canyon models. Those two GM models are geared more toward serving utility users, with each vehicle's emphasis on towing and payload. On the other hand, the Toyota Tacoma takes aims at the thrill seeker, with more than 40 percent of buyers choosing its best off-road capable TRD models.
The loser in this segment is the Nissan Frontier, a model that has ceded market share to GM even as Tacoma sales have risen. Reportedly, a new Frontier may arrive in 2017. Nonetheless, by then the competing three models may have solidified their respective places in the market.
The 2016 Tacoma is more rugged than ever. I wish I could share additional details, but I cannot. At least at this time. Suffice to say, significant changes in the powertrain offerings, body rigidity and the interior are among the more notable improvements. I can tell you that two new features — a GoPro mount and crawl control — are Tacoma exclusives. The development team made other changes to not just keep the Tacoma competitive, but to ensure that its loyal followers will return.
So enjoy the included photos and captions while keeping your ears open for additional news. Most of the photos have something to do with one or more of the four off-road courses we traversed. Importantly, at least for me, Toyota helped raise my off-road proficiency and increased my understanding of what owners of such vehicles want.
Photos copyright Auto Trends Magazine.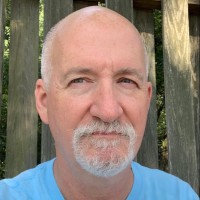 Latest posts by Matthew Keegan
(see all)