It is no secret that tech giant Sony desires to build automobiles. The company showcased a pair of EV concepts earlier this year, intending to find a partner to bring these models to the market.
After a brief search, Sony is tapping Honda to bring its dreams to fruition. The two companies established a 50:50 joint venture in March, naming the enterprise the Sony Honda Mobility Inc. this week. The Tokyo-based company should officially launch by year-end with the first EVs arriving in 2025.
Details of the JV are still vague with each company bringing its best attributes to the market.

Sony and Honda JV
According to the press release on Honda's website, the new enterprise intends to "bring together Honda's cutting-edge environmental and safety technologies, mobility development capabilities, vehicle body manufacturing technology and after-sales service management experience, with Sony's expertise in the development and application of imaging, sensing, telecommunication, network and entertainment technologies, to realize a new generation of mobility and services for mobility that are closely aligned with users and the environment, and continue to evolve going forward."
What we do not know is how the vehicles will be marketed. The obvious choice is under the Honda nameplate, but Sony may want a fresh name to identify these models. If that is the approach taken, then Honda will compete with its JV for customers. Indeed, Honda and GM have a separate JV in place.
Keeping Pace With the Leaders
But for Honda, the separate alliances the company has forged with GM and Sony seem like the right approach for it. Although based on its U.S. sales Honda seems much larger than it is, the company is dwarfed by Toyota and the Renault Nissan Mitsubishi alliance that allow those companies to move forward independently.
In some ways, the switch to electrification has put Honda behind the pack, therefore its short-term success and long-term survival depend on partnerships.
Honda's partnership with GM will yield a pair of new models by 2024. Specifically, the Honda and Acura brands will see electric SUVs for the U.S. market. The Honda Prologue and the unnamed Acura model are based on GM's Ultium platform, with the batteries produced in partnership with LG.
To date, we have seen the GMC Hummer EV and the BrightDrop Zevo 600 arrive to the market. In the coming months, customers will take delivery of the Cadillac Lyriq EV. Thus, the Ultium platform will yield models for every GM division as well as Honda and Acura.
Top Billing for Sony
It should be noted that Honda's partnership with Sony gives the latter top billing in naming the venture, which is intriguing. There probably isn't much to read into that other than Sony may be eager to make a name for itself in the mobility space, while Honda gains a world-class partner as it invests upwards of $40 billion to bring some 30 new EVs to the market by 2030.
References
(2022, June 16). Sony and Honda Sign Joint Venture Agreement to Establish New Company, "Sony Honda Mobility Inc.", to Engage in Mobility Business. Honda.
Dent, S. (2022, June 16). Sony Honda Mobility Inc. is the new name of Sony and Honda's EV business. Engadget.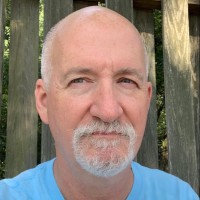 Latest posts by Matthew Keegan
(see all)