Jaguar Land Rover may not command the market presence of a Mercedes-Benz, a BMW or an Audi in the US, but the British automaker is doing something about that. Fresh on the heels of very public reveals of its medium-sized Jaguar XF in England and in New York, the company has released additional details about the Jaguar XE, a model that will take on the BMW 3 Series and other compact luxury sedans.
The 2017 Jaguar XE is still about a year away from its US arrival, but that isn't stopping Jaguar from releasing details pertinent to the model. We already knew one important matter about this sedan — that it has an aluminum monocoque chassis, representing a weight saving measure that no other four-door in this segment offers.
Beyond that, the details of the Jaguar XE have been scant. Until now.
Jaguar XE Duo
This week, Jaguar announced the two XE model names — 20d and 35t. Both models will be offered in Premium, Prestige and R-Sport trim levels and will be available in rear- and all-wheel drive.
The XE 35t name seems a bit confusing as the nomenclature does not correspond to the engine's size — 3.0 liters — nor to the type of forced induction — supercharged. Perhaps calling it the XE 30s would have suggested something else in the minds of Jaguar administrators, but the naming convention is a curious one.
The second model name is spot on — XE 20d. This model receives Jaguar's new 2.0-liter Ingenium diesel engine, making 180 horsepower. That's far less power than the 340-horsepower V-6, but it underscores Jaguar's decision to match what its German competitors provide and to give customer's a worthy fuel-efficient variant.
Ingenium Turbodiesel Engine
Jaguar claims that the Ingenium is its most efficient diesel ever, providing a peerless combination of performance, fuel efficiency and fine tuning. It is a clean sheet metal design, one with stiff cylinder blocks and twin balancer shafts, designed to provide low levels of vibration.
The aluminum-intensive engine was fully designed in-house and will be assembled at the company's engine manufacturing center in the UK's West Midlands. Importantly, this diesel line will have a high torque output and also meet stringent Euro 6 requirements. Indeed, that threshold corresponds with the EPA's own draconian criterion.
ZF-Supplied Transmissions
The Jaguar XE 35t should appeal to motoring enthusiasts who prize top performance. Besides its 340-hp rating, this model has an output of 332 foot-pounds of torque. Further, a ZF-supplied 8-speed automatic transmission is standard and operated by Jaguar's rotary dial or with the steering wheel mounted paddle shifters. Notably, Jaguar estimates a 0-to-60 mph time of 4.9 seconds.
The XE 20s will also benefit from a ZF-supplied 8-speed automatic transmission. Besides the 180-hp rating, the diesel will produce a robust 318 foot-pounds of torque.
Long Wheelbase and a Capacious Cabin
The XE's spacious cabin will seat up to five. This model is based on a 111.6-inch wheelbase and is 183.9 inches long, 72.8 inches wide and 55.7 inches tall. However, its curb weight has not yet been released.
Jaguar calls the XE's all-new "All Surface Process Control" or ASPC structure a "low-speed cruise control" system. Specifically, this system is active at speeds between 2 mph and 19 mph — ASPC is designed to control braking and the powertrain to ensure superlative traction in treacherous road conditions.
Safety Technology Features
XE shoppers will have the option of ordering a laser heads-up display (HUD), what provides the driver with intelligence, including speed and navigation details. The automaker is also employing stereo camera technology in a bid to gauge speed and the distance of objects ahead.
In doing so, the Jaguar XE will employ full braking in a bid to avoid a collision. In addition, the stereo camera will procure traffic sign data and work in tandem with the lane departure system.
Other safety technologies available include adaptive cruise control, closing vehicle sensing, blind spot monitoring, semi-automated parallel and perpendicular parking, and reverse traffic detection.
Meridian Audio Systems
The XE will also reflect Jaguar's latest generation infotainment system. The new InControl Touch system has an eight-inch capacitive touchscreen featuring a clear, intuitive interface and fast response times. It will also support USB connectivity and Bluetooth audio streaming.
As for audio systems, a pair of Meridian audio systems will be offered. Jaguar rightly claims that Meridian offers exquisite sound reproduction, something this writer has verified in previous tests of Jaguar marque vehicles.
The standard 11-speaker audio system is a 380-watt powerhouse. Alternatively, some a 825-watt, 14-speaker upgrade equipped with stereo and surround sound processors may cinch the deal for audiophile-loving drivers.
As for pricing and other product details, we will have to wait for that information to be revealed, details that will be made known closer to the XE's US launch early next year.
See Also — Luxury Fervor: 2017 Jaguar XE
Jaguar XE photo courtesy of Jaguar Land Rover North America, LLC.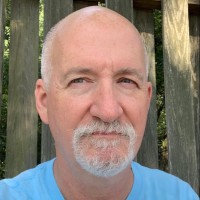 Latest posts by Matthew Keegan
(see all)