Dodge's brawny sedan also has a more subdued side.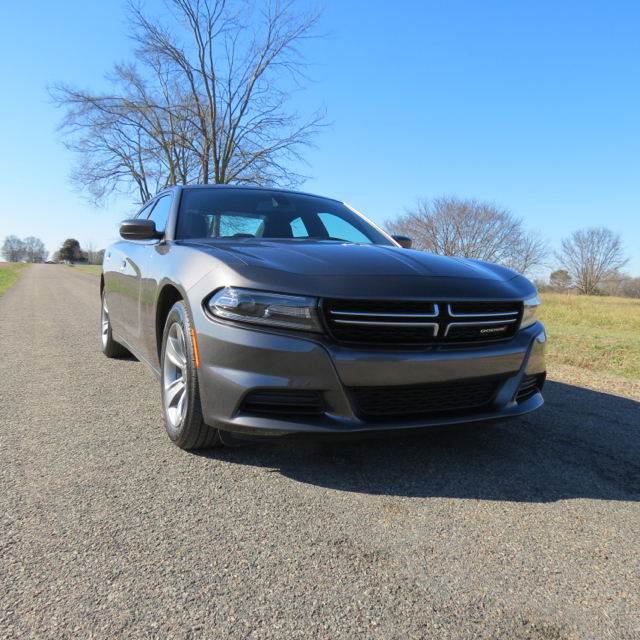 I am an enthusiast of traditional rear-wheel drive sedans. Large ones too: my first two cars were a Chrysler Newport Convertible and a Dodge Polara, although I admit having left that palatial reservation for about 10 years to drive econocars. Never again.
That my initial experience was with all things RWD had a decidedly MOPAR bent probably doesn't matter much. That the same company that once manufactured the Newport and Polara currently makes large, rear-wheel drive sedans does matter, especially as its Chevrolet and Ford competitors are not building homegrown RWD models nor at prices the regular car buyer can afford.
FCA, better known as the Chrysler Group, delivered a Dodge Charger SE edition to my driveway earlier this month. That they surrendered a base model speaks volumes about the company's confidence as the SE is the polar opposite of the much-heralded, entirely buzz worthy "Hellcat" edition that is gradually glissading its way to customers. Plunk down north of $60,000 and you will get the works.
The SE most certainly is not a Hellcat, but it imbues the same muscular persona as the over-the-top sedan with its robust shoulders, sinewy lines, rakish roofline and handsome rear track LED lighting. Moreover, with its $27,995 base price ($30,580 delivered), the Charger SE contributes a bargain in the full-size segment.
Modest, But Noteworthy Changes
The last substantial change for the Dodge Charger took place in 2011 when the Chrysler Group overhauled its entire product line. Granted that the revisions were more evolutionary, than revolutionary, yet the current model has improved engine choices, an updated interior and as some would argue: superior handling characteristics.
For 2015, the Dodge Charger has received a consequential mid cycle refresh, one that removed the gaping grille and replaced it with a crosshair design, available LED fog lights, a new turn signal and daytime running light composition and a more vigorous profile.
The C-pillar was pushed rearward, giving this sedan a fastback expression. Indeed, the Charger is one of the more coupe-like sedans on the market, but it does so without compromise to headroom: Chrysler's engineers conscientiously and deftly designed the rear seat so that rear passenger heads are just below the rear window, not the headliner. That brilliant styling verdict makes the already capacious cabin seem even larger than it is.
---
2015 Dodge Charger SE
View manufacturer details and pricing
---
Pentastar Power and an 8-Speed Automatic
We'll look at the interior later, but first the powertrain. Under the hood is Chrysler's intrepid 3.6-liter, V-6 engine. It is the go-to Pentastar engine for all larger Chrysler vehicles and a capable one at that Some models, such as the Jeep Cherokee, are now powered by a 3.2-liter variant; an even smaller 3.0-liter V-6 is available in China.
For the Charger SE, this engine makes 292 horsepower at 6,350 rpm and an output of 260 foot-pounds of torque at 4,800 rpm. Those numbers are competitive and engineered to provide the right balance of performance and fuel economy. Truly, this model succeeds in both departments as it is rated at 19 mpg in the city and 31 mpg on the highway, the latter achieved for the singular reason that it is paired with an 8-speed automatic transmission. For example, I averaged nearly 28 mpg for my week-long tenure.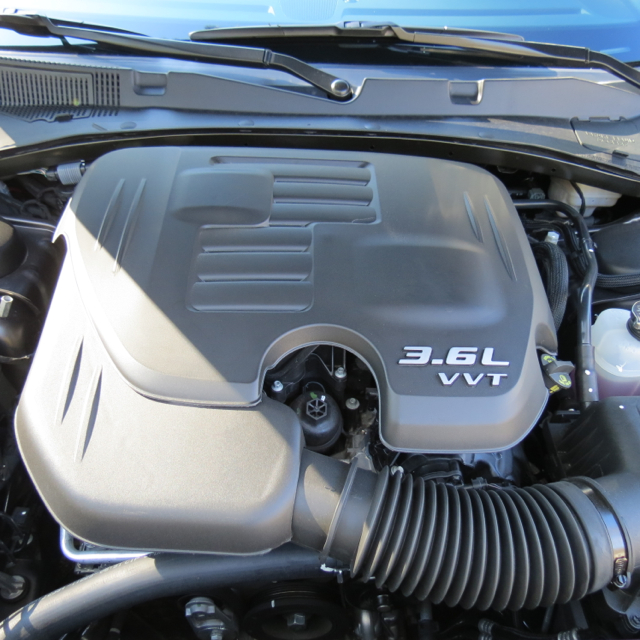 Granted, there will be naysayers who won't be satisfied with anything other than a V-8 engine. But that isn't the purpose of the Charger SE. Rather, Dodge wanted to provide a car that is attainable, fuel efficient, yet preserves its suave demeanor. Mission accomplished.
Besides potent V-8 power, Dodge also makes all-wheel drive available to the Charger line. I was happy with rear-wheel drive as I wanted to experience the same driving characteristics as I have found in pricier and more sophisticated models such as the BMW 5 Series. Happily, I was not disappointed as the Charger delivered very good power and nimble handling all throughout that entire week. The engine wasn't strong enough to cause tremendous oversteer, but I still managed to work the rear tires without an ignominious spin.
That being said, I'm much happier to negotiate rear-wheel drive oversteer than to do business with front-wheel drive understeer. And as for all-wheel drive, it is best left for the likes of pursuit vehicles and snow commanders.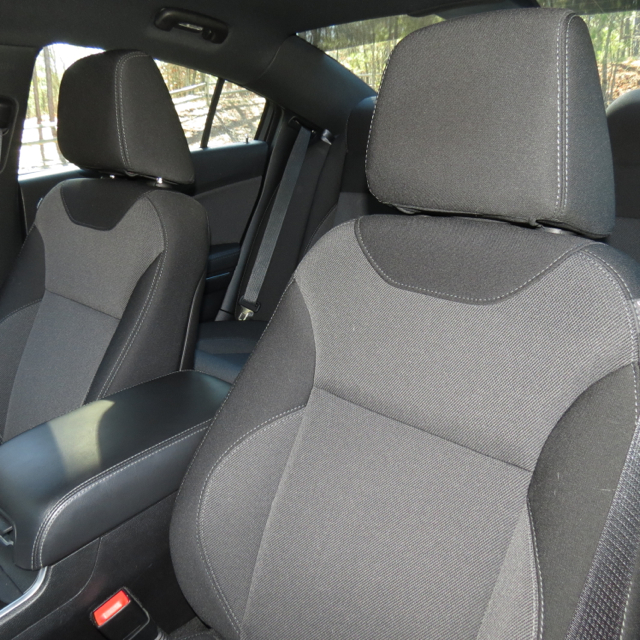 Spacious Interior Room
Inside, the Charger SE offers excellent room for five. Sure, the middle rear seat passenger is relegated to the hump-worthy center area, but it isn't especially dreadful. The Charger sits on a 120.2-inch wheelbase, an infinitesimally larger size than the spacious Hyundai Equus. Surely, the Dodge Charger's full-size bona fides are beyond dispute.
Up front, sport bucket seats provide the support, including bolstering, that you would expect in this sport sedan. The standard cloth seats are comfortable, with generous amounts of head, shoulder, hip and leg room. To the rear is a split folding bench seat with a fold down center armrest. Surely, ride with two in the back and you will have plenty of space — not quite limousine-like room, but certainly a sedan service rival.
The instrument panel is marked by a pair of analog displays — tachometer and speedometer — with a digital driver's information center located between the two. The expected cruise and secondary driver controls are stationed on the steering wheel, itself wrapped in leather.
The center stack has the UConnect display on top, one of the better infotainment systems in the industry. It actually works as intended, although I admit that this time I did not play with the voice controls. Widely desired, but notoriously scorned for lack of effectiveness — my take is that customers will get used to most systems…in time.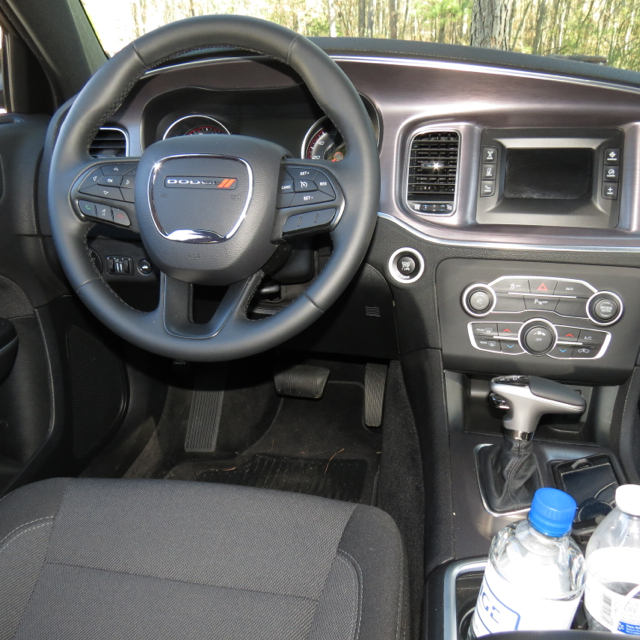 Knobs and switches manage climate control in the Dodge Charger and that is a good thing. Below that is an open storage compartment for your smartphone with a 12-volt outlet also at the ready. USB and auxiliary input connections are located in the storage compartment between the front seats. The transmission stick is found between the seats and can be operated in manual mode with forward and backward clicks for shifting purposes. No paddle shifters with this model, but hey….
Dodge Charger: More Power at the Ready
In truth, there is a lot more that you can do with and to the Dodge Charger than what I experienced in the SE. This model also offers a Road & Track edition; a scat back package with larger tires, six-piston Brembo brakes and a flat-bottomed steering wheel; and three beefy HEMI V-8 engines displacing at 5.7-, 6.2- and 6.4 liters. Those changes add weight, enhance steering turns, and can boost the suspension system for track-ready driving. Further, those upgrades boost the price considerably, even doubling it in some models such as the Hellcat.
Where the 2015 Dodge Charger SE will most likely find much interest is with the driver who wants the model's virile looks, plenteous power, fuel efficiencies, and superior value — what makes for a complete sedan for not just a few new car shoppers.
---
2015 Dodge Charger SE
Sticker price from $27,995
Price as tested: $30,580
Seats 5 occupants
3.6-liter 24-valve V-6 gasoline engine
292 horsepower @ 6,350 rpm
260 foot-pounds of torque @ 6,350 rpm
3.78 inches bore by 3.27 inches stroke
Engine compression ratio: 10.2-to-1
8-speed automatic transmission
Wheelbase: 120.2 inches
Length: 198.4 inches
Width: 75 inches
Height: 58.2 inches
Passenger volume: 104.7 cubic feet
Storage volume: 16.5 cubic feet
Towing capacity: 1,000 pounds
EPA: 19 mpg city, 31 mpg highway
Regular grade gasoline
Fuel tank: 18.5 gallons
Curb weight: From 3,934 pounds
IIHS safety rating: Good — moderate overlap front, side, roof strength, and head restraints & seats
Limited vehicle warranty: 3 years/36,000 miles
Powertrain warranty: 5 years/100,000 miles
Corrosion warranty: 3/5 years/36K/100K miles
Vehicle assembly: Brampton, Ontario Canada
---
More Car Reviews
Ford Transit: Work Van, Family Wagon or Fleet King
Quiet Diesel: 2015 Audi A3 Sedan TDI
Compact Luxury Crossover: 2015 Lexus NX 200t F Sport
Sportwagon: 2015 Volvo V60 T6 R-Design
---
2015 Dodge Charger SE photos copyright Auto Trends Magazine.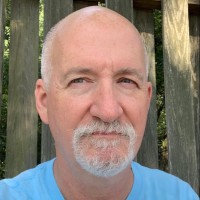 Latest posts by Matthew Keegan
(see all)