The Volkswagen Arteon is a premium-class four-door sedan with a coupe-like presence.
The Volkswagen Arteon is the "odd duck" amongst mainstream midsize sedans. Firstly, it really isn't a sedan. Instead, the Arteon has a coupe-like roofline that ends in a liftback. Secondly, the Arteon is a class or two above its competitors. Indeed, on closer inspection, it almost seems as if the vehicle was developed for Audi and co-opted by Volkswagen. Well, almost.
---
2021 Volkswagen Arteon Review
---
The 2021 Volkswagen Arteon is a midsize sedan with room for five. Available in three trims (SE, SEL R-Line, and SEL Premium R-Line), this model costs from $36,995 to $46,995, plus a $1,195 destination charge. The Arteon comes with standard front-wheel drive, available all-wheel drive, and one powertrain combination.
For 2021, the Volkswagen Arteon is refreshed with updated interior and exterior touches. An all-new infotainment system debuts. Further, the previous SEL edition is no more.
---
---
Exterior Highlights
At first glance, the Volkswagen Arteon seems like a sleek sedan. Only when walking around to the rear and viewing the long glass window panel does it tell a different story: this model has a liftgate, allowing it to claim the "Sportback" naming convention common to today's high-end hatchbacks. Notably, this design is found in the Kia Stinger as well as in premium models such as the Audi A5 Sportback. In fact, comparing the VW with the Audi demonstrates how these two models are more alike than different.
Place the Arteon astride the similar-sized VW Passat and the differences are striking. Indeed, the Arteon is a true head-turner, while the Passat is about as unexciting a model as you'd find in this segment. In either case, each one advances its mission quite well.
As for the Arteon, its long wheelbase, low roof, and sloping rear glass give this model a sporty, yet elegant appearance. It isn't overwrought with chrome, weird cutouts, and exaggerated body sculpting. Instead, the Arteon is like a man who wears a tuxedo and finds that it fits without drama.
---
---
Volkswagen supplies the Arteon with standard LED headlights, LED running lights, and LED tail lamps. The heated, power-foldup side mirrors are an unusual and elegant feature for this class, a design typically reserved for luxury models. Also included are rain-sensing wipers, automatic headlights, and 18-inch machined alloy wheels.
Upgrading to either R-Line trim brings in an adaptive front lighting system, cornering lights, a power tilt-and-slide sunroof, a hands-free automatic liftgate, R-Line embellishments, and 20-inch graphite alloy wheels. Thus, Volkswagen adds sophistication to an already classy design.
Interior Highlights
Scan your eyes around the interior of the Arteon and it quickly becomes apparent that Volkswagen paid careful attention to its layout and the quality of the materials used. Is it on the level of Audi? Almost, although we say the fit and finish of the Arteon's interior make it a compelling alternative to its upscale sibling.
Volkswagen designed the Arteon's interior to seat five and it does so without difficulty. The only exception would be for tall people, typically anyone over 6 feet. For instance, if these individuals are assigned to the rear seat, they will find the sloping roofline intrudes, thus limiting headroom. Otherwise, even with the available panoramic power-sliding sunroof, there is ample headroom for passengers sitting in the first row.
The first-row seats offer a stellar example of upscale design and support. Not only are these seats comfortable and supportive, but they come heated and supply standard 12-way power adjustment. Move up through the trim range and the imitation leather gives way to real hides and the cabin itself brings in wood trim.
---
---
Among the standard features are a leather-wrapped, multi-function steering wheel, three-zone climate control, interior ambient lighting, and a 60/40 split fold-down bench seat. Among the advanced amenities available include a heated steering wheel, a rear-zone control climate control panel, ventilated front seats, a massaging driver's seat, heated outboard rear seats, and steel pedal caps. A black headliner dresses all but the standard model.
The difference-maker for the Arteon over most models in this class is its rear storage compartment. Instead of a trunk, this one comes with a liftgate. Thus, it delivers a robust 27.1 cubic feet of cargo space and that's about 40-percent more than comparable models equipped with a trunk. Moreover, drop the rear seat and that space mushrooms to 55 cubic feet. We're talking about utility-vehicle-equivalent space at this point.
Safety Features and Scores
The National Highway Traffic Safety Administration (NHTSA) has yet to crash-test the Arteon, so we won't attempt to guess how well it performs with the federal government. On the industry side, the Insurance Institute for Highway Safety (IIHS) recognized the 2021 Arteon with its Top Safety Pick award. Notably, it likely would have scored higher if Volkswagen equipped the top-level-trim with sophisticated headlamps.
Volkswagen equips the Arteon with a competitive list of safety features that go well beyond the standard and mandated suite of airbags and a rearview camera. This model features forward collision warning, automatic emergency braking, pedestrian detection, blind-spot monitoring, and rear cross-traffic alert.
Also available are automatic high-beam headlights and adaptive cruise control (we think these should be standard). Further, the upgrades include lane departure warning with lane-keep assist, traffic sign recognition, parallel and perpendicular park assist, a surround-view camera system, adaptive headlights, and front and rear parking sensors.
---
---
In-Cabin Technology
The 2021 Arteon comes with an 8-inch touch-screen display and a 10.3-inch digital dashboard. Navigation is included on all but the base trim. Other standard features include wireless Apple CarPlay and Android Auto smartphone capability, an 8-speaker audio system, HD Radio, satellite radio, Bluetooth connectivity, two USB ports, and a Wi-Fi hotspot. Collectively, these features represent a solid standard package for this premium four-door model.
But Volkswagen doesn't stop there. Move up through the trim range and wireless device charging appears. Further, a 12-speaker 700-watt Harman Kardon audio system pumps concert-quality sound throughout the cabin.
Performance Capabilities
The VW Arteon comes with a 2.0-liter turbocharged four-cylinder engine that develops 268 horsepower and 258 pound-feet of torque. That's equivalent to V6 power and represents an ideal match for this model. Power routes to the front wheels or all four wheels utilizing an 8-speed automatic transmission.
Volkswagen created the right performance formula for the Arteon. Indeed, this model benefits from a fine-tuned engine, the same one used in other Volkswagen models and certain Audi applications. One thing to keep in mind is that this model weighs nearly two tons. Yet, the engine doesn't strain under the weight.
---
---
The VW's turbo offers strong step-off acceleration and capable passing power. The turbo itself is tuned to respond quickly with little lag of note. Kick this Sportback into sport mode and fiddle with the paddle shifters, and the transmission willingly complies. You're also rewarded with an engine note that fills the cabin.
We'd opt for the all-wheel-drive, although it isn't available on the base model, but is optional on the middle trim and standard with the top-of-the-line model. Along with the independent suspension and adaptive dampers, the 4MOTION all-wheel-drive system keeps the Arteon planted on the twisty roads. Lastly, this model reminds us of the Audi A5 Sportback, but without the higher price point.
Competitive Set
Just as the Volkswagen Arteon may be compared to the Audi A5 Sportback and certain BMW and Mercedes-Benz models, its nearest competitor is the Kia Stinger. Both are sportbacks although the Stinger's V6 is much stronger and brings with it a formidable performance edge. Also consider the Nissan Maxima, itself powered by a V6.
Otherwise, the Arteon is worth mentioning among other midsize models, including the soon-to-be-gone Volkswagen Passat. The remaining models in this segment include the Mazda6, Kia K5, Hyundai Sonata, Toyota Camry, Honda Accord, Subaru Legacy, and the Nissan Altima. Some competitors offer all-wheel drive; only the Subaru makes it standard.
---
---
Our Recommendation
---
We're thinking that if you're already considering the Arteon over the Passat, then you're prepared to pay top dollar for this luscious people mover. That said, our only recommendation is to choose a model with an all-wheel drive as this system imbues the Arteon with exemplary handling characteristics to important to dismiss.
All in all, the Arteon gives Volkswagen a top-tier trim without the girth of some models, including the previous Phaeton.
---
2021 Volkswagen Arteon
Price range: $36,995 to $46,995
Destination charge: $1,195
Seats five
Engine: 2.0-liter turbocharged inline-four gas
268 horsepower @ 5,500 RPM
258 foot-pounds of torque @ 1,950 RPM
8-speed automatic transmission
Wheelbase: 111.7 inches
Length: 191.4 inches
Width: 73.7 inches
Height: 56.5 inches
Passenger volume: 96.2 cubic feet
Storage volume: 27.2/55 cubic feet
Towing capacity: NR
EPA: 22/31/25 (FWD) 20/27/23 mpg city/highway/combined)
Premium gasoline recommended
Fuel tank: 17.4 gallons
Curb weight: From 3,655 (FWD) to 3,854 (AWD) pounds
IIHS safety rating: Good, except for marginal passenger side
Limited vehicle warranty: 6 years/72,000 miles
Powertrain warranty: 6 years/72,000 miles
Corrosion warranty: 7 years/100,000 miles
Vehicle assembly: Emden, Germany
See Also — About the Volkswagen ID.4
Photos copyright Auto Trends Magazine unless otherwise indicated.
---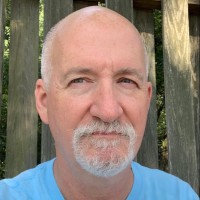 Latest posts by Matthew Keegan
(see all)