A new Volvo V60 from Sweden with love.
Following a dearth of models from Volvo, three models appeared as weekly drivers in my driveway in about eight weeks time. The Swedish automaker has been working diligently to ensure that it is not an afterthought with media folk and car-buying consumers alike, by serving up a succession of "60" models beginning with the XC60 crossover, the S60 and the V60 sport wagon.
Driven: 2015 Volvo V60 T6 R-Design
It was a 2015 Volvo V60 T6 R-Design model that was entrusted to me for the final week of 2014, a five-passenger all-wheel sport wagon that reminded me of the Volvos I regularly saw during my teenage years decades ago. The current crop of Volvo models are thoroughly modern in comparison to those earlier conveyances, yet the emphasis on safety remains. Indeed, you will be hard-pressed to find a line of vehicles with stronger safety features and ratings than you would in a Volvo. People may have other reasons for buying one, but Volvo's safety attributes are always a leading purchase consideration.
Volvo is in a transition, what will bring several new and updated models to the market in the next few years. The Volvo V60 is a midsize wagon, introduced to the US market at the beginning of 2014. Front-wheel drive is standard; all-wheel drive is optional and four-, five- and six-cylinder engines are currently offered.
Multiple Models and Permutations
You may need to maintain a scorecard when discussing the Volvo line, especially some models, including the V60. Models with a T5 delineation are either front- or all-wheel drive. If equipped with the turbocharged 2.0-liter four-cylinder engine, this front-wheel drive model offers 240 horsepower and 258 foot-pounds of torque. It is priced from $35,750.
The T5 2.5-liter five-cylinder turbocharged engine delivers 250 horsepower and 266 foot-pounds of torque. This model is all-wheel drive and is priced from $37,250.
Select the T6 and you receive all-wheel drive, a 3.0-liter turbocharged inline six-cylinder engine and 325 horsepower and 354 foot-pounds of torque. This model is priced from $45,510. Opt for the platinum edition and you will pay about $50,000 for the privilege of owning one.
The four-cylinder engine is paired with an eight-speed automatic transmission, while the other engines are mated with a six-speed automatic transmission. One significant commonality between all three is that each one has a maximum towing capacity of 3,500 pounds. That makes for a decent towing number if light-duty trailering is essential to you.
Within the next year or two you will be able to tear up the Volvo scorecard. Due to a recent change in corporate policy, Volvo will soon offer a fleet of four-cylinder only models. That means the future Volvo V60 models will be powered by turbocharged or supercharged and turbocharged versions of its 2.0-liter four-cylinder engine. No more five- and six-cylinder engine choices in a bid to provide optimum performance and fuel efficiency from a smaller footprint. Diesel engines will be added as well.
Volvo's inline six-cylinder engine is its largest motor and a marvelous one at that. Turbocharging certainly helps matters and absolutely puts the "sport" in the sport wagon. The only enhancement that would have sealed the deal in my mind would be an available manual gearbox. Volvo does not make one available, but you do have paddle shifters at the ready. Consider the shifters a consolation prize for the driving enthusiast.
Iconic Meets State-of-the-Art Design
The V60's design is at once familiar as it is contemporary. How do you modernize a traditional appearance without losing what is so easily recognizable? By relaxing some of its more upright features, including the grille, windshield and pillars.
Volvo's designers put forth muscular shoulders, modernized the headlights and outfitted this wagon with stylish LED daytime running lights. Its portrait is familiar, but a modern interpretation is at hand. To the rear you have a diffuser flanked by a pair of exhaust tips. The expected oversized tail lamp assembly is there with bells on — the latest interpretation of an emblematic design.
Within, the Volvo V60 provides the expected seating comfort and accessibility that the brand is known for. Five adults can ride in comfort, although folding down the rear center armrest provides two cup holders, a place to hold your smartphone and additional space to squirrel away your energy bars and other snacks. You can fit one-liter drink bottles in each in-door storage compartment if the prized middle row position is too valuable to give up.
I like the work that Volvo's designers put into crafting the seats. Both the driver and front passenger benefit from contoured bucket seats with intelligently-shaped headrests. Each front headrest resembles a Star Trek design — far advanced and offering the safety protection the company represents. All controls are ergonomically placed and easy to comprehend. I like the body-shaped buttons in the center console that show you how to direct air flow — long live buttons and switches and make use of infotainment displays without confusing the user. Volvo's success here should be duly noted and appreciated.
---
2015 Volvo V60
---
Volvo on Call Smartphone Integration
Volvo understands the importance of smartphone integration with the V60 and other models. Consequently, prior to you taking delivery of your new car, you will receive notification from the company on how to to prepare for connectivity.
The process is straightforward with those instructions beginning by downloading the Volvo On Call app to your smartphone — iOS, Android and Windows Phone are each supported. Once you download the app you will create a Volvo ID by entering your preferred email address, then clicking "order activation" email. Next, you will receive an email with further instructions, including a prompt to click on the Volvo ID and to enter your first name, last name and to create a password.
Another email will follow and a four-digit personal identification number or PIN will be sent. Enter the vehicle identification number (VIN), log on to your app and pick the correct region (North America, for instance) to support your effort. Complete a few more steps and you will be connected with Sensus Volvo On Call, opening up a world of expanded features for Volvo owners.
Once installed, Volvo On Call makes it possible for you to control your car with a touch of a button. If you have a flat tire or get into an accident, roadside assistance or emergency support is sent. Moreover, automatic collision alert and theft alert are included. The app also allows you to remotely control the climate with your smartphone, raising the heat on cold days or activating the air-conditioner during a summer swelter.
On the Road
Count me as a fan of the R-Design. I am a wagon lover anyway, preferring the lower-profile and utility these vehicles offer. Notably, a significant number of Volvo shoppers like them too, otherwise this model would have never made it stateside.
The V60 R-Design provides sufficient kick, taking this sport wagon from standstill to highway speed in just over five seconds. Yes, it is quick. Moreover, it does that with nearly 3,800 pounds of heft to haul. Rather impressive, huh?
The V60's ride quality is superior to the majority of models and may be a significant reason why people seek out such vehicles. Smooth, comfortable and relaxing, the V60 performs as well as many other vehicles on the road. In other words, you will not need to consider that utility vehicle you have been eying all along.
Handling is fairly positive with the sport wagon, but it could be enhanced. Body roll is present, on the other hand it is not nearly as noticeable as you would find in a front-wheel drive model. I do not particularly like front-wheel drive in any model larger than a compact, therefore keep that in mind when shopping in this segment — all-wheel drive offers the improved handling characteristics some buyers demand.
Parting Shots
Personally, a sport wagon is not on my list of potential buys. Nevertheless, it meets the requirements of enough shoppers to make this model worthy of consideration. All-wheel drive makes the Volvo V60l a particularly attractive one to consider and the inline six-cylinder engine has plenty of kick. Perhaps its only deficiency is a lack of a rear view monitor, an especially strange omission from safety-conscious Volvo.
---
2015 Volvo V60 T6 R-Design
Sticker price from $45,150
Price as tested: from $48,225
Seats 5 occupants
3.0-liter 24-valve turbocharged V-6 gasoline engine
325 horsepower @ 5,400 rpm
354 foot-pounds of torque @ 3,000 rpm
3.23 inches bore by 3.67 inches stroke
Engine compression ratio: 9:3-to-1
Six-speed automatic transmission
Wheelbase: 109.3 inches
Length: 182.5 inches
Width: 73.4 inches
Height: 58.4 inches
Passenger volume: NR
Storage volume: 43.8 cubic feet
Towing capacity: 3,500 pounds
EPA: 19 mpg city, 28 mpg highway
Regular grade gasoline
Fuel tank: 17.8 gallons
Curb weight: From 3,790 pounds
IIHS safety rating: Top Safety Pick+
Limited vehicle warranty: 48 months/50,000 miles
Powertrain warranty: 48 months/50,000 miles
Corrosion warranty: 144 months
Vehicle assembly: Gothenburg, Sweden
2015 Volvo V60 photos copyright Auto Trends Magazine.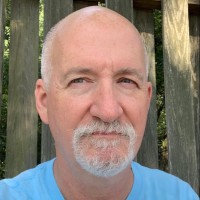 Latest posts by Matthew Keegan
(see all)