The 2015 Frankfurt Motor Show served as the ideal backdrop for Jaguar to unveil its fifth model line and its first sport utility vehicle ever. Indeed, by taking this unique British brand to Germany to face its chief rivals on their home turf — i.e., BMW, Mercedes-Benz, and Audi — Jaguar has served notice that its five-passenger, midsize F-PACE SUV intends to commandeer its share of the market.
The 2017 Jaguar F-PACE follows on the heels of the XE — Jaguar's all-new compact executive sedan — set to arrive itself stateside early in 2016, just ahead of the SUV. Along with the XF, XJ and F-TYPE, these five model lines should help Jaguar compete more effectively with Europe's exceptional brands.
Fundamentally, it is these same competitors that have influenced Jaguar to expand toward territory once held only by Land Rover, its brand kindred. Notably, the new F-PACE is nothing like a Land Rover, at least by its looks, as its designers applied the front fascia of the brand's sedans and fastened the strapping rear haunch of the F-TYPE to its back quarter in a bid to forge this model. The result is an SUV that is at once elegant as it is athletic.
Priced With Attainability in Mind
Despite its high-end visage and exquisite interior, the F-PACE is surprisingly attainable. Indeed, with a base price of $40,990, it comes in far lower than what might have been charged. Essentially, with this aggressive pricing Jaguar has articulated that it intends to expand volume by wooing customers away from its larger and far more entrenched competitors.
When the 2017 Jaguar F-PACE launches in the US, it will offer 340- and 380-horsepower variants of its renowned 3.0-liter, supercharged V-6 engine. The latter engine will be exclusive to the F-PACE S ($56,700), enabling it to go from 0-to-60 mph in 5.1 seconds. Every F-TYPE engine will come paired with an 8-speed automatic transmission supplied by ZF.
Later on in the year, a 2.0-liter turbodiesel engine making 180 horsepower at 4,000 RPM with an output of 317 foot-pounds of torque at 1,750 to 2,500 RPM will be offered. Jaguar says that its compact oil burner will go from 0-to-60 mph in 8.2 seconds and reach a top speed of 129 mph. Importantly, the new diesel meets all current and upcoming European and American emissions standards.
All-Wheel Drive Comes Standard
The Jaguar F-PACE is an all-wheel drive model based on a traditional rear-wheel drive platform. Although Jaguar is silent about a possible rear-wheel drive version, such an option seems likely. Surely with BMW offering sDrive or rear-wheel drive derivatives of its X3, X5, and X6 utility vehicles, there is room for Jaguar to do likewise.
Jaguar says that the cabin is spacious with premium materials and advanced craftsmanship employed throughout. Seating five, the F-PACE comes with cloth seats standard with leather seats available. Up front are a pair of bolstered bucket seats. To the rear is a 40-20-40 split folding bench seat. As the photo demonstrates, the 33.5 cubic foot storage compartment might house your pet. Look for a line of animal friendly accessories to follow.
Standard equipment includes power accessories, a tilt and telescopic steering column, a Jaguar InControl Touch infotainment system featuring an 8-inch capacitive touchscreen, zoned climate control, and audio packages. The front center console includes a 12-volt outlet and two USB ports. The rear console offers two 12-volt outlets and two USB ports.
Advanced Safety Features Available
Numerous safety systems are included or available. For example, Jaguar employs stereo camera technologies to provide a 3D view of the road ahead, an arrangement it says works ideally with autonomous emergency braking systems. Not only does this system "see" cars, but it also detects pedestrians and brakes accordingly.
Other safety features include a laser head-up display, adaptive cruise control with queue assist, a blind spot monitor and reverse traffic detection, and park assist. By the way, the laser HUD system provides contrasting colors and saturation in an effort to quell the impact of strong sunlight that typically degrades HUD read outs.
Additional Models Planned
Now that Jaguar has its first SUV, a second one will follow. Dubbed the J-PACE, the larger model is still a few years out and will likely parallel the Jaguar XJ. Further, if customers are attracted to Jaguar SUVs without diluting sales from Land Rover, a third utility vehicle could follow, this one slotting beneath the F-PACE.
Clearly, Jaguar is taking a risk by adding SUVs to its product line, but it isn't without precedence. Just as Porsche has successfully expanded its offerings by adding a sedan and two SUVs, Jaguar may very well enjoy a similar bounce. And this comes from a brand that a decade ago was struggling not only to find its footing, but to survive in a highly competitive luxury market.
---
See Also — Performance Beast: 2017 Jaguar F-TYPE SVR Coupe
Photos courtesy of Jaguar Land Rover.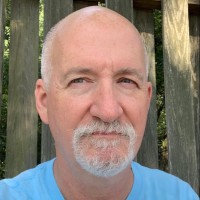 Latest posts by Matthew Keegan
(see all)