America and Chevrolet in 1969
---
---
Probably the most significant event of 1969 was the July 20th lunar landing of the Apollo 11 spacecraft. The galactic mission showcased America's tech prowess in an age when the space program's computers had less power than the device you hold in your hands today. "That's one small step for man, one giant leap for mankind," quipped astronaut Neil Armstrong as he set foot on the lunar surface.
That year also saw Richard Milhous Nixon inaugurated as the 37th President of the United States, Vietnam War protests deepen, while the Woodstock Festival gave us three days of peace and music on a bucolic farm in upstate New York.
On the automotive front, Chevrolet continued to lead the U.S. market in sales, fending off archival Ford for another year. It was also a year when Chevrolet flexed its performance muscle, by supplying several powerhouse engines across most of its model line.
Outside of the compact Corvair (which was in its final year, then succeeded by the Vega), models such as the Nova, Chevelle, Camaro, Corvette, and Impala each offered at least one big block V8. It was also the final year for the Impala SS.
Wagons remained the family vehicle of choice and included such names as the Kingswood Estates, Kingswood, Townsman, and Brookwood among Chevy's full-size models. In the intermediate group were such models as the Concours Estate, Concours, Greenbrier, and Nomad.
The Chevrolet C/K, a line of full-size pickup trucks, were sold under Standard, Custom, and CST (Custom Sort Truck) trims. Chevrolet had 10 (half-ton), 20 (three-quarter ton), and 30 (one-ton) versions. Both medium- and heavy-duty versions of this truck were also offered. The Chevrolet Suburban utility vehicle was now in its sixth generation. Unlike today's models, this one offered a single driver-side door and two passenger-side doors.
---
---
2019 Piedmont Classic Chevy Club Car Show
You'll find Chevrolet fan clubs all across the country, including some based on specific models such as the Avalanche, Camaro, and Impala. There's even a Chevrolet Astro fan club in Japan where this small van is revered. Who knew?
In the area where I call home, central North Carolina, is the Piedmont Classic Chevy Club (check out their Facebook page). Launched in 1980 to celebrate Tri-Five (1955, 1956, & 1957 models), the group later expanded to include all classic Chevrolet models. Today, club members span all U.S. makes and models through 1985.
Memorial Day weekend is important for remembering and honoring U.S. military people who gave their lives in war. It is also favored by classic car enthusiasts, including those without weekend getaway plans. On Saturday, the PCCC folk hosted their 30th annual classic car show, once again choosing Lake Wheeler Park in Raleigh, NC as the site for the show.
And it was a hot Saturday at that! By late morning, the temperature had already topped 90 degrees, with a record within reach. Fortunately, that didn't stop hundreds of classic car fans and their rides from coming out as well as many more spectators. Proceeds from the event were donated to Raleigh's Hilltop Home for Children.
Without further ado, the following highlights and photos are from this year's show.
---
---
---
---
---
---
---
---
---
---
---
---
---
---
---
---
---
---
---
---
Check Out Our Related Information
Besides covering classic car shows on this site, you can find updates on our Facebook page. Live updates shared on Twitter and Instagram too.
---
Additional Spotlights
Spotlight: 23rd Annual Triangle British Classic Car Show
Spotlight: 24th Annual Rod & Custom Show Presented by the Stray Cats
Spotlight: 2018 Piedmont Classic Chevy Club Car Show
---
Piedmont Classic Chevy Club Car Show (2019) photos copyright Auto Trends Magazine. All rights reserved.
---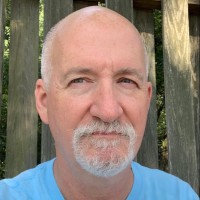 Latest posts by Matthew Keegan
(see all)