American Children's Home 20th Annual Show-Off Car, Truck & Motorcycle Show
What could be better than a gathering of cars, trucks and motorcycles? Not much, unless that function benefits a nonprofit, as it did at a recent event held in Lexington, North Carolina.
Indeed, the campus of the American Children's Home was both the host and beneficiary of an event that supports approximately 70 youngsters, all of whom need a substitute family. Some of the boys and girls live on campus. Others are in family foster care. All the children are given the help they need now as well as preparation for adult living.
As you might imagine, the mission is critical. And it is an ongoing one, established in 1928 by the Junior Order United American Mechanics North Carolina State Council. Today, the home works closely with county Departments of Social Services, accepting referrals in keeping with its mission.
20th Annual Show-Off
For the 20th consecutive year, the home hosted an annual show-offer of cars, trucks and motorcycles. Rained out in May, the show was rescheduled for July 14. Despite blazing skies and summer traffic, hundreds of entrants and volunteers came out.
Most of the entrants were classic cars and trucks from the 1950s, 60s and 70s, but there were late-model cars and trucks on hand as well. There were also more than a dozen motorcycles and a handful of antique cars.
Entire car clubs came out, including the Carolinas Region of the Porsche Club of America. This club alone raised more than $3,000 for the home.
Ample Time to Show Off
Held from 8 a.m. to 2 p.m. in front of the home, the show accepted entrants throughout the morning. Judges began tallying early on with more than 75 awards offered.
Vendors, food tents, raffles, a kids zone and a silent auction, were also part of the show. Home staff and volunteers ensured a smooth show, with public announcements offered as needed.
By 1:45 p.m., the awards portion began. The first group recognized were the "Top 40" finishers followed by several "best of" categories. The awards ended with both the Best of Show and ACH Choice Award winners recognized.
As for the models on hand, we took more than 300 photos, then narrowed that to about 100 as featured here. More than half are captioned, while the last group has been presented without comment. If you notice an error, we'd appreciate you leaving a comment. Most of the make, model and year information was taken from the entry placard located on the dashboard.
---
Chevrolet Models
But, wait…there's more!
---
---
Best of the Rest:
---
Additional Spotlights
Spotlight: 24th Annual Rod & Custom Show Presented by the Stray Cats
Spotlight: Capital City Cruisers 2018 Car, Truck & Bike Show
Spotlight: 2018 Piedmont Classic Chevy Club Car Show
---
Photos copyright Auto Trends Magazine. All rights reserved.
---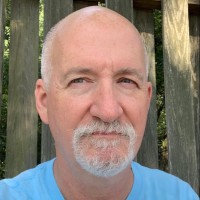 Latest posts by Matthew Keegan
(see all)