Capital City Cruisers hosts their 12th annual event.
Weeks of above normal rainfall in the Carolinas means one thing: if you have plans in place, then know for certain that they're subject to change. Moreover, if those plans involve hosting a car show with scores of classic and antique cars prepared to compete, there is a good chance that at least some owners will stay away.
Happily, the bad weather held off long enough for the 12th Annual Capital City Cruisers Car, Truck & Bike Show to welcome more than 100 vehicles to its location in Garner, NC. This judged event awarded the top 100 vehicles, which were split between 75 "old school" models (1987 and earlier) and 25 "new school vehicles (1988 and later). Fittingly, a portion of the proceeds raised money for the local schools, Angel Tree and the Give Back Organization, Inc.
Capital City Cruisers Photo Gallery
My time was limited on Saturday, but I was able to show up early on and stay until just after the noon hour. That allowed me to take hundreds of photos and converse with various owners.
About 40 photos were posted on the day of the event on the Auto Trends Magazine Facebook page. Another four dozen or so are included here, with details covering specific vehicles or categories. If you're the owner of a vehicle featured here and would like a copy, simply right click on the photo and save it to your hard drive.
So, without further delay, I give you a broad sample of the stars, cars, people and other vehicles featured at this year's Capital City Cruisers show.
Cars, Trucks and a Motorcycle
---
---
---
---
---
---
---
Mopar Madness
What is a car show without sufficient Mopar representation? In this case, various Plymouth and Dodge models, old and new, paraded in and took over their own slice of the lot.
---
What is it?
Not every vehicle at car shows fit under the antique, classic or contemporary car theme. Take this customized vehicle which got everyone's attention when it arrived around noon. The owner said that it is powered by a 1834cc Volkswagen engine with VW front and rear suspension parts. The rest of the vehicle is a mish-mash of anything goes. Oh, the vehicle is a tribute to America's fallen heroes — the men and women who died while serving in the U.S. military.
---
But Wait…There's More!
---
Beauty is in the Eye of the Beholder
Not every vehicle on display is in mint condition. Some are in a work in progress, including this classic Chevrolet pickup truck. Many a classic or antique model have gone through a long process of restoration. Best wishes to this owner as he or she renews this beauty.
---
We Have Pickup Trucks
Long before crossovers became a thing, pickup trucks have served American consumers and business owners. Nearly every mainstream manufacturer had one, including Studebaker, International and Jeep. These days, the segment remains strong with American and Japanese manufacturers dominating.
Pickup truck fans were not disappointed at the Capital City Cruisers show as more than a dozen were spotted. In addition to the ones we already featured, the following 10 trucks were on also on display.
---
Previous Spotlights
Spotlight: 24th Annual Rod & Custom Show Presented by the Stray Cats
Spotlight: American Children's Home Show-off Show
Spotlight: 2018 Piedmont Classic Chevy Club Car Show
---
Photos copyright Auto Trends Magazine. All rights reserved.
---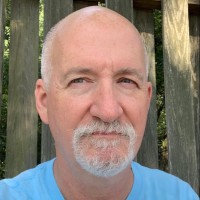 Latest posts by Matthew Keegan
(see all)