Spring 2014 Charlotte AutoFair is sponsored by OldRide.com.
The spring meet for the Charlotte AutoFair is just days away, a four-day automotive extravaganza produced by the Hornets Nest Region of the Antique Automobile Club of America (AACA). As always, the Charlotte Motor Speedway in Concord, NC, is the venue for this popular biannual event.
Spring 2014 Charlotte AutoFair
This years show runs from April 3-6, 2014, and is sponsored by OldRide.com, a classic car community and marketplace. Much about the show will be familiar to regular attendees including the thousands of vendors hawking their wares, the hundreds of cars for sale ringing the track, and the auctions.
The Charlotte AutoFair is also where more than 50 car clubs gather to have their spring meets, providing additional eye candy for classic and antique car admirers.
Hot Dog Pig Races
Special events and displays are always part of the Charlotte AutoFair experience and include the new, the different, and the weird. The Hot Dog Pig Races may just meet all three criteria, although children may find that show more interesting than the cars. The races will be held inside of the kids play zone and are scheduled for Friday, April 4, at 11:10 a.m., 1 p.m., 2:30 p.m., 4 p.m. and 5:30 p.m. and on Saturday, April 5, at 9 a.m., 11:30 a.m., 2:30 p.m., 4 p.m. and 5:30 p.m.
The shows producers describe the the Hot Dog Pig Races as a one-of-a-kind style of racing which consists of pigs and dachshunds, or wiener dogs, taking turns racing around an oval, turf-covered course to see who can cross the finish line first.
Founded by David Feimster, the pig and dog races are held separately, with Feimster choosing people from the crowd to act as cheerleaders, track officials, or even to wave the checkered flag. The dachshunds, incidentally, will run some races dressed in hot dog suits and other races dressed as super heroes!

Fifty Years of the Ford Mustang
You knew that April 17, 1964, marks the 50th anniversary of the Ford Mustang, right? Well, now you do. To celebrate the iconic pony cars continuos production run, the Charlotte AutoFair will feature five generations of Mustangs.
It will be a varied display of steeds too and will include a 1965 GT 350, 1967 coupe in Playboy Pink, 1969 Boss 429, 1978 Mustang II Ghia, 1982 GT, 1996 Cobra and 2013 Boss 302 Laguna Seca, just to name a few. Of special interest are a pair of replica models: a 1968 Ford Mustang 390 GT from car-chase thriller Bullitt and a 1967 Ford Mustang Fastback Eleanor from the 2000 hit film Gone in Sixty Seconds.

North Carolina State Highway Patrol
The North Carolina State Highway Patrol will be honored at this springs meet too. Founded in 1929, the Highway Patrol has spent the past 85 years keeping order on the Tarheel States roadways by chasing down moonshiners, writing moving violation tickets, and serving the community.
Your position in the Highway Patrol also dictated what type of conveyance you had. For officers, it was Harley-Davidson motorcycles. Their lieutenants drove Ford Model A coupes, and a Buick was given to the Patrol commander.
Seven historical and contemporary patrol vehicles will be on display: a 1929 Harley-Davidson, 1935 Ford roadster, 1947 Buick Special, 1978 Plymouth Fury, 1993 Mustang, 2012 BMW motorcycle, and a 2014 Dodge Charger. These vehicles will be on display in the Showcase Pavilion.
Elvis Last Ride
The Stutz Motor Company was one of the earliest luxury car producers in America, founded in 1911 before going out of business in 1935. Revived in 1968, the automaker began producing cars in 1971 before ceasing production in 1987.
One fan of the revived brand was rock and roll king, Elvis Presley, who owned a 1973 Stutz Blackhawk III powered by a 230-horsepower Pontiac engine. It was also the last car Elvis drove through the gates of his Graceland estate in Tennessee before he died in August 1977.
Last week, the preserved Stutz was unveiled by Rick Hendrick, Ray Evernham, and Dale Earnhardt, Jr., and was driven for the first time in 25 years. Following Elvis death the Stutz has been in the auto museum at Graceland, but during AutoFair it will be the centerpiece attraction of the showcase pavilion.
Other Special Events
The U.S. Lawn Mower Racing Association (USMRA) returns to the Spring 2014 Charlotte AutoFair, holding races for 120 mowers in 11 classes on a specially constructed dirt oval on Sat. and Sun. The modified mowers perform in USMRA-sanctioned races with entire families now participating including three from the Carolinas.
Also returning this year is the preliminary round of the Ultimate Elvis Tribute Artist Contest. If you have the look and the voice then you may want to join in. The winner will be invited to the semifinal round in Memphis during Elvis Week 2014, and have the opportunity to compete for cash prizes. If you win, youll receive a check for $20,000.
Tickets and Hours
Tickets to the spring Charlotte AutoFair cost $10 for adults and are free for children 13 and under. A four-day pass can be had for $30. Hours are 8 a.m. to 6 p.m. Thursday, Friday, and Saturday, and from 8 a.m. to 4 p.m. Sunday. For more information, please click here.
Following the spring meet, you can do it all over again in the fall. The fall Charlotte AutoFair is scheduled for Sept. 18-21, 2014, representing a scaled down version of the spring event, but offering plenty of family fun.
---
See Also — Highlights of the Fall 2013 Charlotte AutoFair
---
Spring 2014 Charlotte AutoFair photos courtesy of the Charlotte Motor Speedway.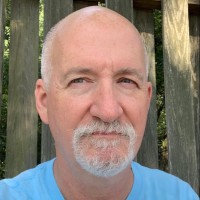 Latest posts by Matthew Keegan
(see all)