How easy is it to steal a car? Very easy — that is, if you leave the keys in the ignition.
Common sense tells us that leaving keys where thieves can find them is an invitation to the criminal element to make off with that vehicle. Stunningly, 126,603 vehicles were filched from 2012 to 2014 because their owners or someone else who had access to them left the keys in the ignition. That's one of the findings from the National Insurance Crime Bureau (NICB) in their latest report published this week.
See Also – 11 Different Types of Car Keys
Stolen Vehicle Crime Statistics
Keys in the ignition thefts are on the rise even as overall vehicle thefts are on the decline. The NICB reports that 39,345 cars were stolen in 2012 because they had the keys in them. That number rose to 42,430 in 2013 and to 44,828 in 2014.
Such thefts also compose a greater slice of the overall thefts, rising from 5.4 percent in 2012 to 6.7 percent last year.
Overall thefts stood at 659,717 in 2014, down 5.7 percent from 2013. Remove the 44,828 keys in the ignition thefts figure and that inclusive number would have come in at 614,889 or at a level last seen in 1996.
Thank today's anti-theft technologies with mitigating vehicle theft. And as additional newer cars replace older vehicles, that total should continue to abate. But helping people steal your car is simply counterintuitive.
The Purloined Conveyance
NICB President and CEO Joe Wehrle reiterated the difficulty thieves have with stealing today's technologically advanced cars. He also said that he wasn't surprised by the theft trend and believes the numbers may actually be higher given that some people simply will not admit their mistakes, perhaps fearing that the information will become a matter of police report record or affect their insurance claim.
But there may also be another reason for keys left in the ignition — to commit insurance fraud.
Explained Wehrle, "We also see some cases where the owner gives up the car by leaving the keys in it to allow it to be stolen so that an insurance claim payment can help them get out from under a financial bind. Anyone who does that is committing fraud."
Read Also – Car Key Stuck in the Ignition? (Here's Why)
Theft on the Go
Some thefts occur when people stop their car in front of a store, run inside to buy a cup of coffee or a meal to go, then return to where their car was idling, only to find it non extant. Certainly, those incidences serve as effortless invitations to thieves to abscond with your vehicle.
The NICB also provided the demographic statistics that scrutinized state date. In particular, where keys in the ignition purloining is most egregious.
Surprisingly not, California, the most populous state in the union by far, registered 19,597 incidences. Then we have Texas (8,796) followed closely in succession by Florida, Michigan and Ohio.
Five metropolitan or statistical areas also stood out with Las Vegas-Henderson-Paradise reporting the most of these types of thefts with 6,185 vehicles appropriated. The metropolitan areas representing Detroit, Atlanta, Philadelphia and NewYork City were also conspicuous in this particular enumeration.
The Best Days to Peculate
And for those of you who are statistical wonks, there are certain days of the week, where such thievery is more likely to occur.
Specifically, Saturday saw the most thefts with keys (19,147) followed by Friday (18,719) and Monday (18,647). To be sure, the thieves must be in church on Sunday seeking forgiveness for their sins, accounting for why that day is not in the top three.
But that's highly unlikely as certain as Monday follows Sunday.
See Also — In Just 22 Years, Car Theft Rates Have Plunged by 58 Percent
Photo courtesy of Penywise, via Morgue File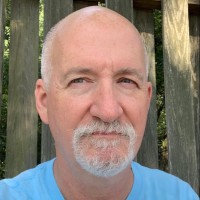 Latest posts by Matthew Keegan
(see all)