Ram, Dodge, Fiat, and other Stellatis brands will field all-electric models starting in 2024.
Nearly every major manufacturer has revealed their plans to electrify their fleets. With governments pushing for the end of or the severe restriction of the internal combustion engine, that transition is underway.
In the U.S., the Ford Motor Company and General Motors are investing tens of billions of dollars to electrify their fleets. For GM, the company has long invested in the EV arena, initially with the Chevrolet Volt PHEV followed by the Chevrolet Bolt EV. Later this year, the GMC Hummer EV rolls out. And its other brands will soon follow with new models.
The Ford Motor Company has the Ford Mustang Mach-E in place as well as the Ford F-150 Hybrid. The all-electric Ford F-150 Lightning debuts in 2022, which will move the Ford brand further away from ICE models. Next up is the Lincoln marque, which will get its first fully electric vehicle in 2022.
Stellantis and Electrification
Of the major domestics, only Stellantis has been quiet about its plans. Until now. The company owns Chrysler, Dodge, Jeep, and Ram as well as the Fiat and Peugeot Group brands. But this past week, the newly minted company (formed in early 2021), unveiled its framework for electrification.
Comprised of 14 brands, Stellantis says all 14 will actively pursue electrification. Stellantis is investing approximately US$35.5 billion through 2025 to electrify its fleet, a pace that will overtake Ford and GM in the short run as well as the Volkswagen Group.
Indeed, Stellantis intends to get there with an aggressive push that will include the following:
Raise light-electric vehicle (LEV) sales to 70 percent in Europe and 40 percent in the U.S. by 2030.
Develop vehicles with ranges from 300 to 500 miles.
Increase the current fast-charging capabilities to allow for 20 miles of driving for each minute connected to a charge station.
Develop four flexible battery electric vehicle platforms to serve all brands and segments. This will include three electric drive modules and standardized battery packs.
Push for continuous software and hardware upgrades to keep these vehicles running for the long term.
Utilize five gigafactories in North America and Europe. Dual battery chemistries will be developed, including a high energy density option and a nickel cobalt-free alternative.
Introduce solid-state battery technology in 2026.
Electric Models
An Electric Ram
Following the Stellantis EV Day announcement, details emerged about specific electric models under development. An all-electric Ram 1500 pickup truck is one such vehicle, scheduled for a 2024 debut. We know nothing about the truck, other than to say it will follow the GMC Hummer and the Ford F-150 Lightning to the market.
Other electric competitors on the horizon include Rivian, Tesla, Lordstown, and Hercules. The new Ram truck will be based on the STLA Frame, with a range up to 500 miles (800 kilometers). However, no other details are available.
Electric Muscle Car
There is good news for the Dodge brand as it will finally see an all-new model in 2024. Currently, the brand is composed of a trio of aged models. These are the Challenger coupe, Charger sedan, and the Durango SUV.
In 2024, Dodge will gain what Stellantis says is an all-electric "muscle car." We are not certain it will replace the Challenger or Charger (or both), although that seems likely. Both models have served Dodge well for more than a decade. Indeed, the architecture is derived from the Mercedes-Benz E-Class platform of the 1990s when the brand was part of DaimlerChrysler.
The next brand scheduled for an overall is Fiat. Never much of a seller in the U.S. market, the Italian marque will see full electrification by 2024. That effort will encompass the brand's Abarth performance division.
Stellantis Electrified
Beyond the Ram 1500 truck frame, we do know a few things about the other three platforms based on their respective ranges. The STLA Small will deliver up to 300 miles of electric drive, while the STLA Medium has a range of up to 440 miles. The STLA Large features a range of up to 500 miles, which is the same as the STLA Frame.
Certainly, the news about all things electric continues apace. That said, the transition depends on several things, including consumer adoption. Further, government support policies, cost, driving range, and charging station availability will also weigh in.
---
See Also — What's the Future for Chrysler and Dodge Under Stellantis?
Logo courtesy of Stellantis.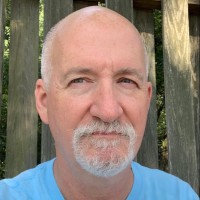 Latest posts by Matthew Keegan
(see all)