To the hills with a highly capable Tacoma 4×4.
The 2016 Toyota Tacoma kicked off the latest generation for this venerable midsize pickup truck. Although its footprint remains unaltered, the current model sees some important changes, including a new V6 engine, updated transmissions, and a refreshed cabin. The new model arrives just as the segment has been rejuvenated with a pair of pickup trucks from GM along with the return of the Honda Ridgeline.
Competition or not, the Toyota Tacoma remains the clear favorite, easily outselling the next most popular model by nearly a 2-to-1 margin. When planning the latest version, Toyota could just have easily made more extensive changes, especially given the upcoming fresh offerings from GM and Honda. Instead, they chose wisely to stay close to a familiar and time-honored script. That script now includes two cabin choices and five grades along with four- and six-cylinder engine choices.
Last year, I had the opportunity to test drive the new Tacoma in Tacoma, Washington, of all places. Actually, the testing was conducted several miles outside of the city on courses designed to put the truck through its paces. The key new available feature for this model is "crawl control," what enables the Tacoma to travel on its own at very low speeds as it works its way across rocky terrain or extricates itself out of a quagmire. The TRD Off-Road edition is entirely suited for the job and whenever I had the opportunity to get behind the wheel of one, I did.
2016 Toyota Tacoma TRD Off-Road
A 2016 Toyota Tacoma TRD Off-Road Double Cab was a recent weekly driver. I should say two weeks, because I was given supplementary time to enjoy it while taking my family on an extensive trip across the southern Appalachian mountains to our destination in Morristown, Tennessee. The plan was to recreate some of the conditions experienced a year earlier, activating crawl control wherever we could.
The good news is that we enjoyed ample 4×4 time. The bad news is that there wasn't one spot where engaging crawl control made sense — either the land conditions weren't rocky enough or the mud bog was dry. A rainy summer five hours east of the mountains where we live didn't translate into similar conditions in eastern Tennessee. The four of us were certainly disappointed, but we managed to put the Tacoma 4×4 through the paces elsewhere.
Those paces included climbing steep mountain roads and descending same. It also meant switching to 4×4 wherever the road ended — just like in North Carolina, Tennessee has its share of paved thoroughfares that suddenly stop and are usually accompanied by a sign reading, "End of State Maintenance." If you're lucky, gravel is present. In worst case scenarios the roads are well-worn paths with two lines to navigate for miles on end.
In any case, most country roads are passable in dry weather with your average car, but some roads are simply too punishing regardless of the weather conditions. Observe the kinds of passenger vehicles parked on the properties of local homeowners and you'll notice SUVs and pickup trucks dominate. You just can't chance to live there with a car.
Two Cab Choices
You won't find a regular cab model in the Tacoma lineup these days as the manufacturer has bowed to consumer demand and delivers extended (Access) and crew (Double) cab models. Even with the Double Cab, the quarters were tight for my wife, two teen boys, and myself. Then again, when we loaded much of our luggage inside the cab, that space became further restricted.
We also took advantage of the Tacoma's deck rail system with its four fixed cargo bed tie-down points and four adjustable tie-down cleats to hold four additional bags — bungee cords were useful here. But our plans quickly changed halfway to our destination when it began to rain, forcing us to pull underneath an underpass and haul the remaining luggage inside.
Following that inconvenient experience, we confirmed that had we owned the Tacoma we would have invested in the optional tri-fold tonneau cover to hold the bulk of our luggage. This cover is lockable, water-resistant, and folds all the way to the back of the cab for ease of access to the bed. Some people prefer a toolbox, but if you want to maximize bed access, then the tonneau cover is the way to go.
Two Engine Choices
Toyota supplies two engine choices with the Tacoma — a 2.7-liter, four cylinder making 159 horsepower is standard, an all-new for 2016 3.5-liter, V6 making 278 horsepower is available. The four cylinder is paired with a 5-speed manual transmission (4×4 model only) or a 6-speed automatic transmission. The V6 is paired with a 6-speed manual transmission (again, 4×4 only) or a 6-speed automatic.
Very apparent performance differences aside, the V6 gets better gas mileage, at least for the 4×2 version. The smaller engine does have a 3,500-pound towing rating, but if you choose the V6 with the tow prep package, your towing number rises to 6,400 to 6,800 pounds, depending on the model. Let's just say the smaller engine won't appeal to the majority of off-road enthusiasts and I'll leave it at that.
Exterior and Interior Styling
The similarities to the previous generation Tacoma are apparent in the truck's general style, but when it comes to the details, the differences quickly emerge.
Toyota placed a more aggressive hex grille on each model along with distinctive grille insets or trim, depending on the grade selected. Robust hood lines, available projector beam headlights with LED daytime running lights, and integrated wide-angle fog lights are new touches. From the sides, take note of the new mirror design as well as the restyled roof panel.
The rear section of the truck has seen its changes too. The lockable tailgate features TACOMA debossing, a look similar to what's offered on the full-size Tundra. Also new is an interlocking three-section bumper, an integrated tailgate spoiler, and aero fins on the tail lights. Toyota says it also made aerodynamic improvements and rolled out three new finishes — Quicksand, Blazing Blue Pearl, and Inferno. Said test truck was finished in Inferno — a bright orange complexion for me, but red to others.
Inside, this model provides room for five, one more than the Access cab. Space up front is quite decent, but legroom is still constricted in the rear. If you're looking for a true crew cab, only the Tundra will suffice amongst Toyota models.
Most Tacoma models include a leather-wrapped steering wheel and a tilt and telescopic steering column. On the face of the steering wheel are the audio controls; all models except for the base SR include Bluetooth hands-free control.
Standard equipment includes fabric-trimmed seats, power windows and door locks, a GoPro mount, an audio system, and air conditioning. Also available is cruise control, remote keyless entry, push-button start, an automatic dimming rear mirror, and a Qi-compatible wireless smartphone. I couldn't make Qi work for me, discovering my case or phone was the problem.
Various packages bring in upgraded audio with integrated navigation and an app suite, a USB port, voice recognition, Bluetooth connectivity, and even a JBL audio option. All models are equipped with a rearview camera, a CD player, and Siri Eyes Free.
On and Off-Road
Toyota dresses the TRD Off-Road in 16-inch wheels clad in machined contrast alloy and shod with all-season tires. For all-terrain tires, you'll have to wait for the 2017 TRD Pro, but if you want the right blend of on- and off-road capabilities, the standard tires will do.
Ground clearance measures 9.4 inches across the model line. In the all-important approach, departure, and break-over angles, the TRD Off-Road came in at 32, 23.5, and 21 degrees respectively. Better numbers are achieved by the 2017 TRD Pro — 35, 26, and 39, respectively. Make your purchase decision based on how often you'll be off-roading and to what degree you need to drive up and down steep inclines in the first place.
Unlike at least one competing model (here's looking at you, Chevrolet Colorado), there is no chin spoiler to get in the way with the Tacoma. This model is designed for the off-road and doesn't pretend otherwise.
The TRD Off-Road's credibility is further enhanced by its suspension system. Tuned for the off-road from the get go, this truck is outfitted with Bilstein shocks. It also comes with an electronically controlled locking rear differential, and multi-terrain select. Consider crawl control the icing on the cake and, likely, a deciding factor for not a few buyers.
By the way, skid plates protect the engine and front suspension and is standard equipment across the model line.
With our ultimate testing parameters curbed, we did the next best thing and switched to 4 Hi on the many dirt roads near the parks we visited. Longingly, we looked at one creek paralleling a well-traveled path and considered fording same. But that meant invading someone's private domain, so we thought the better of it. No doubt, the voyage across would have been an easy one with the water barely reaching halfway up the Tacoma's wheels.
Now back to crawl control — if you do use it, you'll find a panel on the headliner centered above the rear mirror. A knob manages same, allowing you to choose five levels or speeds of crawl. Switch to 4 Lo, engage the brake, shift the truck into drive, and press the CRAWL button. Once the system engages, take your foot off the brake to allow the truck to move forward. Yes, you can use crawl to go in reverse. I've heard of people using crawl control to navigate a steep hill, then place the transmission in reverse before heading down the hill backward.
Parting Thoughts
The Toyota Tacoma is the most versatile pickup truck in its class and that's why it maintains its position as the top-selling midsize truck. When the TRD Pro arrives this fall, it will bring the ultimate in off-road excellence to the model line.
Developed by Toyota Racing Development, the Tacoma TRD Pro joins similar models such as the Tundra pickup and the 4Runner SUV. This means you'll get TRD-tuned front springs with a one-inch lift, FOX shocks tuned by TRD, and a TRD-tuned rear suspension with progressive-rate off-road leaf springs. These features are more than what most Tacoma owners want and need, but by making the TRD Pro available again (it was previously offered in 2015), Toyota remains one step ahead of the competition.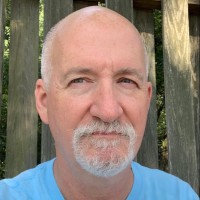 Latest posts by Matthew Keegan
(see all)