Small cars offering very good value, ample interior room and excellent gas mileage may very well drive the auto industry in the coming years. Not so much in profits, but in helping car manufacturers maintain and expand market share. The thinking here is that if you like a certain entry-level model, then you may also be drawn to larger and more expensive models for that brand down the line. Automakers want to keep your business they know that you can and will depart for a competitor if you are dissatisfied.
Nissans strategy in this area had it relying exclusively on the Sentra for nearly a quarter of a century, a compact model that has been a good seller for the brand. Beginning in 2007, the subcompact Versa was introduced and slotted beneath the Sentra, a model sold in sedan and hatchback body styles. For 2014, the hatchback is all new and it has a special name too Versa Note to distinguish it from the sedan. It is a fresh body style and it is also the latest vehicle tested for Auto Trends.
2014 Nissan Versa Note
So, why the Nissan Versa Note? Specifically, why create a sub-model for a vehicle that was updated just two years ago? Thats easy: to remain competitive.
Indeed, Nissan recently shared 13 ways that the Versa Note stands out in its segment including its very good fuel mileage (40 mpg highway), special styling (370z-inspired tail lamps) and certain engineering and technology features not usually found in this segment (active grille shutters and around-view monitor).
Nissan could just as easily have left well enough alone, but the Versa is a top seller. The older hatchback design is now gone, replaced by a new look that is simply better.
Trim Levels and Packages
The 2014 Nissan Versa Note is sold in S, S Plus and SV trim levels with technology packages available. As tested, a Versa Note SV with a convenience package was the vehicle I had for the past week.
All Nissan Versas, sedans and hatchbacks alike, are powered by a 1.6-liter four cylinder engine, rated at 109 horsepower. A five-speed manual transmission is standard; as equipped the weekly driver had a continuously variable transmission. Choose a CVT and you get an infinite number of forward gears, an arrangement that is supposed to produce smooth shifting and better fuel economy. Nissan backs its CVT with a 10-year/120,000 mile warranty, whichever comes first, double its usual powertrain warranty.
Sporty and Thrifty
The Versa Note hatchback benefits from a clean sheet design, one that is dominated by sporty fascia accented by flared headlamps. A steeply sloped windshield, sculpted doors and a tail lamp design ripped from the 370Z coupe are among its distinguishing features.
Inside, the cabin makes excellent use of interior room with its small footprint, most evident in the rear seat where passengers enjoy generous amounts of leg room and good head room. You can fit three people back there with ease or fold down the center armrest and stash your drinks instead.
You get a four- or six-way manually adjusted drivers seat, with two extra adjustments offered to SV buyers. A four-way manually adjusted front passenger seat is standard across the model line. Nissan dresses the seating surfaces in cloth, using a finer quality cloth for higher end models. The front bucket seats offer fair support, with taller drivers finding the seat comfortable for local trips. For longer trips the lack of lumbar support and a short seat cushion can be wearing.
Nissan makes use of plastic throughout the cabin, but it isn't the dollar store cheap look that you still find in some cars in this class. The center stack is dominated by a small audio screen that doubles as a rear view monitor. No navigation system here unless you order the tech package, adding $2,000 to the price. Young and cash-strapped buyers (is there a difference?) might do just as well using their smartphones navigation app and saving their money.
Order the Nissan Versa Note with the convenience package and you get the display audio system with a 4.3-inch screen. That package includes SiriusXM satellite radio, a USB input with iPod control, the rear view monitor and the rear center seat armrest. As tested, this Note retails for $17,320.
Stand out features for the Nissan Versa Note include its oversized glove box with an in-dash box too. Even much larger vehicles don't offer the amount of front storage space that the Note offers, giving you places to stash your purse, to hide a smartphone and to squirrel away other items out of plain sight. Neither box, however, locks keep this in mind. In door bottle holders and storage pockets as well as a nifty hidden storage area near the liftgate demonstrates that Nissan carefully considered what you want in a car.
Will the Nissan Versa Note Get Your Vote?
View manufacturer details and pricing
On the Road
Keyless entry gets you into the Nissan Versa Note with a standard ignition switch included. Choose the SL package and push button start, heated front seats, fog lights and alloy wheels are added.
Get behind the wheel of this front-wheel drive subcompact hatchback and the steering wheel tilts, but it does not telescope. That means you will hold your arms straight out as you drive, what soon becomes wearisome on longer trips. Sure, one finger driving on the open road with cruise control activated can help, but how safe is that? Omitting a telescoping steering column means customers will look at models that are equipped with them including the Chevrolet Sonic and Ford Fiesta.
Ive been a fan of Nissans CVTs for some time, recognizing that this manufacturer does a better job than most with its engineering and reliability. Off the line, the powertrain moves the Note with ease, and keeps this car moving forward without much laboring. However, that was my impression only when driving alone as a car full of people slows this vehicle down considerably. The little Nissan weighs just 2,400 pounds and adding 600 pounds of payload (people and their things) can impact performance noticeably.
The Versa Note's engine is a noisy one too, not unexpected given that Nissan went light on the sound deadening materials to achieve its well-earned 40 mpg highway rating. Floor it and the Note screams, but not like the opera singer that belts one out at the appointed time. It is much less refined too, but we are talking about a budget hatchback and not the soaring voice of a Mezzo-Soprano. Electrically-assisted steering, standard across the model range, responds as expected.
Purchase Point
Up until now, I have avoided recommending various models, but will reverse course effective immediately. I like the Nissan Versa Note and a younger me would definitely consider this model despite two problems: driver seat comfort and the limited adjustable steering column. I always expect that a low-budget car will be noisy and much less refined than the midsize sedans I usually prefer, something an audio system easily counters.
The consumer I believe that will be most interested in this model will be the first-time car buyer, perhaps the recent college graduate with her first job lined up. It also can make for a good second car, a commuter vehicle that gets very good gas mileage. Long trips with several people in tow will slow this vehicle down and the limited storage area may be a problem when more than two people are present. Otherwise, fold down the rear seat and your storage room should be sufficient.
2014 Nissan Versa Note SV
Sticker price from $15,990 (est.)
Seats 5 occupants
1.6-liter 16-valve I-4 engine
109 horsepower @ 6,000 rpm
107 foot-pounds of torque @ 4,400 rpm
3.07 inches bore by 3.27 inches stroke
Engine compression ratio: 9.8-to-1
Continuously variable transmission
Wheelbase: 102.4 inches
Length: 163.7 inches
Width: 66.7 inches
Height: 60.5 inches
Passenger Volume: 94.1 cubic feet
Storage Volume: 21.4 cubic feet
Towing Capacity: N/A
EPA: 31 mpg city, 40 mpg hwy.
Fuel Tank: 10.8 gallons
Curb Weight: From 2,412 pounds
Vehicle Assembly: Aguascalientes, Mexico
See Also — Bargain Hatch: 2014 Nissan Versa Note SV
Nissan Versa Note photos copyright Auto Trends Magazine.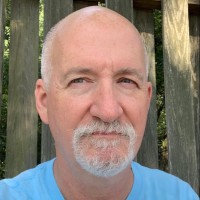 Latest posts by Matthew Keegan
(see all)