The 2014 Subaru Legacy will likely not win many beauty pageants. However, its "looks" deficiency might not disappoint fans who are accustomed to driving a midsize sedan that is well built, reliable and safe. Indeed, like all other Subaru models, the Legacy routinely achieves top safety recognition, in part for its standard all-wheel drive layout that is found across the brand line except with the BRZ sports coupe.
Driven: Subaru Legacy
The Subaru Legacy 2.5i Limited was a recent weekly driver, a vehicle that seats five people and comes nicely appointed. Where it lacks eye turning good looks, the Legacy provides well-mannered handling, decent acceleration and very good fuel economy for an all-wheel drive model.
Subaru outfits the Legacy with a standard 2.5-liter BOXERor horizontally-opposed four-cylinder engine or an optional 3.6-liter V-6. The standard engine makes 173 horsepower at 5,600 rpm and generates 174 foot-pounds of torque at 4,100 rpm. Horsepower is well below the Chevrolet Malibu's 196-hp and the Hyundai Sonata's 190-hp ratings, but nearly equal with the Ford Fusion. A 256-hp V-6 can solve that problem, but you may find that the base engine is all that you need. Subaru pairs the four-cylinder with a continuously variable transmission and mates a five-speed automatic to the V-6.
You can get a 2014 Subaru Legacy for as low as $20,295. That base edition is the only one outfitted with a six-speed manual transmission and the navigation system is not available. The next level up is the 2.5i Premium followed by the 2.5i Sport and two "Limited" editions: one is for the four cylinder model (as tested) and the 3.6R Premium is for the V-6.
On the Road
We'll look at the cabin amenities and styling later, first focusing on this vehicle's driving dynamics. This is where the Subaru Legacy shines (with one exception) and where competitors should examine its success very carefully. Unfortunately, all-wheel drive is not standard in this segment — beyond the Subaru it is hard to find it elsewhere. The Suzuki Kizashi is no more, so that leaves just the Ford Fusion with its optional all-wheel drive and the Legacy in this segment.
The exception alluded to earlier is the Legacy's continuously variable transmission (CVT). Although it provides both a fuel economy edge and is more cost-effective than an automatic, the noticeable "rubber band effect" is felt. That effect is apparent when you floor the gas pedal and the acceleration lags. You'll still get up to speed, but the nagging lagging sensation is present nonetheless.
What Subaru does deliver is driving confidence. You can feel that advantage when taking to the open road and tackling some of twisty turns you love. Its symmetrical all-wheel-drive system provides continuous stability as power is sent to the wheels needing the most traction, notably in slippery conditions. Oversteering and understeering are also eliminated, problems apparent with rear- and front-wheel drive vehicles respectively.
---
See Also — 10 Things We Like About the 2020 Subaru Legacy
---
Now, if you are a driving enthusiast you may "pfft" at my comments and that is a fair response. But remember in this segment there are no rear-wheel drive models, therefore the comparison should be with the Toyota Camrys, Honda Accords, Nissan Altimas, Hyundai Sonatas, Chevrolet Malibus, and Kia Optimas of this world. Don't forget the Mazda6, Volkswagen's Passat, the Chrysler 200, the Dodge Avenger, and the Fusion too. Besides, with safety in mind, handling and braking are two attributes Subaru shoppers prize.
Inside the Cabin
The Subaru Legacy cabin is bright, fairly spacious and comfortable. Its sight lines are very good — you can see front, side and back with very little obstruction. Indeed the rear roof pillars are not the big blind spots you find in some sedans with plenty of glass on either side to see what is coming your way. The 2.5i Limited offers leather seating and the driver's seat has 10-way power adjustment. You get a tilt and telescoping steering wheel column to help you find the right position.
The front seats are comfortable and supportive; the rear seats offer good room for three with especially decent leg room. That rear area offers a fold down arm rest/cup holder; the outboard left seating section folds down to provide access to the trunk.
You may notice with the Subaru Legacy that its cabin layout is a familiar one. Look closely, especially to the left of the steering wheel column and below the instrument panel to find a few controls not typically found on most models. For one, the parking brake is operated by a button — push it in and the brake is activated; give it a pull and the parking brake is disengaged. Hill assist, stability control and a trunk release button are also present.
—————————————————————————————–
Dependable Subaru Legacy Serves AWD Confidence
—————————————————————————————–
View manufacturer details and pricing
Subaru Legacy Panels and Audio
The Legacy 2.5i Limited comes with a few features you won't find elsewhere. The instrument panels has a driver information display, which provides a full-color digital readout of your current mpg, your driving mode and trip information. It is flanked by two large analog dials for the odometer and the speedometer, and two smaller dials for engine temperature and a fuel gauge.
Another feature is the 440-watt, 9-speaker Harmon/Kardon audio system that rocks the house. Or in this case the Legacy's interior. It includes an XM satellite radio subscription, web traffic reports, Aha entertainment and the usual suspects such as iPod control, a USB port and a CD player. As equipped, this model also brought in a moonroof package that added the navigation system and a rearview monitor.
Storage Areas
Beyond the glove box and center storage, the Subaru Legacy offers a few interesting twists on the tuck-it-away game. This model comes equipped with four cup holders and four in-door beverage holders. You also get in-door pockets and a netted front seat back pocket, but only on the passenger side.
Trunk storage is average for the class and adds two small nets on both sides of the trunk. Lift the floor up and you'll find a handy compartmentalized sectional for stashing away small items. It sits on top of the full-size spare and might house emergency gear, beach items or your valuables.
Bland Styling Done Right
As far as its overall style goes, the Subaru Legacy might be characterized as bland. Its front end has a sporty look, but the headlamp design gives this vehicle an older look. Just as the Hyundai Sonata shook up the segment by introducing a radical design, Subaru has played it safe by delivering a mainstream sedan with its strength lying between its shiny wheels and in the safety cage that routinely racks up top awards every year. These are strong points that can offset its weaknesses, an advantage Subaru continues to enjoy as it expands its market share.
2014 Subaru Legacy 2.5i Limited
Sticker price from $26,195
Price as tested: $29,813
Seats 5 occupants
2.5-liter 16-valve I-4 engine
173 horsepower @ 5,600 rpm
174 foot-pounds of torque @ 4,100 rpm
3.70 inches bore by 3.54 inches stroke
Engine compression ratio: 10.5-to-1
Continuously variable transmission
Wheelbase: 108.3 inches
Length: 187.2 inches
Width: 71.7 inches
Height: 52.2 inches
Passenger volume: 103 cubic feet
Storage volume: 14.7 cubic feet
Payload capacity: N/A
Towing capacity: N/A
EPA: 24 mpg city, 32 mpg hwy.
Regular grade gasoline
Fuel tank: 18.5 gallons
Curb weight: From 3,427 pounds
Vehicle assembly: Japan
---
See Also — Top-of-the-Range Subaru Legacy 3.6R Limited Delivers
Subaru Legacy photos copyright Auto Trends Magazine.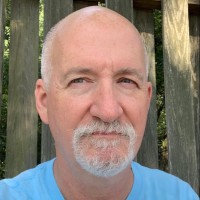 Latest posts by Matthew Keegan
(see all)