The Subaru Outback is not emotive, but it offers an impregnable alternative to the small SUVs on the market. Select the base flathead engine with the premium trim line and this model stays just under the $30,000 price threshold.
Subaru's successes in recent years are well noted, what has transformed this niche car manufacturer into a mainstream brand. Certainly, Subaru isn't inclined to take the battle to GM or Toyota for market supremacy, but it is outselling the world's new number one automaker, Volkswagen, in the toughest and most profitable consumer market in the world. And it is doing so by building the kinds of models people want: all-wheel drive utility vehicles and cars.
The Subaru Outback straddles the SUV/wagon divide, by delivering what essentially is a tall wagon. Where the Chrysler Pacifica and now the Toyota Venza failed to gain the kind of traction in the segment needed to make a go of it, the Subaru Outback has mastered it. Indeed, the Outback may be the poster vehicle for everything that Subaru is doing right.
2015 Subaru Outback
A 2015 Subaru Outback was a recent weekly visitor and a reminder to me of an Outback model I had some 18 months earlier. That earlier model was powered by a 3.6-liter inline-six engine; the latest sampler had the smaller 2.5-liter inline-four. Both engines are horizontally opposed or "BOXER" motors with aluminum cylinder blocks and heads. Subaru is sticking with the technology because it works and this company knows that messing with success is simply ludicrous.
Both engines come paired with a continuously variable transmission (CVT). Moreover, each one can be operated in manual mode with six "steps" mimicking gears. The clicks of the stick or by accessing the paddle shifters provides the manual simulation some drivers desire. Personally, it isn't my favorite way to get around, but it may work for you.
The engine on hand delivers 175 horsepower and 174 foot-pounds of torque. Those numbers seem relatively low, even with multi-port fuel injection and electronic throttle control at the ready. Crazily, we are seeing a performance war going on where manufacturers are squeezing additional power out of smaller numbers while still attempting to attain the ever increasing EPA corporate average fleet economy or CAFE numbers. Subaru isn't participating in the insanity, although I am certain that some people would prefer that it did. Sorry, no turbo for you!
I will also put this statement out early: the base engine is wholly sufficient for the Subaru Outback. Indeed, the Outback's size is relative to a midsize sedan and today's family cars are largely powered by four cylinder engines. I remember that the inline-six in the earlier Outback offered a tremendous amount of power. I also recall that model was priced just north of $36,000. Ouch.
---
2015 Subaru Outback
---
What You Receive for Under $30K
The model on hand was a 2015 Subaru Outback 2.5i Premium edition. With a base price of $29,295 and a $1,695 driver assist package, its final price came in at $29,840, including the unavoidable $850 destination and delivery charge. That makes for a much more reasonably priced utility vehicle for most buyers.
As tested, you get the key fob, but you still need a key to turn the ignition. Most cars I get these days have push button start, but then those vehicles are typically optioned to the max and what most consumers won't purchase. That being said, the Outback immediately comes to life and once the transmission is engaged, you're ready to move down the road with precision.
And that movement does yield some resistance as you press the accelerator hard and the transmission pulls back. I've grown accustomed to CVTs — they're not my favorite, but they're also the most efficient transmission on the market and few people who buy Subarus seem put off by them. The pulling or rubber band effect isn't especially bothersome and the engine wasn't thrashing as I have found in some competing models. However, wind noise from the front windows is noticeable.
Base Engine Meets All-Wheel Drive
Notably, the four-cylinder engine offers sufficient power and with a weight of just under 3,600 pounds it does not have added heft to move the Outback. Where this model shines best is on curvilinear roads — stretches marked by twists and turns best suited for spirited driving. All-wheel drive is standard across the Subaru line (except in the BRZ) as this system sends power to the wheels that need it most. Indeed, torque steer is not simply mitigated — it has been vanquished.
Don't take this next point personally: the Subaru Outback isn't particularly endearing in the looks department. Like the midsize Legacy sedan, the Outback gets the job done by presenting a sensible visage. Nevertheless, the LED lights add a certain amount of distinction, similar to a woman's eyeliner. Certainly, hood creases, profile character lines, contrasting roof rails, pillars and rocker trim, and LED tail lamps up the styling quotient. The rear spoiler adds a nice touch too.
Take the Family With You
Inside, the Subaru Outback offers genuine room for five. That's an important point for families. The rear seat, of course, folds down, offering a generous cargo area for your garage sale finds. And for people that bring their pooches with them, that's another reason why the Outback is a charm.
Thankfully, Subaru doesn't complicate matters with the instrument panels and dashboard. The panel features a two analog display — tachometer and speedometer — with a pair of stacked digital readouts in the middle. Those readouts are managed by steering-wheel mounted switches. In addition, cruise and auxiliary driver controls are present.
On the lower left side of the dashboard are additional driver controls for hill descent, stability control and other functions. To the right you have the center stack, a fairly easy to comprehend and colorful layout. No, my iPhone did not always pair automatically, but that's common these days. However, once it did pair, I had access to all sorts of music options, including SiriusXM satellite radio.
Move your eyes down the center stack and you will find buttons and switches to control the audio system. Beneath that is a concealed storage compartment — large enough to hold and connect your smartphone or plug in your device. Between that storage compartment and the deep storage compartment/armrest in the midst of the front seats are the transmission shifter, an open cavity for coins, a pair of cup holders and the electronic parking brake.
Subaru offers numerous storage compartments, including what I've already mentioned as well as in-door compartments. Those door compartments also include bottle holders. Besides the cup holders up front, two more are to the rear and within the center armrest.
Subaru Spells Safety
Subaru regularly leads the safety ratings and the Outback is no exception. A safety option that will appeal to many, Eyesight, is a system composed of adaptive cruise control, pre-collision braking and lane sway and departure warning.
Adaptive cruise control relies on a pair of rearview mirror mounted cameras that monitor traffic and can react faster than you are able to do. Specifically, when it is tied in with cruise control, it adjusts your speed accordingly, to provide enough room between you and the driver in front. The other systems supply automatic braking and lane keep assist or warning.
To sum up, the Subaru Outback achieves what people expect in this model: a safe, comfortable ride with the reliability, durability and high resell value that this brand is noted for. Yes, the Subaru marque is now mainstream and the Outback is just one of more than a half dozen models for your consideration.
---
2015 Subaru Outback 2.5i Premium
Sticker price from $27,295
Price as tested: from $29,840
Seats 5 occupants
2.5-liter 16-valve inline-four gasoline engine
175 horsepower @ 5,800 rpm
174 foot-pounds of torque @ 4,000 rpm
3.33 inches bore by 3.50 inches stroke
Engine compression ratio: 10.5-to-1
Continuously variable transmission
Wheelbase: 108.1 inches
Length: 189.6 inches
Width: 72.4 inches
Height: 66.1 inches
Passenger volume: N/A
Storage volume: 35.5/73.3 cubic feet
Towing capacity: 2,700 pounds
EPA: 25 mpg city, 33 mpg highway
Regular grade gasoline required
Fuel tank: 18.5 gallons
Curb weight: From 3,593 pounds
IIHS safety rating: Top Safety Pick+
Limited vehicle warranty: 3 years/36,000 miles
Powertrain warranty: 5 years/60,000 miles
Corrosion warranty: 5 years/Unlimited
Vehicle assembly: Lafayette, Indiana
---
Photos copyright Auto Trends Magazine. All Rights Reserved.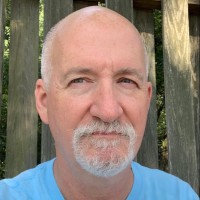 Latest posts by Matthew Keegan
(see all)