Subaru of America and the Center for Pet Safety have completed the third and final phase of their joint pet travel safety initiative. The latest leg of the study has shown that pet travel seats do not offer the level of protection pet owners may think they provide.
Your pet is in danger and you may not even know it. At least any pet that travels with you in your car and is secured in a pet travel seat.
That's one finding of a recently concluded study conducted by
Subaru of America, Inc.
in partnership with the
Center for Pet Safety (CPS)
. The two organizations have tested a variety of pet travel products in recent years, including harnesses, pet crates and carriers. Phase three of the test is over and the results for pet travel seats are enlightening.
Pet travel seats may be used by pet owners as a way to hold or elevate a pet, but they do not offer complete control. Though pet travel seats may offer distraction prevention for drivers, they do not provide crash protection in the event of an accident, posing an injury risk to the pet as well as to humans.
The Subaru-CPS study was launched four years ago and has concluded with the following recommendations.
First, cats and small dogs can benefit when pet owners select any one of three crates and carriers, which have received Top Performing product recognition from the center. You can find additional product information and links to the product pages
here
.
Second, for medium and large dogs the center has identified two types of products that have passed scientific scrutiny — one is a crate, the same product deemed ideal for smaller dogs and cats; the other is a certified harness.
The Subaru-CPS study is groundbreaking as it identifies an area of vehicular safety not previously studied or at least not to the extent where definitive and conclusive results have been reached and published.
Subaru, which has a reputation for being a pet-friendly automaker, conducted the study at an MGA Research Corporation facility approved by the National Highway Traffic Safety Administration (NHTSA) for conducting crash tests. Specifically, Subaru used the same Federal Motor Vehicle Safety Standard crash conditions for child safety seats for the pet study.
Notably, no animals were harmed with these testing procedures. Only uniquely constructed crash test dogs comprised of varying weights and sizes were utilized.
The pet safety study, published in three parts, has successfully raised awareness for consumers and manufacturers alike. On that note Lindsey Wolko, Center for Pet Safety's founder and CEO stated in a press release, "We know the studies are making an impact because several product manufacturers have stepped up and are using our test dogs to improve their products while working toward Center for Pet Safety Certification — a major step forward for pet owners."
That's good news in an industry where human injuries and fatalities have been trending down sharply for decades as manufacturers incorporate advanced safety measures. Now pet owners are equipped with information they need to make informed decisions on how to care for their animals while in transit.
The Center for Pet Safety stresses that it has no affiliation with the pet product industry and does not accept funding from pet product manufacturers. Simply put, its recommendations are offered as a service to pet owners. The center operates as a 501(c)(3) non-profit organization and gladly accepts donations from the public.
Related Pet Safety Reading
Pet Safety: Subaru Goes for the Dogs
Photos copyright Subaru of America, Inc.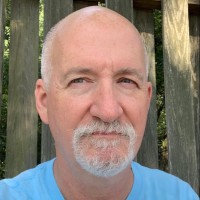 Latest posts by Matthew Keegan
(see all)