Gift ideas with little time to spare.
Christmas is just days away and there is one person on your list for whom buying a gift should have everything to do with his (or her) love of cars. His passion is for anything on four wheels, so you're bound and determined to align your gift giving accordingly. You also want to consider certain things he might not get for himself, leaving you to peruse our list of the top gift ideas.
Exotic Car Driving Experience
Who wouldn't crave to get behind the wheel of a Ferrari 430, a Lamborghini Gallardo or some other exotic car? Your friend, for one. His sports car experience may have been limited to Corvettes and 911s, both excellent models, but when it comes to driving the exotics, that's a dream still waiting to be realized.
Lucky for you there are racing labs available where licensed drivers can work with a professional driver and learn how that Ferrari 360 Modena, McLaren 650S Coupe or Mercedes-Benz AMG GT S handles before getting behind the wheel themselves. Typically, such "experiences" are held at race tracks or on fair grounds and involve three laps of drive time, with video tape of their track time extra.
If you are familiar with the way that these experiences work, you have seen prices starting at $500 on up, which may be well beyond your budget. You should know that deep discounts are often available with your total cost ranging from $99 to $159. Where should you look for a deal? Why that would be through Groupon and similar sites, of course.
Complete Automotive Detailing
He washes and waxes his car religiously, but for once you would like to see him turn the work over to a professional, especially during those months when work, family time or the holidays press in. You know that he wouldn't be happy to allow just anyone to do the work, so search in your area for someone who can give his car the attention he expects.
A basic service is anything but that. It should include a hand car wash to remove all contaminants and dirt. Then, the professional should dry the car with special microfiber materials, apply a waterless wash and use compressed air. Detailing should extend to the tires and wheels, with a special hybrid polish sealant used. Inside, the car would get the royal treatment, with precise attention given to all surfaces, taking into consideration the various materials found there to include: leather, wood, chrome and plastic. A thorough dusting and vacuuming, interior and exterior cleaning of the windows, and vapor steam sterilization of the cabin is in order. Finally, a UV treatment and protection of all interior materials should be applied.
For a basic service you're looking at spending upwards of $150 to get the work done. Opt for paint touch up, engine cleaning and interior restoration and you'll pay handsomely for the extra special work.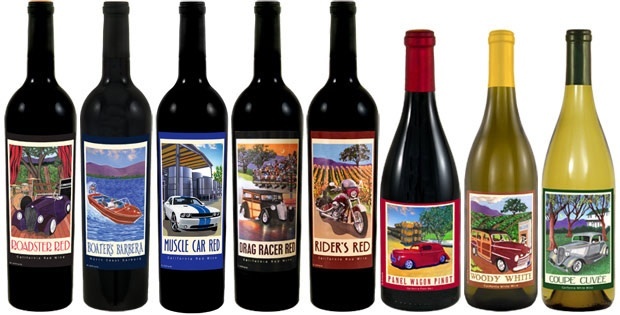 Classic Car Wines
Never would we suggest that drinking and driving are a good thing. That doesn't mean that your sweetheart cannot imbibe alcohol while at home and when in the company of your friends. Wine goes with mostly anything and the Classic Car Wines sold by the B.R. Cohn Winery in California's Sonoma Valley may stoke his interest and whet his palate.
You can order an assortment of wines to include: Muscle Car Red, Woody White, Panel Wagon Pinot, Roadster Red and Boaters Barbera. As delicious as these wines are, the one dilemma your true love might have is whether to open these beautiful artistically labeled bottles or to keep them on display. Order double and you can do both. Discounts are available for bulk purchase; shipping restrictions may apply in your state.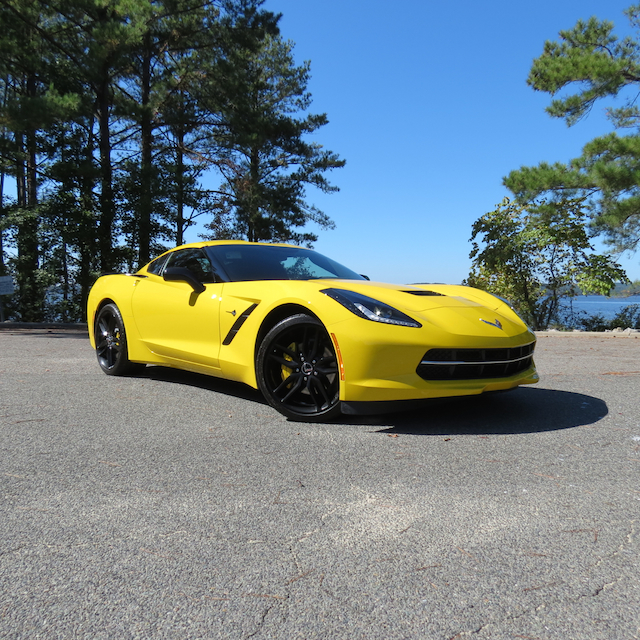 Make a Museum Visit
Your family trips are often limited to what everyone wants with your husband patiently going along with every trip to the beach, to the adventure park or camping. You know what he really wants and that is to take in a side trip to visit an automotive collection, something you can arrange with careful planning.
There are several automotive museums of note that every car lover should see at least once in his or her lifetime. In Bowling Green, Kentucky, there is the National Corvette Museum, located next to the manufacturing plant that builds these iconic sports cars. Add in a factory tour while you are there.
If your vacation plans find you traveling to Los Angeles, then the Petersen Automotive Museum with its 200-car collection on Wilshire Boulevard is a must see. The display changes regularly, but you will always see at least a handful of cars that were once owned by Hollywood's stars. Take the escalator up from the first and second floor and you'll be enthralled by the photos of vintage vehicles plastered on its walls.
Visiting the Motor City in January is not tops on everyone's list. Perhaps it should be as the North American International Auto Show is held in Detroit beginning in the middle of the month. The Cobo Center show attracts more than 7,000 media people from around the world, where manufacturers display stunning concepts and new product releases. While in Detroit, head over to nearby Deerfield Village to take in the Henry Ford Museum. Hundreds of cars are on display dating back to the earliest Model T. You'll also find other mechanical conveyances, including trains and planes.
Museum ticket prices are reasonable, starting at $10 or so. Getting there, local accommodations and food are other expenses. Plan it with your vacation and you will save money.
Customized Gift Certificate
Not every gift presented will be received with whole-hearted enthusiasm. You may live in dread that your present will miss the mark or be politely rejected. Let's face it: for some automotive enthusiasts there is no way that you can please them!
One way to resolve this problem is to pay a visit to his favorite automotive retailer and pick up a gift certificate. If that retailer is part of a national chain, then you shouldn't have a problem obtaining one. If it is a local shop where your loved one does business, ask the proprietor to make a certificate for one of his favorite customers. Another option is to simply load up a Visa debit card, present it to him and allow him to make his own purchase decision.
Christmas Dreaming
With some careful and dedicated last minute planning, you can pull off your automotive-themed gift giving without a hitch. Throw in a few stocking stuffers such as an ice scraper, carnauba wax and a pack of microfiber cleaning cloths and you will rock his world this Christmas morning.
Ferrari 430 photo copyright Ferrari; Visa Gift Card photo copyright Visa.
---
See Also — In Just 22 Years, Car Theft Rates Have Plunged by 58 Percent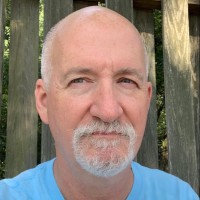 Latest posts by Matthew Keegan
(see all)