The wait is over. At least it was for this writer. Nearly one year after seeing the 2020 Toyota Supra displayed on the floor of the Chicago Auto Show at McCormick Place, a handsome example of one appeared in my test fleet rotation. Years of following the Supra's on-again, off-again return finally paid off.
Let's get a few things out of the way about the latest Supra, which is officially called the GR Supra.
First, the new model shares its architecture with the BMW Z4. Toyota slipped its own body on the platform, made some suspension adjustments, and supplied its own interior. Everything else, including the chassis, engine, and transmission are all BMW.
Second, rumors that some Supra faithful are stunned to discover the BMW connection after its introduction are simply absurd. Enthusiasts knew about the BMW relationship, something Toyota shared early on. Further, the GR Supra and Z4 are built side-by-side at a Magna Steyr factory in Austria.
See Also – 2023 Toyota GR Supra Review
Toyota Taps BMW
Why did Toyota work with BMW to bring back the Supra? For the simple reason that Toyota wasn't about to sink more than $1 billion into developing, designing, and engineering an all-new model, likely never recouping the cost of its investment. Better to share these costs with another manufacturer than to not build this sportscar at all. Certainly, they could have chosen the latter, but Toyota decided to resurrect the model.
Besides, with car demand so low, the BMW connection is a low-risk proposition. The partners can work together for six to eight years before bringing out next-generation models. Or they might choose to go their separate ways. If they separate, don't expect the Supra to endure.
So, there you have it.
---
---
Canvas by Toyota
With a canvas to create all its own, Toyota set out to make the Supra super and they nailed it. The silhouette is sportscar gorgeous with a form that is muscular through and through.
Upfront, the hood curves down to meet the fascia, which is marked by tear-drop shaped headlights with LED bulbs and accent lights. Deep cutouts at the corners connect the lower grille, which features a large intake that's split into three sections by the bumper. The front-wheel bulges match the rear haunch, underscoring the powerful expression of this model.
Along the sides, the long hood, short greenhouse, and stubby tail are apparent. Sweeping body sculpting, a falling roofline, hood and side vents, and sport alloy wheels are features of note. From the rear, the look is in league with the Corvette, Jaguar F-Type, and Porsche 911, and is marked by a large liftgate, the pronounced haunch, and a diffuser with a pair of large exhaust tips. The rear lighting elements match the front, with cutouts extending from the lights to the bumper.
Inside, the cabin is sportscar tight, but even before you take a seat, you may need to lower your head considerably to get inside. I was "so over" frequently bumping my head that by the third day I made a concerted effort to slowly enter just as I carefully exited the Supra. But once inside, the snug vibe quickly takes over – if you're much taller than six-feet, the amount of maneuverability to fit may not be to your liking. Yes, the front seats adjust, but there isn't much room to move back as you'll immediately press against the restraining bar that separates the cabin from the storage area. Fortunately, the steering column tilts and telescopes to supply a bit more space. But not much.
Creature Features
It's easy to overlook the amenities offered with the Toyota Supra as much of the attention is on its looks and performance. That said, the latest Supra comes well equipped and is offered in 3.0 ($49,990) and 3.0 Premium ($53,990) guise. A Launch Edition variant ($55,250), limited to 1,500 buyers, is also available. Add $955 for the freight charge.
Choose the 3.0 and it comes with Alcantara/leather-trimmed seats and a 6.5-inch center touch-screen multimedia system with Bluetooth. Opt for the 3.0 Premium and this one has an 8.8-inch touchscreen multimedia system, navigation, Apple CarPlay, a 12-speaker JBL audio system, wireless phone charging, a color head-up display, and heated leather seats. As for the Launch Edition, here you'll find 19-inch forged-aluminum twin-spoke wheels with a matte-black finish, Brembo 4-piston ventilated disc brakes with red calipers up front, glossy-red power-folding and heated side mirrors, heated red leather sport seats, and a serialized launch edition badge in carbon fiber.
---
---
On the safety front, all versions come with automatic high beams, collision warning, automatic emergency braking with pedestrian detection, lane departure warning, and road sign recognition. An available Driver Assist Package ($1,195) brings in full-speed dynamic cruise control, blind-spot monitoring, rear cross-traffic alert, and parking sensors with an automatic rear braking function.
Power to the People
Anticipation is the name of the game when testing any new model, especially one with performance cred. What's so interesting about the current or fifth-generation Supra, is that it once again comes with a 3.0-liter-turbocharged inline-six-cylinder engine. The previous-generation model, last built in 2002 (1998 MY for the U.S.), produced 321 horsepower and 315 pound-feet of torque with a pair of turbochargers. Like the current model, power travels to the rear wheels by either a 6-speed manual gearbox or a 4-speed automatic transmission.
The new model utilizes a BMW single-turbocharged (twin-scroll) engine generating 335 horsepower and 365 pound-feet of torque. It works with a ZF-supplied 8-speed automatic transmission with steering-wheel-mounted paddle shifters. Sadly, no manual transmission is offered, which certainly takes some of the joy away from driving this machine. I've had the pleasure of driving several models in recent years that still have a manual, including the Honda Civic Si, and absolutely enjoyed the experience. But Toyota looks at global demand and apparently the numbers do not support a manual. That's a shame because it detracts from the awesomeness of this model.
Yes, the 2020 Supra is awesome! Once you get inside, adjust your seat, mirrors, and fasten your seatbelt, the anticipation builds to a fevered pitch. Take a look at your surroundings before engaging the ignition – the sporty cockpit and forward sightlines are the first promises of something wonderful on tap. Start the ignition and the inline-six springs to life with the exhaust system responding with a reassuring grumble.
You're hugging the pavement in the Supra with a ground clearance of 4.5 inches, or slightly higher than the F-Type's 4.21 inches. Its aerodynamic design is ideal for cutting through resistance and this is where the Supra begins to reveal its prowess.
Surprising to some, the single turbo of the new model is less laggy than the twin-turbo of the other model. Turbo tech has certainly improved over the past 25 years, but it's still interesting to witness by how much. With the current Supra, power kicks in quickly and keeps delivering. The extra cogs in the current automatic transmission are a big advantage here, with a more precise rev realized under hard acceleration. Of course, this is where the loss of a manual is keenly felt as revs are maintained under full throttle when the gear is constant. You get a similar feel when operating the Supra in manual mode, so there is that. The loss of three-pedal foot action, however, is simply that – a loss.
The Supra is fast, benefiting from a tidy footprint and lightweight body to make good on its speed reputation. Toyota has its 0-60 mph time pegged at 4.1 seconds, while Car & Driver says it's 3.8 seconds. Regardless, Toyota's sports car is fast and a thrill to drive.
---
---
Dialing in the sport mode and the already sufficiently weighted steering adds girth. The gear shifts hold out a bit longer and the engine snarls slightly louder. The exhaust system becomes downright noisy, although I could have lived without the sound piping through the vents. At times, the dashboard hummed and rattled as backpressure noise invaded the cabin. Sorry, it isn't a natural-sounding noise and totally unnecessary at that.
The Supra struts its stuff best on the open road, as expected. Take it down your favorite twisty expanse and this sports car feels absolutely at home. It handles curbs with ease and moves into corners with authority, then pulls out of the same with no rocking and rolling of note. In other words, the Supra is designed as a driver's car with track aspirations part of its DNA. My favorite drives were wherever traffic was non-existent and slalom adventuring awaited. The Supra is a confidence-building sports car, very forgiving for the novice, and always ready to bring its best to a fight.
Dressed in summer tires, the Supra feels especially light on its feet. But it also feels heavy on cold days when summer tires should be swapped for all-season radials. There were days when I had to wait for temperatures to rebound before setting out – you don't want to risk destroying your performance tires when temperatures stay below 45 degrees Fahrenheit. In any case, the current Supra has 13.7-inch vented discs up front and 13.6-inch brakes in the rear. They're larger than the previous generation's brakes, supplying this model with excellent stopping power.
It's a Wrap
The 2020 Toyota GR Supra does what it must do to live up to the model's name. It was a long time coming with various prototypes offered, including the FT-1. Nearly a decade ago, Toyota trademarked the name, which gave us the first hint a new model was in the offing. Yet, despite rumors, hints, and promises, it took years for the current iteration to emerge.
In the intervening years, the consumer market changed dramatically as shoppers left cars for crossovers. A few manufacturers are dropping sedans in droves with some, such as Ford, abandoning everything except for the Mustang.
Speaking of the Mustang, the Supra is a worthy competitor although it is considerably smaller than the pony car and its two competitors, the Dodge Challenger and Chevrolet Camaro. The Supra is more in line with the Nissan 370Z, although the Z is woefully outdated.
The Supra's high price point may unnerve some, but it is earned. Like the Land Cruiser, Toyota has some room to offer pricey models that aren't a Lexus. We also must not forget the BMW connection as the Z4 is a wonderful car in its own right. The Bimmer has luxury shoppers in mind, while the Toyota is all about drawing in long ago Supra owners while showcasing the brand's performance chops.
All in all, the Supra succeeds even without the option of a manual transmission. We can also dream about a convertible variant someday, which could prove a sales clincher for some.
---
---
2020 Toyota GR Supra Specifications
---
| Toyota | 2020 GR Supra |
| --- | --- |
| Segment | Sports car |
| Price Range | $49,995 to $55,250 |
| Destination Charge | $955 |
| Standard Engine | 3.0-liter, turbo I6 |
| Horsepower | 335 @ 5,000 to 6,000 rpm |
| Torque (lb.-ft.) | 365 @ 1,600 to 4,500 rpm |
| Transmission | 8-speed automatic with manual mode |
| Seating | 2 |
| Curb Weight (pounds) | 3,397 |
| Wheelbase (inches) | 97.2 |
| Length (inches) | 172.5 |
| Width (inches) | 73.0 |
| Height (inches) | 50.9 |
| Head room (f,r…inches) | 38.3 |
| Legroom (f,r…inches) | 42.2 |
| Shoulder room (f,r…inches) | 54.4 |
| Hip room (f,r…inches) | 54.2 |
| Storage (cubic feet) | 10.2 |
| Gross vehicle weight rating (pounds) | 4,001 |
| Towing (pounds) | NR |
| Payload (pounds) | NR |
| Fuel | premium |
| Fuel Tank (gallons) | 13.7 |
| EPA Fuel MPG (city/highway/combined) | 24/31/26 |
| Manufacturing Plant | Graz, Austria by Magna Steyr |
Data compiled by Tom Keegan. Specifications supplied by the manufacturer.
---
See Also — Toyota Supra: One Step Closer to Production Reality
Photos copyright Auto Trends Magazine. All rights reserved.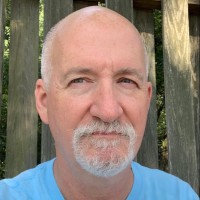 Latest posts by Matthew Keegan
(see all)