"Three is a charm," was one thought that came to mind when a Venetian Red Pearl Subaru Outback showed up as my weekly driver recently. Just a few weeks earlier I spent some time with the Subaru Legacy and over the summer a Subaru Forester arrived unbidden.
No Subaru model with the exception of the BRZ offers much eye candy, but the brand represents perhaps the best combination of reliable, durable and safe vehicles on the market. And its high crash safety ratings (IIHS and NHTSA) are enhanced by its excellent symmetrical all-wheel drive system, standard on all Subaru models, although not available with the BRZ.
Tall Wagon Heritage
The Subaru Outback is a tall wagon (8.7-inch ground clearance), based on the same platform that underpins the midsize Legacy sedan. From 2000 to 2007, Subaru produced both the Legacy wagon and the Outback, but beginning in 2008 the Outback has served as the brand's exclusive wagon model. Its competitors include the Volkswagen Jetta SportWagen, the Toyota Venza, Honda's Crosstour, the Ford Flex, and perhaps similarly sized crossovers from other manufacturers.
For 2014, Subaru offers the Outback in four trim levels: 2.5i (from $23,495); 2.5i Premium ($25,795); 2.5i Limited ($29,095); and 3.6R Limited ($32,095). A fifth trim level, the 3.6R, was last offered in 2013 and was priced from $28,495.
As you might guess both the 2.5 and 3.6 trim level designations correspond to the engines offered, a pair of BOXER or horizontally opposed four- and six-cylinder motors. The base motor makes 174 horsepower; the six-cylinder is rated at 256 horsepower. Figure that the majority of customers will be satisfied with the performance of the standard engine and the lower price point too. As equipped, the Outback 3.6R came in at just under $37,000, with taxes and tags extra. Yes, that makes for a pricey Subaru.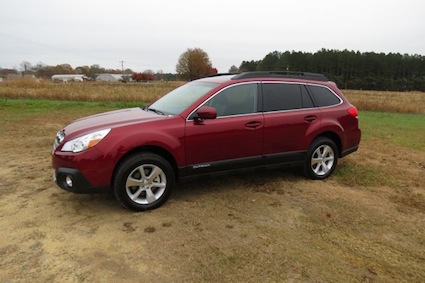 Subaru Outback Design
So, how do you make a wagon look beautiful? You don't. Instead, you work on those functions that are important to customers including projector beam headlights, integrated fog lamps, wraparound tail lamps, heated body colored adjustable side mirrors, roof rails with retractable and adjustable cross bars, and aluminum alloy wheels. Keep in mind that the 3.6R Limited comes fully loaded; some of the features mentioned here are package upgrades or are not available with the base model.
And if you are Subaru you also deliver the safety features that buyers expect starting off with its symmetrical all-wheel drive (AWD) system. Subaru used to tout that its AWD system transferred power from "the wheels that slip to the wheels that grip," a fact that still describes what happens when road conditions are slippery. Brake assist, traction control, stability control and a suite of airbags are important to buyers, but its legendary AWD system coupled with top crash test performance are the signature achievements of this wagon.
Inside, the Outback is outfitted with sport bucket seats up front and a 65/35 split bench seat in the rear. Five adults can ride comfortably; you can also "lose" one or two rear seating positions when more storage room is needed. Fold down the rear seat and you'll have over 70 cubic feet of room to house your estate sale finds.
Except for the base model, the driver is treated to a 10-way power adjustable seat. Both front seats get two-setting (low/high) heat; heated side mirrors and a windshield wiper deicer as part of an available all-weather package.
Interior Amenities
Leather seating is standard with the two top trim levels; cloth seats are found elsewhere. A manually adjustable tilt and telescoping steering wheel column is standard across the model line as are automatic on/off headlights, keyless entry, electronic cruise control, and a three-spoke steering wheel with secondary controls. As tested, this edition comes with an electronic brake with hill holder assist, a nine-speaker Harman/Kardon audio system with a 4.3-inch color display, SiriusXM satellite radio, Bluetooth connectivity, and dual zone climate control.
The Outback 3.6R Limited also provides eight cup holders, an overhead console, a retractable and removable cargo area cover, cargo under floor storage, a removable cargo tray, and cargo grocery bag hooks and tie downs. A rear back up camera, navigation system, HomeLink and a power moonroof package were optional equipment packages included with the test model.
Engine and Transmission Pairings
Choose the four cylinder engine and you get a six-speed manual transmission or an optional continuously variable transmission. The 3.6R Limited is outfitted with a five-speed automatic transmission that can operated in manual mode with steering wheel mounted paddle shifters at the ready.
—————————————————————————————–
Subaru's Tall, Roomy and Versatile Wagon
—————————————————————————————–
View manufacturer details and pricing
On the Road
Driving the Outback offers few surprises although the inline-six delivers a generous amount of performance. Thus, if you have the opportunity to drive one as I did, you put it through its paces. What better place to do this than on the rural roads of central North Carolina? These roadways include customary two-lane thoroughfares with long stretches of straight pavement followed by various twisty turns, rises and dips.
One of my favorite trips takes me across Alamance County to Chapel Hill via Old Greensboro Road, traveling past livestock farms and historic sites as I wind my way to the campus of the University of North Carolina. As far as road surfaces goes it is a fairly tame experience until a significant drop is reached, one punctuated by a bridge at its nadir followed by an immediate ascent. No white-knuckled gripping of the steering wheel or brake pedal play needed here, but it is a good place to learn what your vehicle can do. Its significance as an on-road track of sorts is magnified when conditions are wet and, happily, the Outback proved it was up to the task one blustery and wet afternoon as the wagon plunged its way forward with confidence.
Perhaps the biggest drawback for the Subaru Outback is its pricing, especially if you insist on a the six-cylinder model. With just one trim level to match the bigger engine, you'll find yourself paying at least $35,000 to get behind the wheel of one. A comparably equipped 2.5i Limited would still cost you about $32,000.
2014 Subaru Outback 3.6R Limited
Sticker price from $32,095
Price as tested: $36,960
Seats 5 occupants
3.6-liter 24-valve I-6 engine
256 horsepower @ 6,000 rpm
247 foot-pounds of torque @ 4,400 rpm
3.62 inches bore by 3.58 inches stroke
Engine compression ratio: 10.5-to-1
Five-speed automatic transmission
Wheelbase: 107.9 inches
Length: 189 inches
Width: 71.7 inches
Height: 65.8 inches
Passenger volume: 105.4 cubic feet
Storage volume: 34.3/71.3 cubic feet
Towing capacity: 3,000 pounds
EPA: 17 mpg city, 25 mpg hwy.
Regular grade gasoline
Fuel tank: 18.5 gallons
Curb weight: From 3,647 pounds
Vehicle assembly: Lafayette, Ind.
See Also — Out and Back With the Subaru Outback
Subara Outback photos copyright Auto Trends Magazine.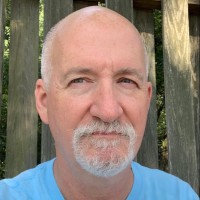 Latest posts by Matthew Keegan
(see all)