The long-awaited, much-ballyhooed, and arguably ugly Tesla Cybertruck may finally arrive in 2023. At least that is the pronouncement of Elon Musk, CEO of the world's largest electric vehicle company.
This month, Tesla officially launched its new Giga Texas factory, using a livestream to unveil the company's latest production plans. According to Musk, the company plans to significantly expand manufacturing, including launching the Cybertruck. A dedicated robotaxi may also follow.
---
---
Texas Gigafactory and Headquarters
The new manufacturing plant, located just outside of Austin, is Tesla's latest as well as largest Gigafactory. The factory serves in a dual capacity as a manufacturing plant and Tesla's global headquarters. Every facet of Tesla product building is accomplished under one roof, including battery and vehicle assembly.
The factory is laid out to receive raw materials at one end with completed vehicles emerging at the other end. The main product under construction is the Tesla Y SUV, with an annual build capacity of up to 500,000 units. As for the Tesla Cybertruck, it will also be built in the same facility, debuting more than three years after it was promised.
Texas Cyber Rodeo
At the Texas Cyber Rodeo this week, the company showcased Model Y crossovers on the stage, followed by the Tesla Cybertruck. Few changes accompany the truck's current design. Notably, the vehicle does not have door handles as sensors determine when owners make an approach with doors opening automatically.
Musk, who is no strange to lofty pronouncements as well as controversy (he personally purchased a stake in Twitter in March), noted that the company sold more than 1 million electric vehicles globally in 2021. That achievement came despite a global semiconductor chip shortage that is hampering production for most competitors. In any case, Tesla now has factories in California, Texas, China, and Germany to support demand. Plants in Nevada and New York will soon follow.
---
---
Musk claims the company will have the ability to produce more than 20 million vehicles annually within 10 years. That would represent approximately one-quarter of the current annual build production globally from all manufacturers. Although Musk is famous for overpromising and underdelivering, his multitude of fans hang on to his every word.
Moreover, Musk is a folk hero of sorts, launching or supporting multiple businesses and inventions. These include Tesla Storage Systems, SpaceX Reusable Rockets, SolarCity Corporation, and Neuralink, to name a few. Musk is also behind Starlink Internet, a satellite-based Internet connection network. In February, Musk responded to the Ukraine president's request to support that country with Internet service during the Russian invasion.
Tesla Robotaxi
Like the Tesla Cybertruck, Musk has promised another vehicle since 2019, namely a Robotaxi EV. At the rodeo, Musk reiterated the company's plans saying that a futuristic, self-driving EV taxi is in the works. Again, though, the chairman did not place a timeframe on the vehicle's release.
Tesla is also developing a humanoid robot, Optimus, that will handle tedious and repetitive human tasks. Sharing the same AI technology found in Tesla's self-driving cars, Optimus can deadlift 150 pounds or carry 45 pounds on its 125-pound frame. Measuring 5-foot, 8-inches, Optimus is one of several robots we have seen these past few years, but it may be no sooner to production than the others.
Tesla Cybertruck
Delaying the Tesla Cybertruck may not hurt interest, especially with thousands of deposits on hand. Nevertheless, mainstream competitors are already serving the market, with the GMC Hummer EV and the Rivan R1T beating Tesla. This spring, an electric version of the Ford F-150 debuts, called the Lightning.
Other manufacturers are also due to bring electric pickup trucks to the market in the next few years. We will see all-electric Chevrolet Silverado, GMC Sierra, and Ram 1500 variants, with perhaps several midsize models added.
Elon Musk and Tesla
All in all, Tesla continues to galvanize attention, especially whenever Musk makes one of his declarations. The company's market cap exceeds $1 trillion, easily outpacing every other automotive manufacturer. Only Apple, Saudi Aramco, Microsoft, Alphabet, and Amazon are ahead of Tesla. Toyota, the next most valuable automaker, has a value one-fourth that of Tesla.
---
See Also — Tesla Cybertruck v. Ford F-150 Lightning: Illusion v. Reality
Clips and pictures courtesy of Tesla.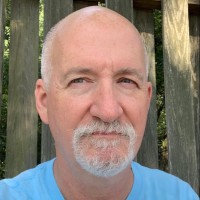 Latest posts by Matthew Keegan
(see all)