Tesla Model S pulls down an important award.
The last few weeks have been tough for Tesla Motors as the National Highway Transportation Safety Administration (NHTSA) has launched a probe investigating fires involving three Tesla Model S vehicles. Still, the investigation has not affected Teslas place in a recently released owner-satisfaction study conducted by Consumer Reports. That study found that the Tesla Model S scored a 99 out of a possible 100, the highest score among the 285 models scored.
Owner Satisfaction Survey
CR collected more than 600 survey responses from owners of 2012 and 2013 Tesla Model S vehicles. The Model S score matches a 99 performance rating score reached earlier this year.
"In testing, the Model S stands out for its innovative design, outstanding performance, and surprising practicality. These results suggest Tesla owners are very, very satisfied," said Jake Fisher, Consumer Reports' director of automotive testing.
The Question Is…
The annual owner satisfaction survey asks subscribers a question, one that CR says reveals much about consumer sentiment. It asks, Considering all factors (price, performance, reliability, comfort, enjoyment, etc.), would you get this car if you had it to do all over again?" Scoring is based on the percentage of respondents who answer definitely yes this year respondents offered up their opinions for more than 350,000 vehicles spanning the 2011 thorough 2014 model years.
While the Model S had the highest overall owner satisfaction score, several other models shined. Among sports cars the Porsche Boxster was tops, finishing in second place overall behind the Tesla. Other stand outs included the Audi A6 (luxury sedan), Mazda Mazda6 (midsized sedan), Subaru Forester (SUV), Dodge Charger V8 (large sedan), and the Volkswagen Golf TDI (compact car).
Novelty and the New Car
Typically, both luxury and high performance models do well with the CR owner satisfaction survey. Audi had more high scores than any other luxury brand, but the moderately priced Mazda6 and Subaru Forester still managed to outscore every model from the top luxury makes: BMW, Mercedes-Benz and Lexus.
"Novelty can play a big role in launching a car into the top ranks, which isn't surprising because brand-new designs can generate a lot of excitement. But enthusiasm can wane quickly if a car turns out to be not very special," said Anita Lam, Consumer Reports automotive data program manager.
Some models start off with high scores one year, but quickly fade in owner satisfaction in subsequent years. One example of a top performer that started off great, but has slipped is the Toyota Prius C. Other cars that have slipped since introduction include the Subaru Impreza (hatchback), Hyundai's Sonata and the Chrysler 200.
Green Car Loyalty
So-called green cars typically do well too as owners seem particularly vested in the technology as well as a particular make/model. The Chevrolet Volt slipped to third place this year after finishing in first place the previous two years. However, its score (91) fell by just one point, thus its staying power appears to be strong.
Beyond the green cars the BMW 3 Series continues to satisfy its owners. The Chevrolet Corvette, Ford Mustang (V8), Porsche 911, Mazda's MX-5 Miata, the Toyota Prius and the Lexus LS consistently score well in every owner satisfaction survey. On the other end of the spectrum was the Nissan Versa (sedan) with just 45 percent of its owners saying that they would buy one again. Owners of the Jeep Compass, Nissan Rogue, Kia Optima Hybrid and Nissan Armada also expressed little enthusiasm for their purchases.
CR posts the results of its owner satisfaction survey and other reports on its website at ConsumerReports.org. The report will also be published to its Jan. 2014 issue, due to hit news stands on Dec. 5, 2013.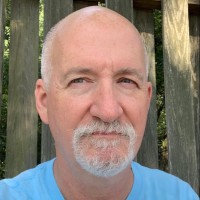 Latest posts by Matthew Keegan
(see all)