The Tesla Model S is a pure electric vehicle that needs no introduction. Although its overall sales are small compared to the brand wide sales of Mercedes-Benz, Lexus and BMW, the Model S has enabled Tesla Motors to make significant in-roads against Europe's elites including the Audi A7 and the Mercedes-Benz CLS. Yes, an American sedan has Europe's finest on the run and it is consistently delivering better quality ratings too.
Car of the Year Awards
Over the last two years a parade of critics have lauded the Tesla Model S, bestowing it with various awards, including the 2013 Automobile of the Year award from Automobile magazine as well as from Motor Trend. Consumer Reports, perhaps one of the most influential and independent critics anywhere, reported that it was the best car it had ever tested, awarding the electric sedan with a score of 99 out of 100.
Perhaps the ultimate recognition for the Model S was the five-star crash test rating the 2013 edition earned from the National Highway Traffic Safety Administration (NHTSA). The NHTSA noted that the 2013 model earned its highest crash rating ever. The Tesla Model S has retained that rating for 2014.
Accolades aside, it can be easy to overlook problems that may occur with the Model S. Just as easily what problems do occur may become magnified.
NHTSA Safety Investigation
Three incidents of fires raised concern that the Model S was not as safe as some had thought, with the NHTSA investigating two of them. The NHTSA found that there was no "defect trend" present and closed its investigation.
Even so, Tesla Motors updated the sedan's underbody armor by installing a hollow aluminum bar and a titanium plate. Both shields were designed to deflect road objects; Tesla also raised the height of the sedan while it travels down the road to reduce the chances that it would come in contact with debris noted Wired.
Reliability Score Downgrade Coming?
Since then, feedback about the Model S has continued to give overwhelming praise for the sedan. That is, until Consumer Reports (CR) hinted this week that it may lower the EV's reliability score when it releases data for the 2014 model in September.
The title to a CR article — Consumer Reports Tesla Model S has more than its share of problems; Chronicling glitches in this luxury electric car — may serve notice that its reliability rating will take a hit. After its initial glowing praise for the EV, CR staff has logged nearly 16,000 more miles and found that there are "many minor problems that merit some reflection."
Those problems include issues with the automatic retracting door handles, a failed center screen, a broken third-row safety belt buckle, an inoperative front trunk release and other problems.
CR was quick to note that its evidence is based on "a sample size of one" and is "never factored (sic) into our reliability ratings." CR also offered praise for Tesla's exceptional service, what includes over the air updates for most software-related issues and personalized service whereby a maintenance tech picks up the car for service and returns it when done. A trailer removes the affected vehicle and a loaner is provided, if needed.
Tesla Model S to Model X
Even with a possible reliability score downgrade it seems likely that Tesla Motors will go from strength to strength. Its original Roadster got everything started, essentially a test model that paved the way for the Model S. An all-new Model X is in the wings and will feature dual motor all-wheel drive. With seating for up to seven adults, the Tesla Model X should retail for just above $70,000 and strike at the heart of the premium SUV segment.
---
See Also — Tesla Model X Unveiled and Explored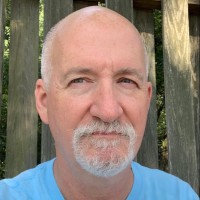 Latest posts by Matthew Keegan
(see all)